Description
This event is for people who would choose prevention of disease over treatment of symptoms, natural health solutions over unnecessary self-medication and who appreciate the importance of the mind-body-spirit connection and seek an holistic approach to healing. Welcome to our Super Healthy Sunday in London!
What will you get?
* Short presentations by fantastic speakers, all professionals in the fields of the wellness and health. They will share with you their experience and testimonials, they will open for you little secrets of how and when to use natural aids: essential oils and nutritional preparations for achieving the best of your health! Please see below for details.
** Aroma Fitness Break- our amazing Fitness Trainer will show you the ways of implementing essential oils into your exercising routine! Join the fun!
What Will You Learn?
* How to be prepared for a cold and flu season "
"Fuelling A Healthy Winter: Optimising your wellness in winter with nutrition" Understanding how your food and environment choices can make a real difference to your wellbeing.
* "Essential Oils for Pregnancy and Birth!" Please meet out amazing doula and learn about these simple yet powerful natural aids.

* "Beat that Winter Blues"- Why do we feel low in the winter time and how to manage your mood naturally. Come and learn about 5 different causes for depression, not always linked to the serotonin deficiency.
* "How to keep your hair healthy and beautiful, even in winter!" - get the advice from a professional holistic hairdresser.
*Essential Oils- How to Define the Best? Co-Impact Sourcing is the Answer!
There are so many essential oils on the market! Have you ever been lost? We will teach you how to recognise the best of the best. Stay tuned!
---
Please Meet Our Speakers.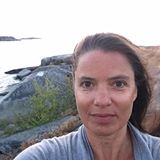 Jennifer Hautman, Birth Empowerment Specialist, Homeopath, BA (Hons), MA, BSc (Hons), RSHom
I specialise in treating birth anxiety using gentle, natural, non-toxic, non-addictive, yet highly effective forms of medicine, as well as with lots of listening, coaching and careful guidance.
---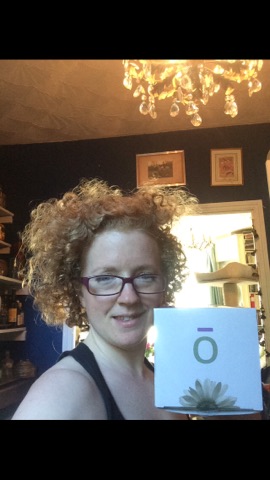 Liana Babin, Level 2 Fitness Instructor, doTERRA Wellness Advocate
Liana has been working in the health and fitness industry for the last 6 years and in the last 3 of those- in essential oils and natural health alternatives. As the world becomes more and more toxic she is comforted by the fact that there is a natural and effective solution that anyone can master. Liana is currently studying to become a Life Coach and emotional mentor. Her favourite topic is - Essential oils for Athletes. She also has tons of knowledge about essential oils production and distribution, so she can clearly show and prove the differentiation in their quality.
---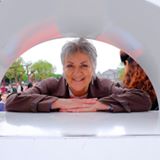 Naomi Rowling, Educational Speaker, doTERRA Wellness Advocate
Naomi is soon to be qualified as a nutritional therapist. She has been researching and using therapeutic grade essential oils for five years and will be sharing some enlightening, educational and entertaining information with you!
---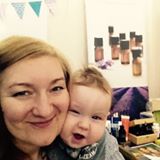 Ala Pukinskiene, Haidresser, Educational Speaker, doTERRA Wellness Advocate
Ala uses essential oils in her practice and always ready to share her "professional secrets" with those, who understand that the beauty comes from within. Join us to learn about amazing and simple solutions for the beautiful and healthy hair.
---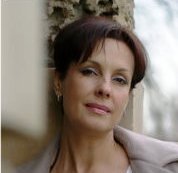 Irina Omelkova, Nutritional Therapist (FdSc/Dip ION), doTERRA Wellness Advocate
Irina is a mum and a grandmother of two beautiful children. As one of many women who have reached a certain age, she became determined to find an answer to stay as young and as healthy as possible. Hormonal Health is one of her favourite topics. Nutritional Therapy and essential oils had helped her to find the answers for herself.