Description
This event is for people who would choose prevention of disease over treatment of symptoms, natural health solutions over unnecessary self-medication and who appreciate the importance of the mind-body-spirit connection and seek an holistic approach to healing. Welcome to our Super Healthy Sunday in London!
What will you get?
* Short presentations by fantastic speakers, all professionals in the fields of the wellness and health. They will share with you their experience and testimonials, they will open for you little secrets of how and when to use natural aids: essential oils and nutritional preparations for achieving the best of your health! Please see below for details.
** Aroma Fitness Break- our amazing Fitness Trainer will show you the ways of implementing essential oils into your exercising routine! Join the fun!

*** You will get a Wild Orange essential oil sample to take away home, so you will have an opportunity to share your experience with friends and loved ones!
****And finally! You will be able to book a discounted wellness consultation with our health and fitness professionals (see below).
What Will You Learn?
* How to Manage Hormones Naturally (Men and Women) with Nutrition and Essential Oils.
What is common in PMS, symptomatic menopause, low sex drive, low testosterone. Simple steps to improve your hormonal health and gain your confidence back!
* Sex, Health and Essential Oils in the Bedroom.
The topic speaks for itself! Essential oils have been used for thousands of years for boosting sensuality and increase sex drive. Come and explore the ways to live your life in full!
* Using Essential Oils in after birth selfcare.
Why was Frankincense gifted to a baby Christ by the wise men? How to enjoy motherhood, staying stress free, improve breastmilk supply, manage sleepless night and many more tips for new mums on use of essential oils in after birth self-care.
* Anti-Candida Protocol for Overall Health - Starting with the Basics.
Yeast overgrowth - one of the main reasons for poor digestion and hormonal imbalance. Learn how to get Candida under control and improve overall health.
* Essential Oils - How to Define the Best? Co - Impact Sourcing is the Answer!
There are so many essential oils on the market! Have you ever been lost? We will teach you how to recognise the best of the best. Stay tuned!
---
Meet Our Speakers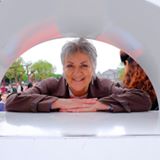 Naomi Rowling, Educational Speaker, doTERRA Wellness Advocate
Naomi is soon to be qualified as a nutritional therapist. She has been researching and using therapeutic grade essential oils for five years and has a particular interest in sexual health and longevity and the role essential oils can play in this important and often neglected area of our lives. She takes a holistic approach to this subject and will be sharing some enlightening, educational and entertaining information with you!
---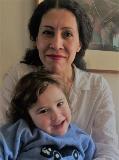 Zakia Mance, Hypnobirthing Teacher, Naturopath, doTERRA Wellness Advocate
Zakia is a hypnobirthing teacher and a naturopath. Her passions are natural remedies and empowering women to have the most positive birth they can possibly achieve. She has spoken to and worked with many women who benefitted greatly from this holistic approach that helped them both during their pregnancy and after their baby was born. Zakia can assure you, it is possible to absolutely enjoy that very special moment in your life.
Whether it's with naturopathic advice, coaching you to have a positive birth with hypnobirthing, or supporting you after the baby is born with a wide range of natural remedies, it will be her pleasure to help you become and remain the best of you. Stay happy, stay healthy!
---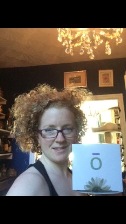 Liana Babin, Level 2 Fitness Instructor, doTERRA Wellness Advocate
Liana has been working in the health and fitness industry for the last 6 years and in the last 3, with essential oils and natural health alternatives. As the world becomes more and more toxic she is comforted by the fact that there is a natural and effective solution that anyone can master. Liana is currently studying to become a Life Coach and emotional mentor. Her favourite topic is Essential oils for Athletes. She also has tons of knowledge about essential oils production and distribution, so she can clearly show and prove the differentiation in their quality

---

Tatiyana Graham. Holistic Therapist, qualified Health Coach, doTERRA Wellness Advocate
Tatiyana have used essential oils on and off for nearly 20 years and for the last 3 years her passion for essential oils has been growing stronger and stronger. She believes in natural power of "The Gift of the Earth" - doTERRA essential oils and extensively uses them in her practice. As a passionate educator Tatiyana raises awareness about importance of digestive health and its role in hormonal balance and overall health.

---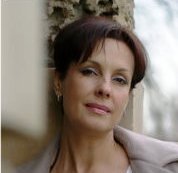 Irina Omelkova, Nutritional Therapist (FdSc/Dip ION), doTERRA Wellness Advocate
Irina is a mum and a grandmother of two beautiful children. As one of many women who have reached a certain age, she became determined to find an answer to stay as young and as healthy as possible. Hormonal Health is one of her favourite topics. Nutritional Therapy and essential oils had helped her to find the answers for herself. As a passionate educator she continuously shares her knowledge with many men and women, helping them to manage their hormones naturally.