Sales Have Ended
Ticket sales have ended
This is a charity sponsored event and we ask every Super Hero to take on the mission to raise much needed funds for vulnerable local children. An online sponsorship page is easy to set up via Just Giving by going to https://tinyurl.com/superherofun2020 or please request a paper sponsorship form from Aneliese, aneliesew@homestartchams.org.uk or 01293 416327. Home-Start Crawley, Horsham and Mid-Sussex (CHAMS) offers friendship and support to local families with a child under five years. We are an independent registered charity that supports families where there are issues such as isolation, neglect, financial hardship, illness, abuse. disability, bereavement or multiple births. Last year we supported 335 local vulnerable children. www.homestartchams.org.uk
Sales Have Ended
Ticket sales have ended
This is a charity sponsored event and we ask every Super Hero to take on the mission to raise much needed funds for vulnerable local children. An online sponsorship page is easy to set up via Just Giving by going to https://tinyurl.com/superherofun2020 or please request a paper sponsorship form from Aneliese, aneliesew@homestartchams.org.uk or 01293 416327. Home-Start Crawley, Horsham and Mid-Sussex (CHAMS) offers friendship and support to local families with a child under five years. We are an independent registered charity that supports families where there are issues such as isolation, neglect, financial hardship, illness, abuse. disability, bereavement or multiple births. Last year we supported 335 local vulnerable children. www.homestartchams.org.uk
Virtual Super Hero Fun Run in aid of Home-Start CHAMS
About this event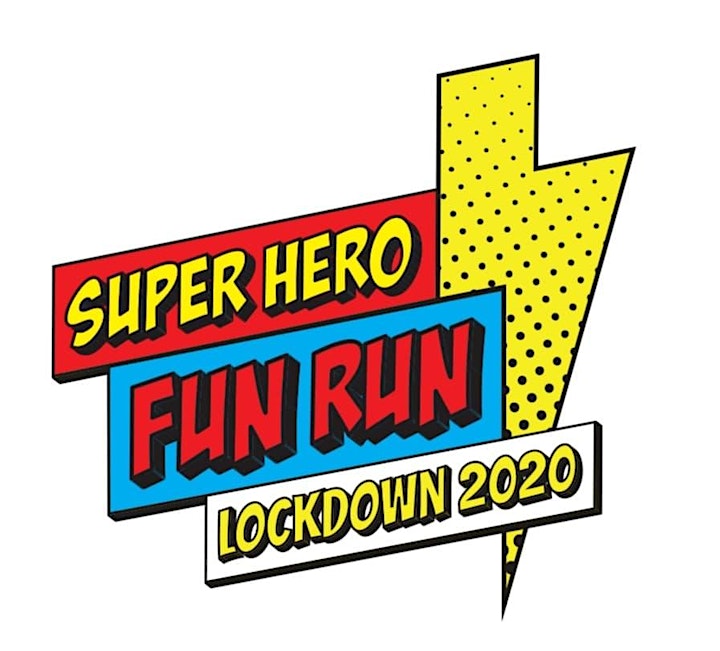 Calling all Super Heroes ..... You are needed for the Virtual Super Hero Fun Run! Take on this mission and help raise money to help vulnerable local children!
Train up as a Super Hero and use your powers to take on a sponsored charity fun run.
Super Hero Fun Run - lockdown edition update:
In order to still create an event for all our participants we have decided to re-create the 'Super Hero Fun Run' virtually, our lockdown edition – we hope you agree with us that this is the best way to move forward.
The new #VirtualSuperHeroRun aims to create 'togetherness' in our own safe environments with our safe bubble of family members - abiding by the social distancing and safety rules in place. we are asking you, our heroes, to still join Spider-Man virtually on his mission to run 1.5km raising money for Home-Start CHAMS at a location of your choice, at a date of your choosing throughout August while following government guidelines for safety.
Spider-Man will be publishing a series of videos over on our Facebook page: www.facebook.com/HomeStartCHAMS where he will be encouraging you, and posting a warm up video on August 1st to launch the mission; simply follow our Facebook page, decide when and where you will be doing your run, send us your training pictures, videos and anything else related to your mission you think we may all like to see and we will share away and finally, complete your mission to raise much needed funds for local children and finish your run challenge safely.
There are plenty of prizes up for grabs;
Prize 1) Most amount raised online by 31st August. Winner will be contacted on Friday 4th Sept.
Prize 2) Best super hero costumes, as chosen by our followers. Pictures to be submitted to HS CHAMS by 31st August
(can you create your own superhero from home, or how about being a Dr, nurse, postman, or any other key worker as they are super heroes too)
Prize 3) Super Hero theme Arts and Crafts competition, winners chosen by our Followers.
We hope you enjoy our #VirtualSuperHeroRun and we look forward to seeing your pictures and videos soon

Organiser of Super Hero Fun Run in aid of Home-Start CHAMS 2020
Home-Start Crawley, Horsham and Mid-Sussex (CHAMS) offers friendship and support to local families with a child under five years.
We are an independent registered charity that supports families where there are issues such as isolation, neglect, financial hardship, illness, abuse. disability, bereavement or multiple births.
Even the most dedicated parents can face challenges that prevent them doing all they want for their children. When this happens, Home-Start CHAMS is there to help them.
Home-Start Crawley, Horsham and Mid Sussex (CHAMS)
Longley House, International Drive, Southgate Avenue, Crawley, RH10 6AQ
Registered charity no. 1132506 Company limited by guarantee in England  no. 06986358