Super Mentor Update Conference University of Brighton School of Health Sci...
Description
Who is this event for:
This is a networking conference to exchange best working, evidenced based practice and includes a mentor update and triennial review for practitioners for any mentor, educator or sign off mentor who facilitates mentor updates in their practice setting. We will also discuss the new NMC standards and how we will implement practice assessor, practice supervisor and acdemic assessor roles.
https://www.brighton.ac.uk/studying-here/find-a-course/cpd-in-health-sciences/mentorship/index.aspx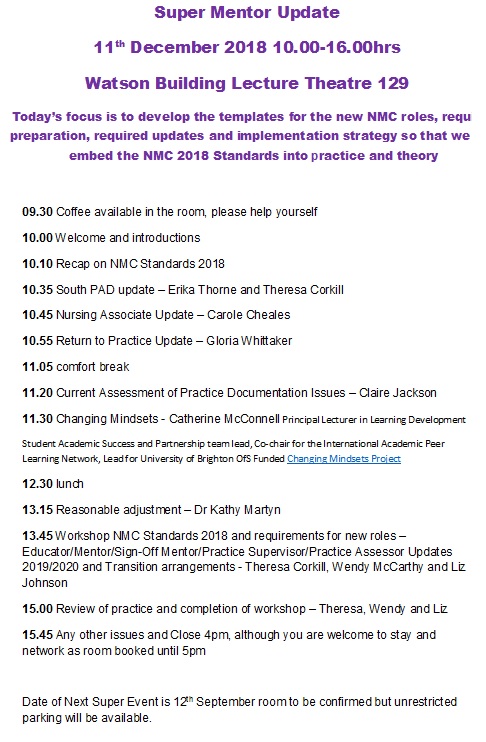 Please note that visitor parking on the Falmer campus is now full for 11th December so we are unable to reserve you a space if you have not already booked.