Description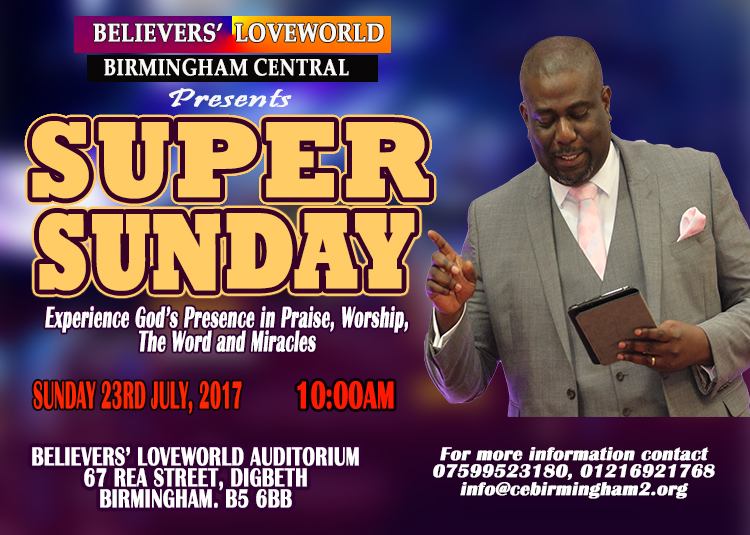 "SUPER SUNDAY" provides us with another opportunity to see the word work and to be imparted by God's Spirit for a new and higher level in life.
Make a deliberate effort to attend this important meeting with the Holy Ghost. Clear your schedule, tell someone about the meeting and prepare to attend.
When is "SUPER SUNDAY" holding?
This power packed program is holding on Sunday 23rd July 2017 at 10:00am.

Where is the SUPER SUNDAY holding?
"SUPER SUNDAY" is holding at BELIEVERS' LOVEWORLD, 67 REA STREET, DIGBETH, BIRMINGHAM B5 6BB.
DONT MISS IT.