Super Talks | A New Scottish Craft Vernacular - Scotland: Craft & Design De...
Description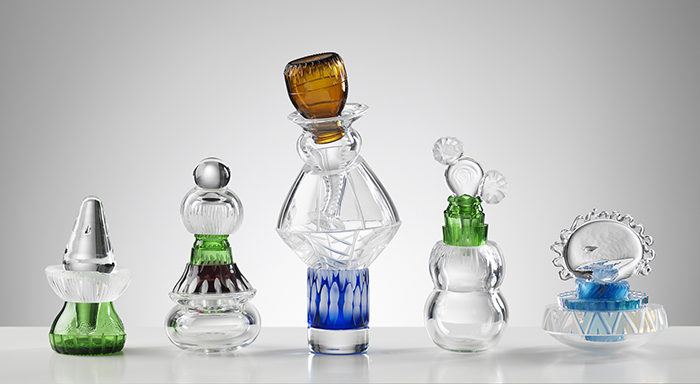 What is the Scottish creative identity? Our debate will explore a new vernacular for Scotland's thriving creative scene. The panel will consider how Scotland, from its rich heritage, cultivates a pioneering spirit, innovative approach and creates cutting-edge designs.

Scotland: Craft & Design pavilion is a partnership between Craft Scotland and Emergents, supported by Creative Scotland, and Highlands & Islands Enterprise.
Speakers

Grant McCaig
Grant McCaig is a London-based silversmith and artist with an organic approach to finding extraordinary beauty in metals and the idea of function and preciousness associated with materials such as silver. Grant trained at the Glasgow School of Art and the Royal College of Art, London. His work has been exceptionally well received, joining the permanent collections of multiple UK museums and has been exhibited at renowned international museums.

Gunnar Groves-Raines
Gunnar Groves-Raines studied Architecture at the University of Strathclyde before co-founding GRAS with Stuart Falconer in 2006. GRAS is an architecture and design studio which exists to create extraordinary things and places through the exploration of ideas, materials, techniques and technologies. The studio seeks to bring the often disconnected design and making processes closer together encouraging collaboration and experimentation across disciplines. Gunnar is Director at GRAS and Groves-Raines Architects Ltd.

Natalie Melton
Natalie Melton is the Managing Director and a co-founder of The New Craftsmen. Prior to this she was Commercial Director of Arts & Business, overseeing a £2m investment programme for the arts. Working with Walpole, Natalie managed Crafted, a mentoring scheme pairing skilled craftsmen with leaders from the luxury sector.

Remo Pedreschi
Dr Remo Pedreschi, who trained as an engineer, now holds the chair of Architectural Technology at Edinburgh College of Art, University of Edinburgh. He initiated and directs the cross-disciplinary master's programme in Material Practice; an exciting one-year programme that takes an innovative, cross-disciplinary, collaborative approach to understanding the qualities and potential of different physical materials. Remo is also currently engaged in a number of industry projects.
Hosting the Panel

Dr Juliette MacDonald
Dr Juliette MacDonald, FRSA, FSA (Scot) is currently the Head of the School of Design, Edinburgh College of Art, University of Edinburgh. Her interests focus on the evolution of craft and the ways in which craft practice connects creativity, place and identity. Juliette also works collaboratively in the field of design and material culture. She has written extensively on the topic of craft, heritage, design theory and practice. Juliette will be hosting the panel.
More Information
Craft Scotland: Making Connections, Creating Opportunities Craft Scotland is the national agency for craft. We work to unite, inspire and champion craft through creating opportunities for makers in Scotland to practice, exhibit, sell and promote their craft and for audiences to see, purchase and learn about craft. We lobby for craft as an essential and integral part of our cultural, economic and social life and work in partnership with other like-minded agencies. We are a central point of information about craft in Scotland and identify and create new opportunities to build awareness and understanding of craft. Scotland is justifiably proud of its rich craft tradition and we are privileged to work with makers who are at the forefront of a new global craft revolution using skill, imagination, quality and individuality, combining the use of traditional and cutting edge techniques to develop Scotland's international craft reputation. We are a charity supported by Creative Scotland. Emergents CIC: Nurturing creative careers and talent in the Highlands and Islands Emergents is a community interest company that aims to support the development of creative careers, enterprise and the economy in the Highlands and Islands of Scotland and beyond. We are funded through Highlands and Islands Enterprises' Creative Industry Networks with a remit to grow and support businesses working in Crafts, Fashion and Textiles. We aim to achieve this by nurturing creative talent and creative businesses through general and specific support including mentoring, showcasing, training, advice and networking.