Super Talks | Drawing Inspiration from the Industrial Past- A Discussion on...
Description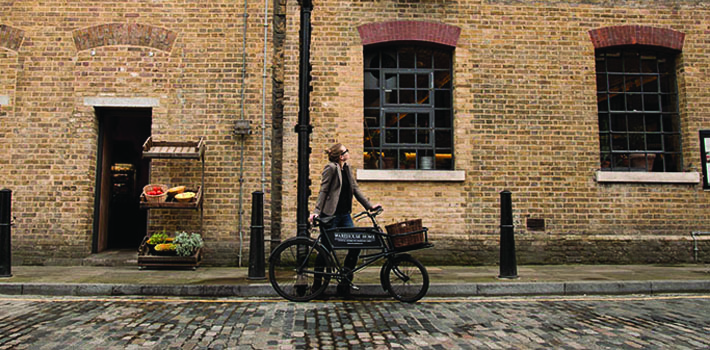 Drawing inspiration from the industrial past: Preserving, celebrating and reinvigorating industrial processes and materials. A discussion on heritage and design.
In the launch issue of Warehouse Home magazine, Sir Terence Conran reflected on a life-changing moment that took place during a Thames river cruise in 1981:
"The moment I saw those wonderful derelict warehouses on the south bank of the Thames, the party was over for me. My mind was doing cartwheels over the possibilities. The next day, I raced over to visit the site. I was overwhelmed and quite smitten by the rough and robust Victorian industrial architecture. The waterfront buildings and the streets behind had been used to grind and store spices and the air was still richly fragrant with their smells."

The practice of breathing new life into these historic buildings, which Conran refers to as "old ladies", has been one of the constant threads running through his career. And it was a similar passion that inspired Sophie Bush to launch Warehouse Home magazine.

Most of us share a fascination for the industrial past, reflected in heritage buildings and robust industrial designs. And that is not unique to Britain. The digital editions of Warehouse Home magazine have now been read in over 60 countries worldwide, proving the enduring and global appeal of the industrial aesthetic.

Former factories, warehouses, printworks and breweries reflect the energy and entrepreneurialism of a past age. But they are also inspiring a new generation of enterprising and creative individuals and a host of contemporary designs for the home. As architects renovate and rejuvenate those historic buildings, preserving our connection to the industrial past, established and emerging product designers are also drawing inspiration from age-old industrial landscapes, processes and materials.

Whether you live in a warehouse conversion, or simply like the industrial aesthetic, don't miss this fascinating discussion about heritage, materials and craftsmanship.
Chair

Sophie Bush, Founder & Editor of Warehouse Home magazine
Sophie Bush has over a decade's experience working in magazine publishing, for some of the world's most renowned titles. But it was the purchase of her first home, within a Grade II listed former mill in East London, that inspired the launch of her own independent magazine, Warehouse Home. Published biannually, and available in print and digital editions, Warehouse Home is "essential reading for warehouse living". It is regarded as the definitive title for residents of premium lofts and warehouse conversions and as the go-to design magazine for industrial, vintage and reclaimed style ideas for modern homes. The digital edition has been read in over 60 countries. Warehouse Home is also supported by a popular blog, mywarehousehome.com and a new e-shop enables readers to purchase many of the designs they see featured in the magazine. Sophie still lives in a warehouse conversion in London with her husband.
Speakers

Katie Brown, Katie Brown Designs
Katie Brown is a printed textile designer working with traditional and digital processes. She takes inspiration from the urban, industrial landscape contrasting hard-edged imagery against soft fabrics and delicate pattern.

Nick Fraser
Nick Fraser, produces a collection of contemporary interior products, characterised by re-imagining the familiar. His playful designs offer well-considered functionality, combined with character and charm.

Jack Blake
I am graphic designer and educator in London. I co run the shipping press, a design and print studio. The work we produce is inspired by the environment from mundane objects and discarded materials to recording of subtle movements within the locality of the Thames. We use a range of media from screen-prints, letterpress and photography within the realm of book arts, and printmaking.

Alex Swain, byAlex
Inspired by the art of vinyl record sleeves as a teenager in the 1980s, Alex decided to study graphic design. After graduating from the London College of Communications with an MA in Graphic Design in 2006, Alex co-founded Company, a design consultancy based in Clerkenwell, London. Despite the studio's success in branding and digital projects, Alex was eager to design physical objects – things you can touch and feel.


https://mywarehousehome.com
https://issuu.com/warehousehome
https://twitter.com/mywarehousehome