Description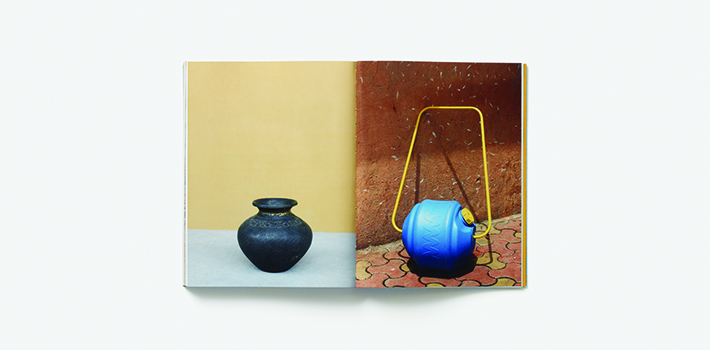 Indian Design: Past and Present
This panel will take the opportunity to discuss the recent publication of Sar: The Essence of Indian Design, Phaidon Press, with the authors, a designer featured in the book, a renowned design expert, and the commissioning editor.
The panel will discuss how a language of design within India is being articulated through the book through anonymous and everyday objects moving from 5000 years back to the present day, and how the objects were selected and categorized. With Spandana Gopal of Tiipoi, we will speak about how the old influences the new in terms of technique, material, and use. With Max Fraser, we will speak about how to create education around design from India so that it can stand in equality next to what is celebrated in design internationally (Scandinavian, Italian, etc.), and with Emilia Terragni, we will discuss why she commissioned the book now, and why that is relevant.
Chair

Swapnaa Tamhane, Artist, Curator & Co-Author of Sar: The Essence of Indian Design
Swapnaa Tamhane (b. 1976) is an artist and curator working between Toronto and Mumbai. She was formerly an editor at Phaidon Press working on contemporary art and design titles, curator at the Power Plant Contemporary Art Gallery, Toronto, and Museum Abteiberg, Mönchengladbach, where she curated the exhibition "In Order to Join – the Political in a Historical Moment" which toured from Germany to Mumbai. She is currently a Producer for contemporary art projects at Luminato Festival, Toronto. She has exhibited with Nuit Blanche, Focus Photography Festival, Mumbai, and KHOJ, Bangalore.
Panel

Spandana Gopal, Founder & Creative Director, Tiipoi
Tiipoi is a London based brand and design studio with a vision to champion design concepts and manufacturing from India. Spandana Gopal is Tiipoi's Founder and Creative Director and has been at the forefront of speaking about Indian design and its context. As a studio, Tiipoi works with independent craftsman and small manufacturers to create collections that bring together traditional craft and industrial manufacturing - to speak of the way most things are made in India.
Tiipoi launched its first collection in exclusive partnership with Harrods in 2014 and are currently stocked at number of retailers in the UK including Heals and TwentyTwentyOne. Tiipoi has also produced exclusive projects in collaboration with Vivienne Westwood and the Sir John Soane Museum.

Ajay Shah, Designer
ASDS (Ajay Shah Design Studio) is a multidisciplinary design firm that extends it's work across product, space and graphic design, which he started after graduating from the National Institute of Design, Ahmedabad. Shah created Rubberband (desktop and stationary products) in 2007 with the view of creating functional yet fun products that closely follow his ideologies about 'good design', involving collaborations with artists like Nathalie Du Pasquier and Jean Julien. Ajay resides in Mumbai with his wife and two children and will always have a movie reference available for any moment or situation.

Max Fraser, Writer & Curator
Max Fraser is a writer, editor, curator, and former deputy director of London Design Festival (2012-2014). He is currently the Editor-in-Chief and Director of Spotlight Press, a publishing house that produces the London Design Guide and Dezeen Book of Ideas.

Emilia Terragni
Emilia Terragni is Publisher at Phaidon Press. From Phaidon's Headquarters in New York and London, Terragni oversees the Architecture, Design, and Food lists, working with the the world's leading figures in each genre. She is responsible for such global bestsellers as Phaidon's three-volume Design Classics, The Phaidon Atlas of Contemporary World Architecture, and the first English-language publication of The Silver Spoon, which launched Phaidon's groundbreaking list of cook books. She worked previously as a Curator at the Barragan Foundation and Vitra Design Museum, and studied at the Università Ca' Foscari di Venezia in Italy.