Description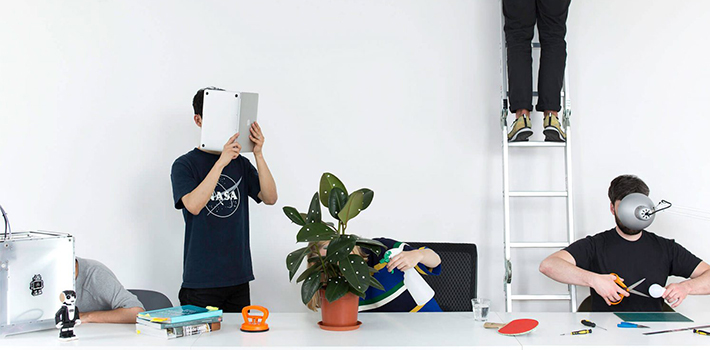 Takram, Japan's leading creative innovation firm, invites you to join a conversation between their Tokyo and London studios that explores their belief that we are standing at a major turning point for innovation and creativity that demands a new approach to design. The vision, reality and tension inherent in 'otherness' form the basis of this new approach that informs the studio's extraordinary range of commercial, conceptual, artistic and experimental output.
Speakers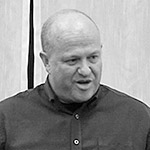 Prof. Miles Pennington
Head of Programme of Innovation Design Engineering, and founder of Global Innovation Design, Masters programmes run jointly between the Royal College of Art and Imperial College London. Having worked globally as a consultant in innovation and design, Miles was appointed Professor at the Royal College of Art in 2009. His focus has been to develop world leading innovation centric design programmes with strong transnational emphasis.
Kinya Tagawa
Kinya Tagawa Takram's founder and director, Kinya is an award-winning design engineer experienced in a wide range of products including hardware, software and interactive art. Committed to innovation projects, Takram is one of Japan's leading creative innovation firms, and in 2014 opened a London studio. A visiting professor of Innovation Design Engineering, the Royal College of Art, Kinya also sits on the juries of international design and innovation award schemes.

Kotaro Watanabe
Director of Takram. An award-winning creative designer, author and entrepreneur, Kotaro's mission is to interweave design, engineering and culture through the creative process. Having joined Takram in 2007, Kotaro developed 'Storyweaving', a creative methodology for developing and refining cohesive concept and product narratives, that now forms the basis of Takram's innovation workshops. In the studio, Kotaro's projects span Concept Development and Service Design to UI/UX and Speculative Design.

Lukas Franciszkiewicz
Co-founder and designer at Takram London. Having studied Industrial Design in his native Germany, Lukas received his MA in Design Interactions (RCA) in 2014. Lukas is interested in exploring and designing alternative modes of representation against a technological green screen. The opposite of the real is not the unreal. It is the other.
For more information please visit: www.scenesunseen.takram.com