Description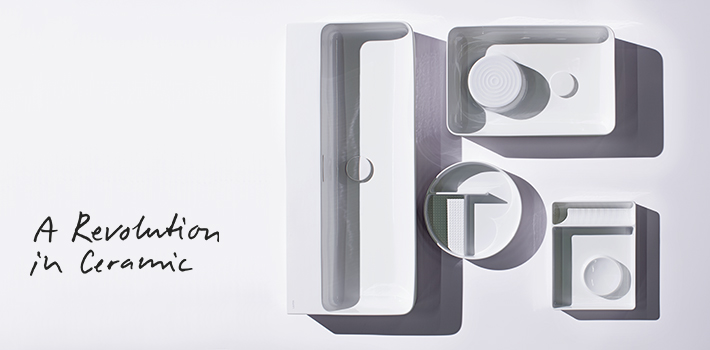 Design Prize Switzerland and Swiss bathroom expert brand LAUFEN invite you to join a conversation around experimental collaborations.
Radical innovations require experimental space and freedom. Estranged from the known, explore the unknown. Combine the learning and expertise into creativeness that evolves as the new otherness.
Collaborations between the industry, institutions and creative individuals have been part of a long-standing tradition in Switzerland. The right constellation of collaborations is a pivotal factor to make an impact on culture, society, environment and economy, by making new design solutions truly accessible in the market.
Chair


Vanessa Brady OBE
Vanessa Brady OBE is an international multi-award winning Interior Designer, Business Consultant and Founder of the Society of British and International Design. Her Interior Design Agency, Interior Design Services has amassed an award winning portfolio including commercial projects such as Hard Rock Cafe, the Design Council, Kabaret Club, British Luxury Club, Unilever and an array of high security government offices. Regular private clients include His Majesty The Sultan of Brunei, the King of Saudi Arabia, Head of State Palaces and the private residence of numerous diplomats and VIPs.
Panel

Manuela Mannino, (Architect, The Hickson Design Partnership (THDP))
Manuela founded The Hickson Design Partnership (THDP) in 2005 with Nicholas Hickson, interior designer and partner, specialising in hospitality architecture and interior design including a number of high profile International projects for hotel brands including Hilton Diagonal Barcelona, Hilton Molino Stucky Venice, Double Tree Krakow and Pragelato Village Resort and Spa.
In 2015, Manuela returned to a cultural, academic environment to share her experience and skills built on more than twenty years of professional activity internationally, to propose and run a series of hospitality design short courses at the Chelsea College of Arts in London.

Marc Viardot, (Director Marketing and Products, Laufen Bathrooms AG)
Marc Viardot occupies the position of Director Marketing and Products at Laufen's Headquarters in Switzerland responsible for worldwide branding and communication as well as product portfolio and design strategy. Over the past five years he has turned Laufen into a very well known and appreciated premium brand targeting international architects and interior designers as well as the traditional distribution channel of wholesalers and plumbers. Viardot has developed several successful collaborations with designers and partners such as Claudio Luti, Roberto Palomba, Konstantin Grcic, Toan Nguyen and Alberto Alessi.



Lester Korzilius, (Architect, EllisWilliams)
Lester Korzilius is Director at EllisWilliams since 2005 directing projects such as Kirklees Schools PFI, BSF Wandsworth, Park Campus, Apollo Cinemas Redditch, St Crispin's science building and the Radcliffe school and leisure centre. Prior to joining Ellis Williams Lester directed large scale office buildings, university buildings and transportation projects. Lester has recently been elevated to Fellowship of The American Institute of Architects (AIA). Lester has been active with the AIA over many years and is currently serving as Secretary on the International Region.
Merken
Organiser of Super Talks | Radical Collaborations Leading to Otherness
London Design Fair hosts the largest collection of international exhibitions, designers, brands, country pavilions and galleries in one destination during the London Design Festival.
Located in the creative heart of East London, the London Design Fair is a four-day industry event that brings together 550 exhibitors from 36 countries, including; independent designers, established brands, international country pavilions, and galleries.
As the destination of the annual London Design Festival over 28,000 influential; retail buyers, architects, interior designers, press, designers and design-savvy public attend to see and specify the very latest; furniture, lighting, textiles, materials and conceptual installations from around the world.