Description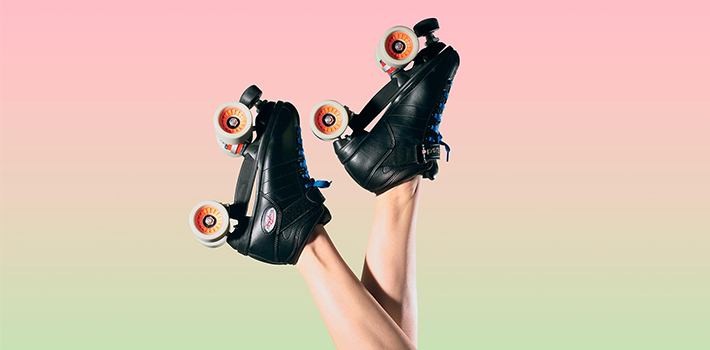 © ECAL/Hélène Bezzola
Design Prize Switzerland and the leading Swiss Universities of Applied Arts and Design invite you to explore practice -based educational approaches that cope with the rapid transformations of design.
New basis of knowledge, possibilities, globalisation and the influence of design are evolving at a fast pace. The increasing complexity of problems to be met by design approaches is permanently transforming the designers' profession.
Gaining international as well as multi-levelled knowledge driven by experience and collaboration at an early professional stage, does positively influence the designers' readiness for the job market.
Testimonies from different disciplines, backgrounds and nationalities share their experiences and projects.
Chair

Katie Treggiden
Katie Treggiden is a design journalist, editor and curator with more than 15 years experience in the creative industries. As well as writing for titles such as the Guardian, Telegraph, Elle Decoration and Design Milk, she regularly contributes to Monocle 24 and is the founding editor of both Fiera Magazine as confessions of a design geek.
Panel
écal, Ecole cantonale d'art de Lausanne
Bethan Laura Wood (Tutor, Master Product Design and Master of Advanced Studies in Design for Luxury and Craftsmanship)
Zurich University of Applied Arts- Design
Florian Faller (ZHdK, Lecturer for Game Design)
Lucerne University of Applied Science and Arts
Nora Wagner (Product Design Student)
Isabelle Rosa Müggler Zumstein (Tutor MA Design and Head of Research Group Product & Textile (note: RESEARCH winner project DAFAT))
HEAD, Geneva University of Arts and Design
Eva Gaumé, (Alumni HEAD, Currently Art Director at Emmanuelle Khahn)
Elizabeth Fischer (Fashion and Accessory Design)
HKB, Bern University of Arts
Peter Kessel (Design Entrepreneurship Student at the MA Communication Design)
Robert Lzicar (Head of MA Communication Design)
University of Applied Sciences and Arts Northwestern Switzerland FHNW – Academy of Art and Design Basel
Juan Ferrari (is a media artist and designer, currently studying at Masterstudio Design at the FHNW Academy of Art and Design in Basel, Switzerland)
Armin Blasbichler, (Creative director of Masterstudio Design, the trans-disciplinary MA programme in Design)