Description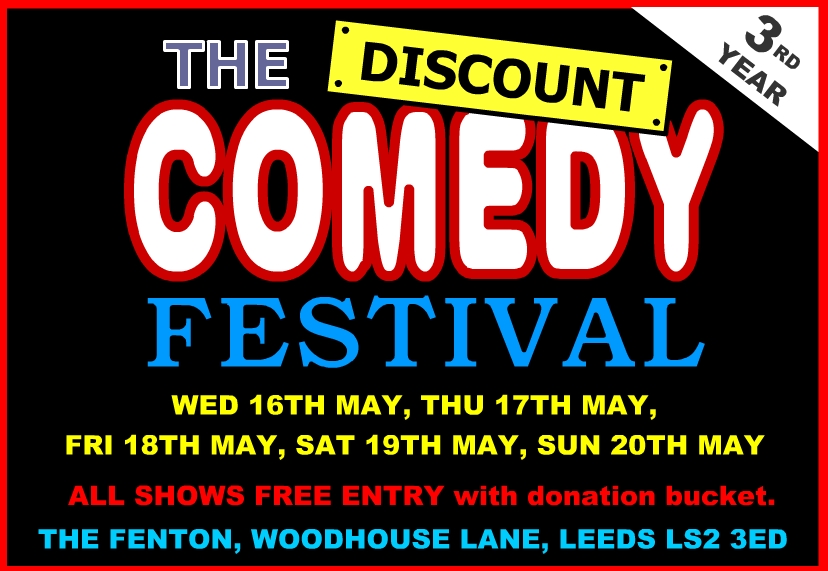 THIS SHOW IS RUNNING AS PART OF THE DISCOUNT COMEDY FESTIVAL - LEEDS 2018
Comedy Festival running on WEDS 16TH, THURS 17TH, FRI 18TH, SAT 19TH, SUN 20TH MAY at THE FENTON, WOODHOUSE LANE, LEEDS LS2 3ED.
All shows are 1 HOUR in duration with FREE ENTRY and a VOLUNTARY donation bucket after each show. This donation goes 100% to the performer you have just seen. It is advisable to get your tickets in advance from here as previous festivals have had full rooms.
---------------------------------------------------------------------------------------------------------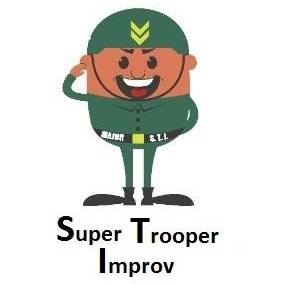 This show is : Super Trooper Improv
Date : Thursday 17th May
Time : 7:00pm - 8:00pm
Show descripton :
"Fancy seeing a farmer's sheepdog arguing with its owner while piloting a spitfire, a breaking news report on the Thames being turned to custard or Ant and Dec solving the mystery of a disappearing McDonald's wheelie bin? Then why not check out the guys and gals of Super Trooper Improv ("STI").
This improv comedy group performs a variety of comedy sketches and games entirely based on suggestions from the audience, similar to TV shows like Whose Line Is It Anyway. Because it's entirely improvised, every show is different.
Formed in June 2017, the Leeds-based group has a monthly residency at the Editor's Draught on Wellington Street, has headlined at nights across Yorkshire as well as performing at Inglorious Laughters in Manchester and Pros and Coms in Liverpool.
Performers may include Ben Spencer, Mandy McCarthy, Adam Martin, Justin Gallagher, Sunny, Noel Curry, Josh Wyatt, Abi Standish and Terri Shaw.
Follow them on Facebook and Twitter at @CatchSTI"
-----------------------------------------------------------------------------------------------------------
For more information on the festival email :-
info@comedycheckout.com
or visit our website :-
WWW.COMEDYCHECKOUT.COM
Tweet @comedycheckout