Event Information
Location
Ducie Street Warehouse
Ducie Street
Manchester
M1 2TP
United Kingdom
Ducie Street Warehouse Mini Cini hosts Superbia Cinema, featuring 'A Love Letter', 'The Cost of Living' and 'Requiem'
About this event
This January, Ducie Street Warehouse's Mini Cini host their Wellness & Mental Health take over. Join Superbia by Manchester Pride for a very special evening showcasing three incredible films by LGBTQ+ creatives from Manchester!
Due to popular demand, we've added another screening to our Superbia Cinema event to ensure all who wish to attend, can.
The first Superbia Cinema screening takes place at 5:30pm, followed by a second screening at 6:30pm.
Stick around until 7:30pm for a special Q&A with the the film makers, hosted by Greg Thorpe!
--
Please note: Tickets are limited to 1 per order. Those attending our first screening at 5:30pm must each register for a ticket through Eventbrite.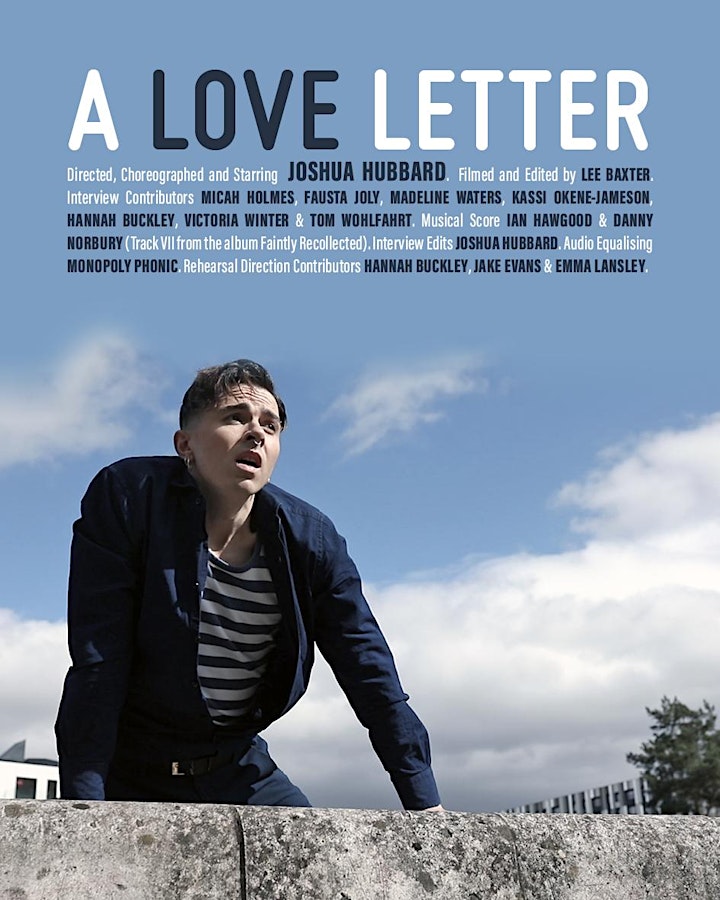 A Love Letter
Written by Joshua Hubbard and directed by Joshua Hubbard and Lee Baxter.
A film and love letter made by out of work freelance artists, for freelance artists.
A Love Letter comprises a series of interviews with artists who, due to the pandemic, found themselves out of work. These special interviews were conducted in the winter of 2020 and are emphasised through movement and gesture, highlighting social pressures and reflecting the experiences and frustrations of artists towards the government.
A Love Letter shines a light on our differences and similarities as people and is a grand gesture and Love Letter from Director and Dancer Joshua Hubbard, in collaboration with Filmmaker Lee Baxter.
Joshua Hubbard is an artist often working with choreography and film, also a touring performer and lecturer. His work in short films 'The Cost of Living' (Alice Trueman) and 'Crashing Waves' (Emma Gilbertson) have gone on to be presented at film festivals such as BFI, Dinard Film Festival, Iris, Raindance. Both receiving 'Audience Choice Awards'.
Lee Baxter is a Manchester based multi-media artist, mostly inspired by his local surroundings in creating an ongoing, expanding body of work.
The Cost of Living
Written and directed by Alice Trueman
The Cost of Living is a surreal comedy noir about a young woman who begins to wake up to her life after a chance encounter with Death.
Lily, a disconnected, neurotic fitness-freak, has a brush with death and comes face-to-face with her worst fear. But Death appears to Lily as a femme fatale and Lily finds herself unexpectedly giddy with desire. The force she has tried to distance herself from now appears in the doorway of every room – Lily can no longer deny her own mortality – soon the fear gives way to rapture and a desire to transcend...
Alice Trueman is an award-winning writer and director, recently selected for this year's BFI NETWORK x BAFTA Crew. Since 2019, she has won a New Filmmaking Talent competition run by Film Hub South East / BFI Network, with her short film Jas, which also won the Red Rock Entertainment Film Award. Her short films have been selected for festivals such as London Short Film Festival, Raindance and British Shorts, Berlin, and her plays have been produced at professional theatres around the country with Art Council England funding. In 2019, Alice was invited to the Tribeca N.O.W. Digital Creator's Market with her online sketch show, Spoon The Prune.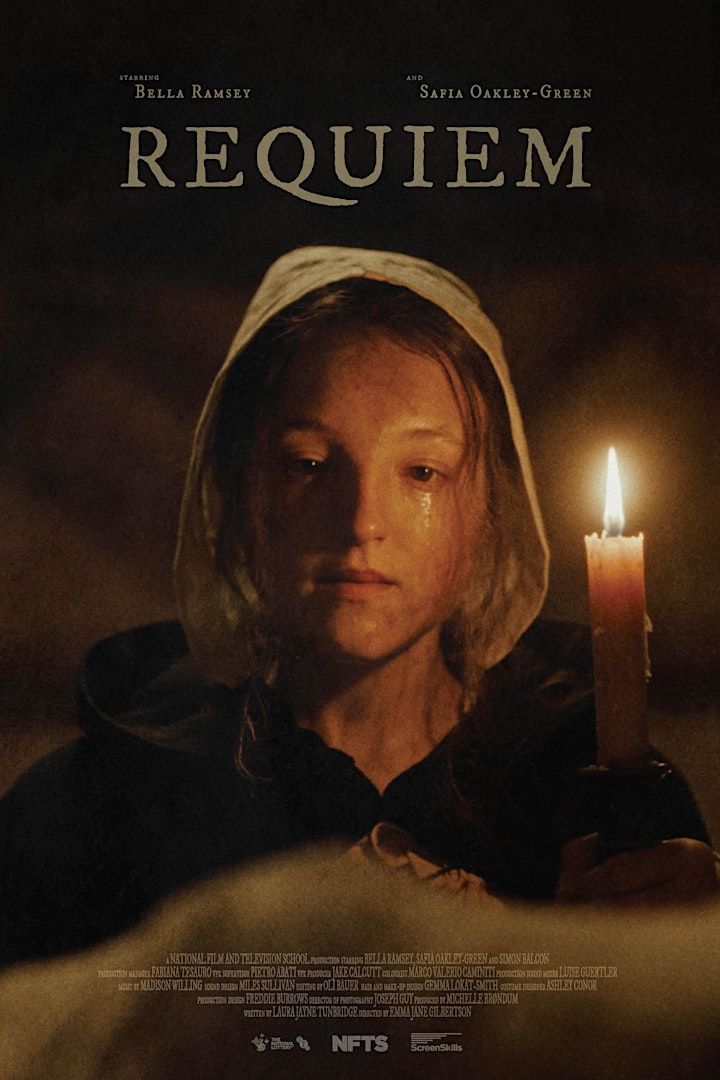 Requiem
Directed by Emma J. Gilbertson and written by Laura Jayne Tunbridge
Set in 1605 against the backdrop of the witch trials, Requiem is a coming of age story following Evelyn as she engages in a game of cat and mouse against her father, Minister Gilbert, in order to be with Mary, the woman she loves.
Emma J. Gilbertson is a Writer/Director originally from Liverpool. Emma is a Channel 4 scholar and a graduate of the prestigious NFTS Directing Fiction Course, and more recently, they assisted and shadowed the legendary Mary Harron (Dir. American Psycho) on her new film: Dali Land.
Emma is now developing multiple original feature ideas of their own, and is primarily interested in creating stories about the working class experience and queerness. Emma's films often feature dance and music.
Emma was nominated for Best Director at Underwire, the reputable Iris Prize, Aesthetica and gained a Vimeo Staff pick. Their film "Crashing Waves" was broadcast on Channel 4 as part of Series 5 of Random Acts and selected for #fivefilmsforfreedom presented by Arts-British Council in partnership with BFI Flare.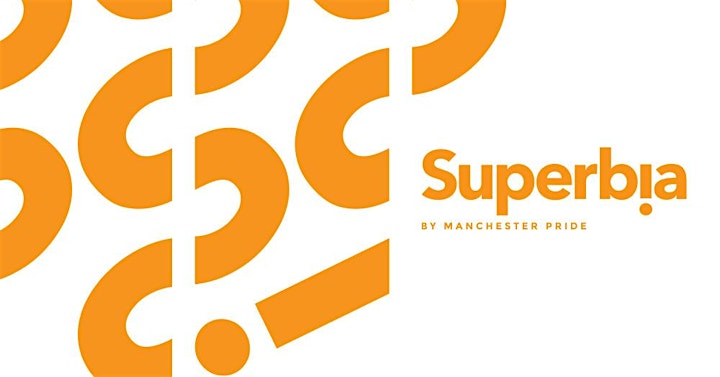 About Superbia
Superbia is Manchester Pride's year-round arts and culture programme designed to support artists and performers' mental health and wellbeing through creative arts. Superbia curates, funds and promotes LGBTQ+ events throughout Greater Manchester, reducing social isolation and providing opportunities for communities to connect.
Date and time
Location
Ducie Street Warehouse
Ducie Street
Manchester
M1 2TP
United Kingdom