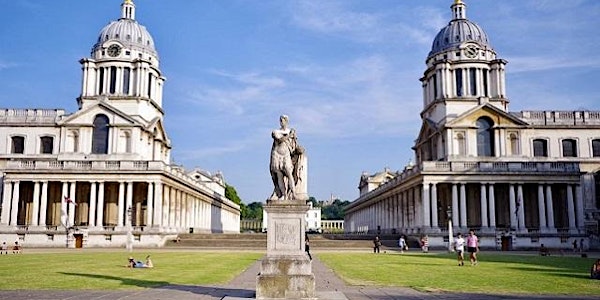 Supercharge Your Sales for Start-Ups Workshop -Part 1
Join us online and learn how to enhance your sales techniques
About this event
Event Topic: Supercharge Your Sales for Start-ups workshop - Part 1
A great product or service means nothing if you're not addressing the right audience, in the right way and saying the right things at the right time. Knowing how to present your product or service and where to start when it comes to sales can be a difficult task for startups.
The first of a two part series, taking place via Zoom, this workshop is ideal for start ups and pre start ups. During the session Lawrence Wilson of Hedingham Advisory will;
• Debunk some common sales myths
• Reveal buyers' perceptions of sales
• Explain the hallmarks of the modern buyer
• Explain how to open the sales conversation
• Show you how to uncover your natural operating style
• Help you understand the different sales approaches
• Show you how to develop your own 'Power Statement'
This will be an interactive workshop and you will be given the chance to work on your own skills and take part in role plays so please be ready to 'roll up your sleeves'!
Who should attend?
This workshop is suitable for start-ups, pre-startups, business owners and executives who are keen to develop their sales skills.
This workshop will be delivered by Hedingham Advisory and hosted by the University of Greenwich.
Presenter Profile: Lawrence Wilson, Hedingham Advisory Ltd
With a 20-year sales background running his own business and employed by SMEs and corporate organisations, Lawrence has dedicated himself to helping business owners realise their sales ambitions.
Lawrence started his career in business development and 'cold calling' for an IT services SME and then moved to Pitney Bowes and Otis Lifts, the US corporates where he received first class sales training. He has huge experience of managing key accounts, enterprise sales, business development and consultative selling.
He really honed his craft and knowledge running his own consulting business for 5 years, helping small businesses develop and execute their plans for growth.
No matter where you are on the sales continuum - inexperienced or looking to take your skills to the next level, Lawrence has been there and can offer practical and proven techniques and systems to help supercharge your sales.
This event is part of our regular series of events to be held on Zoom, bringing together multidisciplinary researchers from the University, experienced industry practitioners and companies, to discover new opportunities and connect with potential partners.
All our Innovation workshops are free to attend. But places are limited to ensure effective learning and networking for attendees. Please register via Eventbrite for each event.
You will receive an email confirmation upon registering the event and a link to join virtually close to date.
If you are keen to attend but the tickets are sold out, please register and you will be notified of future events from the University of Greenwich.
Drop us an email at c.tao@gre.ac.uk to sign up to our mailing list for the latest news on events and funding opportunities, or if you are facing difficulties with receiving the link.