This October, Datasine are hosting London's most innovative marketers at the chic Zetland House to talk all things marketing
About this event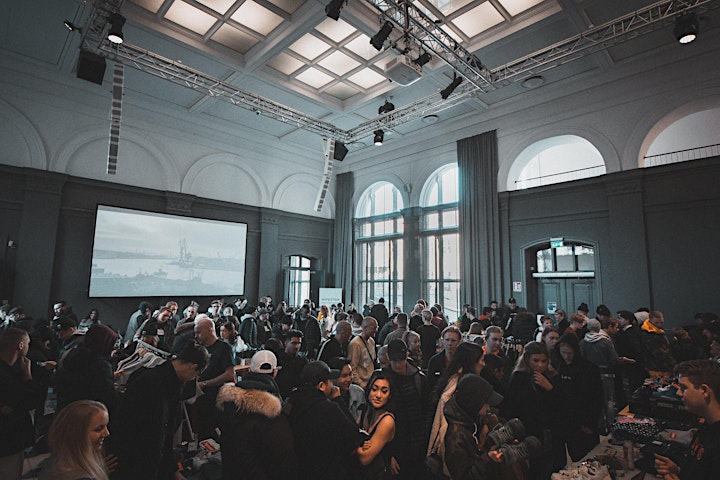 Marketing is changing at a truly meteoric rate. This fast pace is exactly what we love about this dynamic industry. Marketing never stands still, and instead is constantly reshaped by innovative companies and disruptive tech.
Don't miss out on:
🚀 Expert talks from behavioural scientists, AI pros, growth marketers, content marketers and digital marketers
🚀 An overview on how to use AI technology and psychology in marketing
🚀 Tips on how to increase your ad engagement on social media using AI and psychology
🚀Our cutting-edge tips for enhancing CTRs and re-energising conversion rates
🚀A range of innovative topics such as marketing technology, artificial intelligence, personalisation and much more
🚀Laid-back networking with London's diverse community of digital marketers
Agenda:
6.00-6.25 | Check-in, networking and drinks reception
6.25-6.30 | Welcome from Datasine CEO, Igor Volzhanin
6.30-6.50 | Fireside chat - Emily Miller, Head of Marketing at Ollie Quinn and Vysh Ranjan Digital Strategist at PMG Advertising
6:50 - 7:20 | Marketing power session - Mitchell Platt, Country Manager at Growth Tribe
7.20-7.45 | Why semantic content analysis is disrupting marketing - Jergan Callebaut, Strategy Lead and Head of Psychology at Datasine
7:45 - 8:10 | The efficient market(ing) hypothesis - Mack Grenfell, Biddable Lead at Babylon Health
8:10 - 8:35 | Content psychology 101 - Karla Rivershaw, Head of Marketing at Turtl
8:35 - 8:55 | The six most important things to do for smart user acquisition - Emma Wynne, Head of Growth Marketing at Pasta Evangelist
Organiser of #SuperchargeMarketing: Increase ad engagement with AI and psychology
London-based martech startup, Datasine, are on a mission to break through the noise and find the marketing content audiences will find the most engaging.
Since Datasine was founded 2015, they have been developing an AI platform, Connect, which uses psychological insights and semantic content analysis to rate and rank content based on how likely it is to convert users.