SuperGenius Life 4 Day Workshop with Ryan Pinnick

Thursday, April 5, 2018 at 9:30 AM

-

Sunday, April 8, 2018 at 7:00 PM (BST)
Event Details
SuperGenius Life is a 4 day practical training where you will learn:
A simple 3 step process to accessing your Superconscious Mind

An incredibly powerful Awareness technique that neutralizes your Ego

Insights in to your unique Genius and Natural Gifts

Why your thoughts and feelings aren't real

How your Ego is sabotaging you unconsciously

How to discover your True Purpose through our High Level Creative Frequency method

A Written Guidance process to discover what actions to take to live your Genius
Many people who have attended SuperGenius trainings have said that this is by far the best training they have ever experienced.
Timings for each day:
08h30: Registration Opens
09h30: Training Starts
19h00: Training Finishes (we may finish a little earlier)
We will have short breaks and a lunch break during each day.
What others say
"This workshop is an eye opener...I'm happy I attended it."
- Michael Akpadio
"I arrived at the Discover Your Genius workshop feeling sceptical and expecting nothing more than a charismatic self-help preacher. Instead it was a surprising, deeply connected and authentic experience."
- Natalie Saunders
"The workshop was enlightening and and magically empowering. I urge all those who suspect we might just be more powerful than we give ourselves credit for, to let their curiosity get the better of them."
- Patrick Robertson
"Just a quick note to thank you and your team for the "Discover Your Genius" workshop I attended this past weekend. It was a very insightful and enlightening glimpse into a world of unlimited opportunity that lies within myself, and each and every one of us. Thank you for your time, effort, humour, vulnerability and genuine caring."
- Dave Pahl
About the Presenter, Ryan Pinnick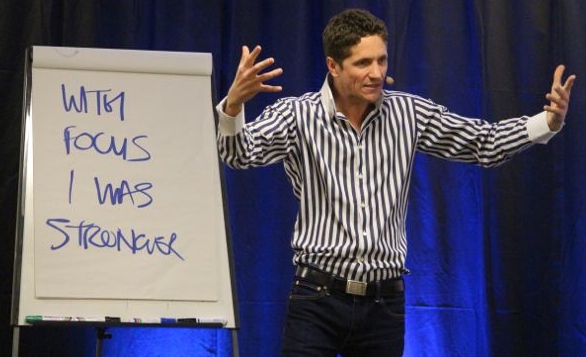 Ryan Pinnick is the CEO of SuperGenius Limited, a training company teaching people to unleash their Genius in the UK, South Africa, Australia and USA. He is also the Co-Founder of Inspire South Africa which was created to inspire and empower South Africans to create positive change. Ryan invests in property and has a portfolio in the UK and the USA.
Ryan was born in Cape Town and after getting his Electrical Engineering degree, moved to London to work in the corporate world. Despite being very successful he found his job very unfulfilling and started attending personal development and wealth creation seminars.
Two years later Ryan left his job to start his first business investing in property and within 6 months had acquired over £1.3M worth of residential property in the UK. As a result of his success he was invited to become a trainer and speaker for Rich Dad Education where he taught thousands of people across the UK how to start and run successful businesses and how to invest in property around the world.
Important Terms and Conditions
- We can't guarantee your seat if you arrive later than the promoted start time.  So please make sure you are on time.
- This event is a comprehensive training and you need to attend the entire training because missing sections of the training will impact the end results promised above as well as compromise your ability to participate in the group.  SuperGenius Limited reserves the right to refuse your entry to this training should you be late or not participate in the entire training for whatever reason.
- This training is only suitable for people who are 18 years of age or above only.  Under no circumstances will we allow anyone younger in to the room.
When & Where

Millenium Gloucester
4-18 Harrington Gardens
Kensington
SW7 4LH London
United Kingdom


Thursday, April 5, 2018 at 9:30 AM

-

Sunday, April 8, 2018 at 7:00 PM (BST)
Add to my calendar
Organizer
If you have any queries or questions please contact events@supergeniuslife.com