Supertemps North Wales Autumn Conference 2011

Friday, November 25, 2011 from 8:30 AM to 6:00 PM (GMT)
Event Details

North Wales Autumn Conference 2011
Friday 25th November
8.30am - 6pm

Conwy Business Centre
Llandudno Junction, Conwy, LL31 9XX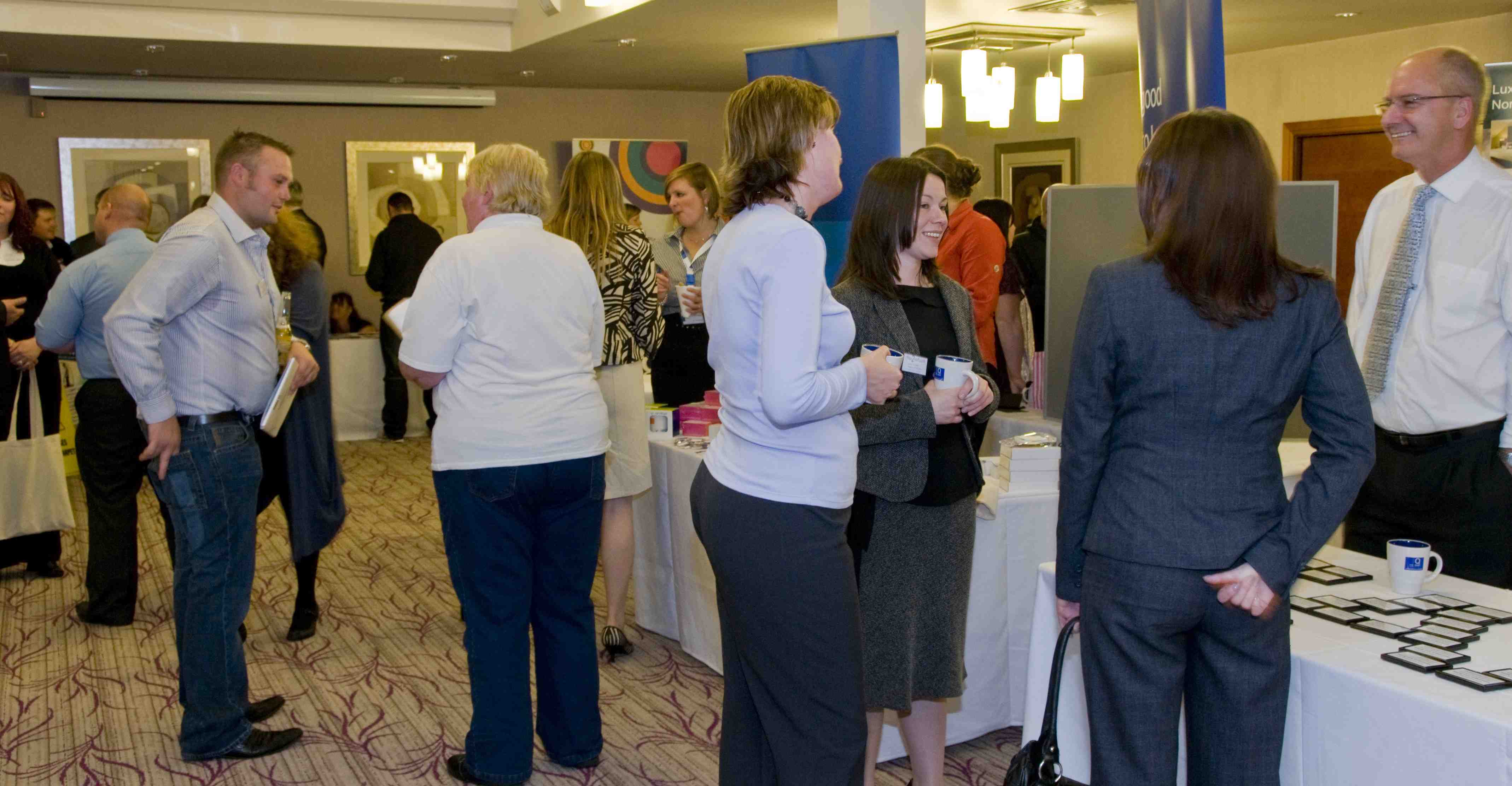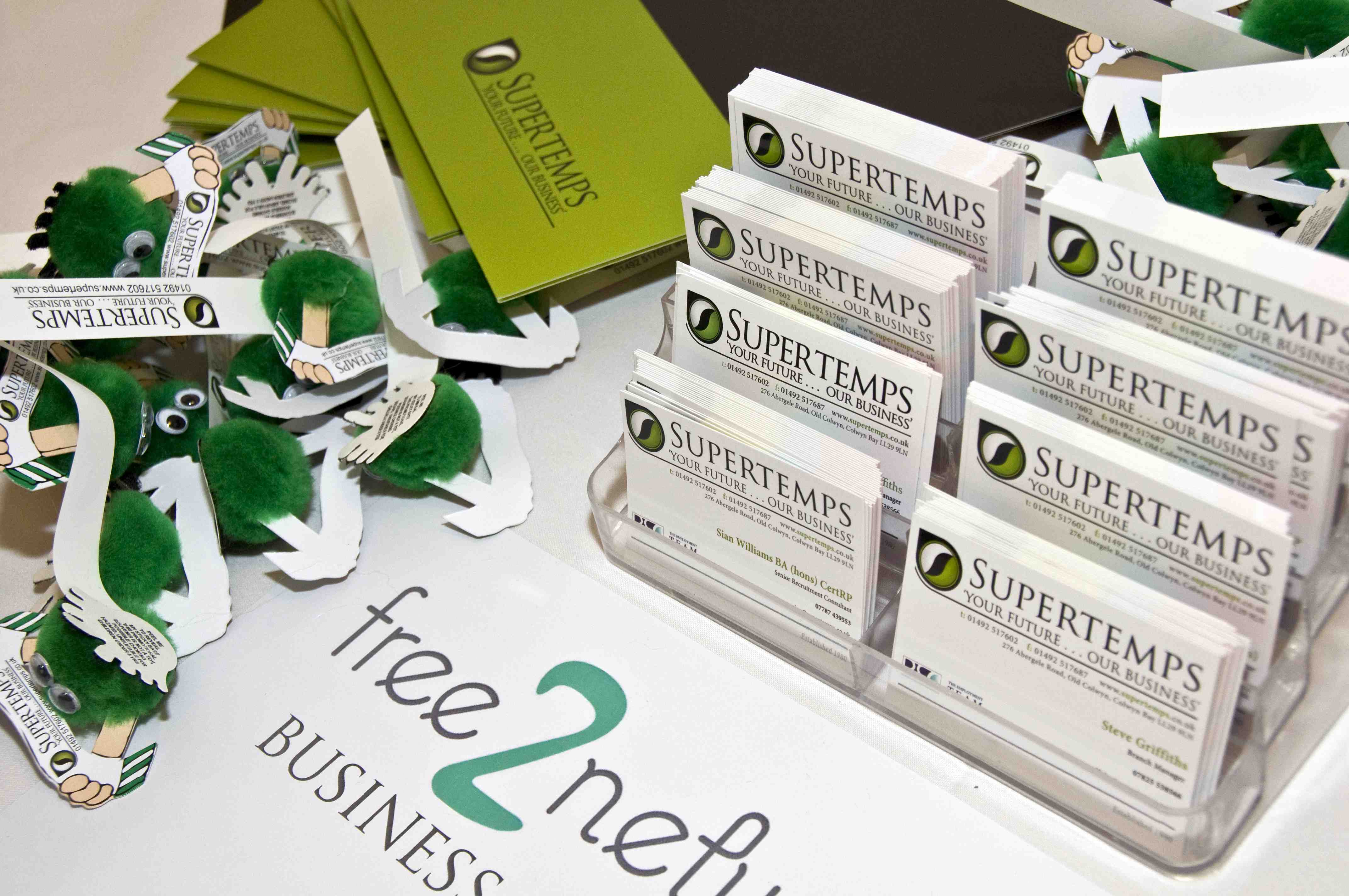 The North Wales Autumn Conference 2011 is partnered by Supertemps,
whose one goal, one passion, is to offer the very best recruitment experience
to candidates and clients across the nation.
As the longest-established recruitment agency in North Wales (est. 1980)
Supertemps attributes its success to the quality of the relationship it maintains with the
business community throughout the region.
The Supertemps team look forward to meeting you at the conference!

Afforable Full Day Conference Ticket
Public & Private Sector Trade Stands

Workshops designed with SME's in mind

Networking with local business men and women
Chill Out Rooms for 1-to-1 Meetings

Refreshments served throughout the day including a Hot Buffet Lunch
Please join us for the Supertemps North Wales Autumn Conference 2011 where you will have the opportunity to network throughout the day with businesses from the across North Wales and the surrounding area, browse through the exhibition trade stands featuring both public and private sector representatives as well as the opportunity to attend variety of workshops throughout the day.
We believe you will go away empowered and motivated to make those important changes and modifications to yourselves and your businesses, ready to face 2012 head on!
WORKSHOPS
Two workshops will be running simultaneously every hour throughout the day and
these will be delivered by Free2Network Members and experienced
Coaches, Mentors & Trainers within their chosen professions.
ONCE YOU'VE BOOKED & PAID FOR YOUR TICKET PLEASE

REGISTER ABOVE FOR THE WORKSHOPS YOU'D LIKE TO ATTEND


Rob Popsys WillCanCo - It's all about you!
So why is personal development important? Development of what? How is
it best achieved? And how will you know when you've got it? These are just
a few of the questions we will be considering in this short session. You will
generate and clarify ideas for the personal development you want, the tools
you can use, the help you can get, and the steps you can take to ensure you
benefit from it.

Delia Quigley, D Quigley & Associates - 10 Keys to success
Come to my workshop and learn how to ensure you and your business can
succeed. These are the top ten essential keys to success. If you're thinking
of starting a new business or have just started we'll also highlight the things
that most businesses forget when planning what to do and what to include in
a business plan.

Marina Kogan, Kogans Coaching - Strategic Planning & Business Evaluation
This workshop will help you to assess your strategic planning and look at ways
to move forward - Thinkers versus Doers! Clarifying the nature of business to
improve performance and get us to think ahead towards an exit strategy.
Henry Platten, HR Angels - Health & Safety Tips for Small Busineses
Health and Safety has recently been described as 'stopping lives'!
Dispel the myths about health and safety, and take away some top tips to help you manage
health and safety quickly and effectively in the smaller business

Trish Swinscoe-Brent - Sales Through Language
By attending my workshop you can gain a better understanding of the 5
Step Sales Process, through building the art of rapport, how to frame your
questions, how to link the need to the product, how to deal with and overcome
objections. Read your clients like a book, through eye accessing and language.

Stephen Williams, Horizon Creative Marketing -
www. is being online working for you?
Do you have a Facebook Business Page, LinkedIn profile or a Twitter
account, but think it could be more effective? Then this workshop is for you!
During this workshop we will be looking into social media marketing and
highlighting the benefits it can bring to SME's.

Teresa Carnall, TBC Marketing - Marketing on a shoestring
This workshop is only meant for those that want their business to grow.
You'll come out with a marketing action plan that really works for your
business and be given marketing tips that are simple to implement yet
produce dynamic results.

Sue Miller, VI-VA - Customer Service: The Missing Link
Sue Miller will show you how basic courtesy can be your customer service
strategy; giving you that extra edge... earning you respect and repeat business.

EXHIBITOR LIST

Everything Everywhere (T Mobile & Orange)           Supertemps
Delivery Solutions (DELSOL)        Carbon Zero UK         Free2Network

Halliwell Jones (North Wales) Ltd          Tarmaster Jones Architects
Sage & Co Accountants        Food Technology Centre
Computer Solutions Cymru         Coleg Llandrillo          HR Angels
Fit for Work Service         Go Wales         Chwarae Teg
Local Investment Fund           THE Group          Medic Skills

Tickets
Free2Network Member Conference Ticket - £18
Conference Ticket - £20
For more information please contact Nina Sardar
nina@free2network.co.uk.co.uk or telephone 07836 752136
When & Where
Junction Way
Llandudndo Junction
LL31 9XX Conwy
United Kingdom


Friday, November 25, 2011 from 8:30 AM to 6:00 PM (GMT)
Add to my calendar
Organizer
Description of your organisation