Refund policy
Refunds up to 1 day before event
Eventbrite's fee is nonrefundable.
Supervision for those New to Private Practice: An Essential Element to Setting-up Ethical and Thriving Practice Workshop with Caz Binstead
About this event
In this workshop, we will be looking at the essentials of supervision for the new private practitioner. In order to run both ethical and thriving practice in this niche sector, I will be discussing the importance of having a supervisor who knows the sector well, and is able to assist with all the 'regular' tasks of supervision, as well as those, that are more pertinent to just the private practice setting.
This workshop will appeal to supervisors who may be curious about specialising with new private practitioners; supervisors who already work with private practitioners, students looking to potentially move into private practice, and private practitioners who may be interested to hear what my thoughts are on the private practice supervision space.
This workshop will be recorded and you can use the ticket function to pre-purchase the recording before the event. This will be useful for colleagues who are not able to attend the event live and also for those who attend the event live and want to watch it again.
This workshop will be hosted on the Zoom meeting platform where we will use our camera and microphones to interact with each other as a group.
To support practitioners in this time of extraordinary circumstances we are offering access to this group for a self-select fee.
The self-select fee is a radical inclusion policy to open learning for all colleagues. The guide price for this event is £20.00, however, we appreciate that income varies greatly in different locations and circumstances. Please contribute what you can to help us maintain inclusive professional training.
All the colleagues at ONLINEVENTS and the presenters we collaborate with are committed to working in a manner consistent with the BACP Ethical Framework, which can be accessed on the link below. When registering for this event you are agreeing to be present and interact in a manner that is consistent with this Framework.
https://www.bacp.co.uk/events-and-resources/ethics-and-standards/ethical-framework-for-the-counselling-professions/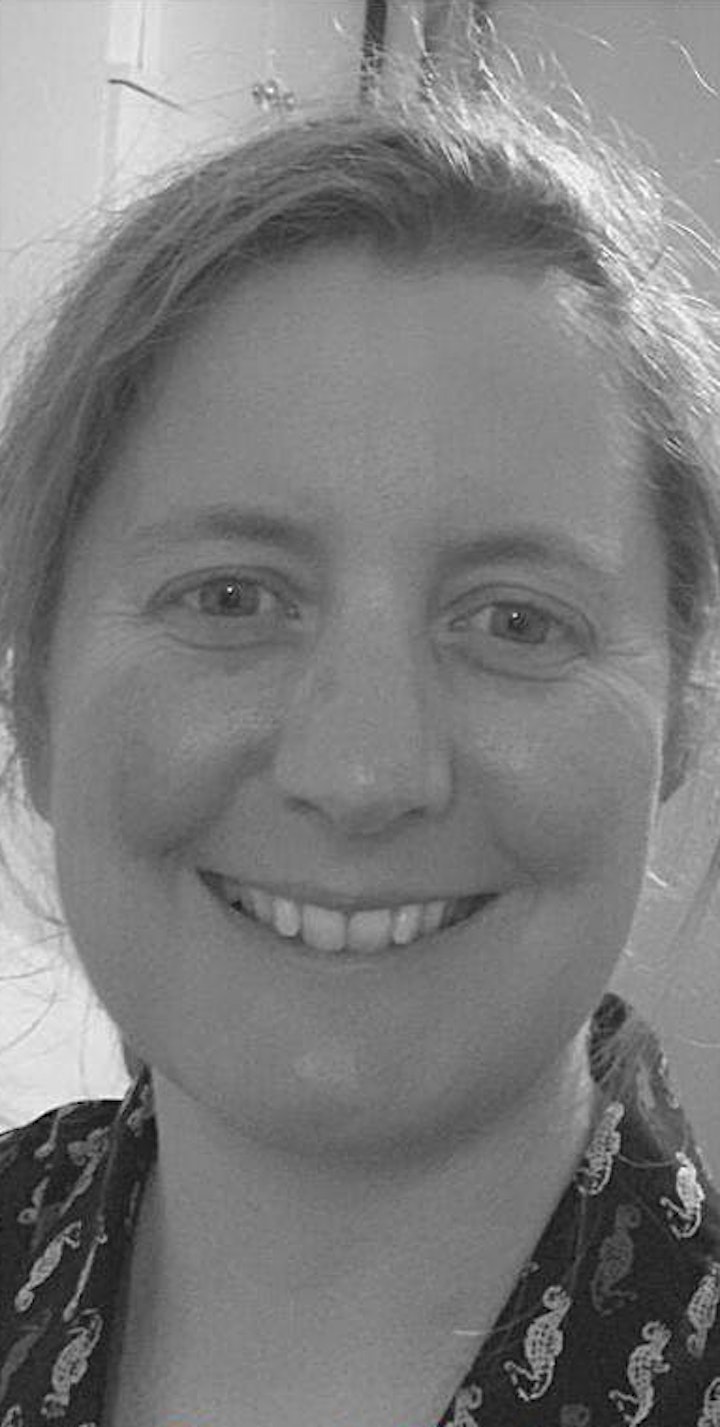 Caz Binstead
Caz is an experienced therapist and supervisor, working full-time in private practice (in the UK). She is co-lead of #TherapistsConnect; the large networking platform, and is founder of it's popular student project #TraineeTalk, and more recently, #TherapistsCreate.
She specialises in the field of private practice, with a special interest in the growth and maintenance of both ethical, and, thriving practice. For #TherapistsConnect (and hosted in partnership with Onlinevents), she was creative lead on the two day conference, 'Private practice 2021 : surviving and thriving in uncertain times', where she also chaired several discussions/debates, and has worked extensively in this area - providing consultation, copywriting services and workshops/training, to hundreds of therapists setting up, and working in private practice. She was instrumental in the creation of the Private practice toolkit, at the British Association for Psychotherapy and Counselling (BACP). She acted as the Private Practice executive divisional lead on the project, and also contributed to a large number of both written and recorded, resources. It was an honour for her to be invited to present at the BACP AGM 2021, in recognition of this extensive work.
Caz believes in working for, and representing, the 'therapist on the ground', and is a relational activist and writer. She has hosted and facilitated, several high profile events for therapists, including, the #TherapistsConnect SCoPEd debates, National Counsellors' Day 2020, PCCS Books Conference, and the last two BACP Student Conferences. She feels passionately about providing safe spaces for all human beings to be seen, included and respected.
Twitter | @cazbinny
Instagram | night_owl_counsellor