Description
DESCRIPTION

*important* - if viewing this page on mobile, Eventbrite currently has an issue where the event description will not expand, please view on desktop or go to the Facebook event page for full details.
Following the success of our EGX Rezzed afterparty with Vice Gaming, our retro gaming, twitter trending, dance-off inducing #superwarehouse gaming party IS BACK!

With over 1000 retro games, all selectable via our meme-tastic twitter wall, the best pre-release and party indie games, all set to the vibiest live music and DJs this side of Dalston: #Superwarehouse is a party like no other.
So grab a ticket, because let's face it, drinking, dancing and gaming just go well together! - (Sorry youngsters this event is 18+)
---
MUSIC & LIVE VISUALS - Not Like That Takeover
Not Like That is a London-based record label and AV club night specialising in electronic internet music and bright, colourful visuals. Technology and creativity are brought together in a fun and open environment to celebrate the broad spectrum of digital art.
Live performances from;
DJs:
Gylzey
Madnap
Slow Shudder
Mitch Wade Cole
VJs & Projections:
L'Aubaine http://www.laubaine.net/
Jack Addis & Mannn Nonnn http://www.mannn.net/blob-village/
Rosie Roche http://www.rosieroche.co.uk/
Mineral Lick http://minerallick.bigcartel.com/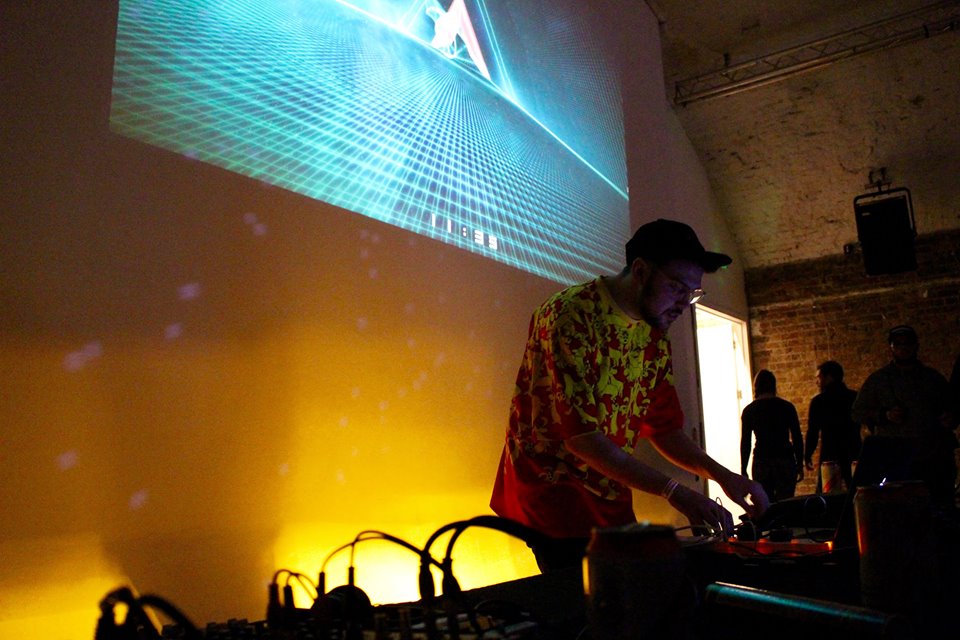 ---
RETRO GAMES
Play anything from our library of 1000+ retro games, we've got consoles spanning 5 decades of gaming history, play on the Atari 2600, Master System, NES, Megadrive/MegaCD, SNES, Saturn, Playstation, N64, Dreamcast, PS2, Gamecube and the Original Xbox
Play an old favortie or try something new, all you need to do is tweet your choice to our Twitter wall and a member of the Joypad Crew will come and load up a some nostaliga!
Get ahead of the curve, you can take a peek at our 'games bible' which lists every game we currently have available HERE

---
INDIE GAMES



Get your hand on something a bit different, we'll be announcing our latest indie game lineup over the coming weeks...
MultiBowl - A "collage" of hundreds of classic two-player games, thrown together in quick succession in a reflex-heavy sequence reminiscent of WarioWare, Inc. Brought to you by Foddy, who is best known as the creator of the infamous QWOP (2008), and game maker AP Thomson, MultiBowl is the ultimate 2-player competition, one that will garner the same nostalgic feelings evoked by many games of the 80s and 90s … by being them.
Tokyo 42 - The lovechild of Syndicate and Grand Theft Auto 1. Set in a future Tokyo, the game will see you become an assassin and uncover a dark conspiracy that will affect everyone. With open-world single player and competitive multiplayer, you will buy and use a host of weapons and tools to approach the challenges of this beautiful isometric world. Also there are cats.
Voltaic - A top-down multiplayer shooter that requires quick reactions and constant movement.Four players take to the neon-lit arena, where they battle to secure the sphere, or fight to the death.Projectiles bounce off surfaces, destroying enemy players upon impact. Move around the map to reload and remember: watch out for those rebounds!
...Plus returning #SuperWarehouse classics;
Vectagon - Vectagon is a procedurally generated arcade survival racer inspired by the likes of F-Zero, Rez and Dyad; which plays like a 3D Super Hexagon.
Turnover - A local multiplayer game for four players that's intended to be played top down. Each player has a different direction of gravity and plays the game facing that direction. The four players compete against stealing the ball and holding on to it till their timer reaches zero. The first player's timer to reach zero wins.