Description
---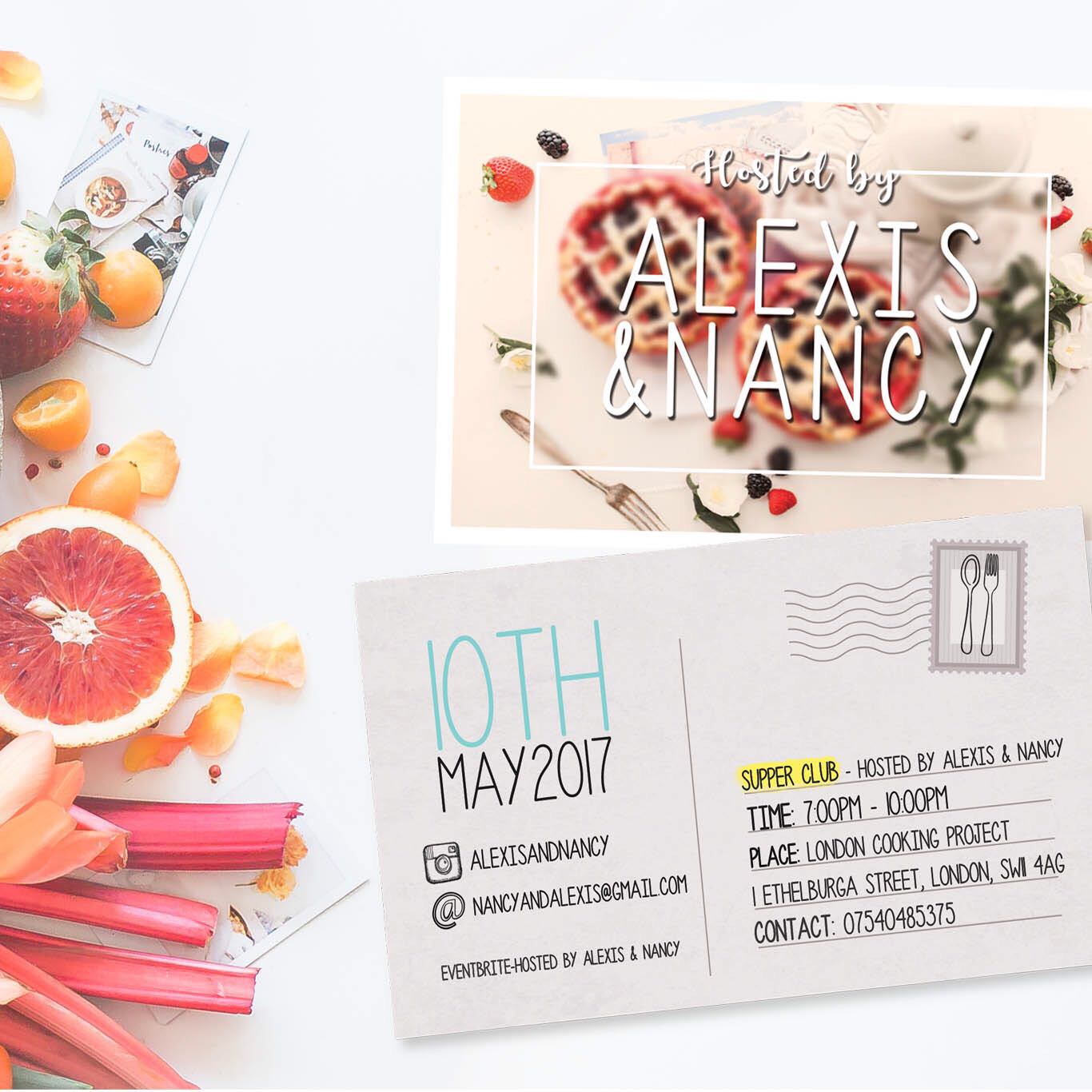 Alexis and Nancy, two food enthusiasts would like to invite you to their Supper Club on the 10th May 2017.
Alexis and Nancy share a passion for creative home cooking which stems from a genuine love for good food inspired by their travels around the world.
On the night, expect delectable plates with a mixture of mouth-watering flavours using fair trade and organic ingredients.
Guests will be served a 4 course set menu with an option of wines to compliment your meal in a relaxed atmosphere at theLondon cooking project to network and of course socialise with Alexis & Nancy.
To see more of Alexis and Nancy' culinary skills in action follow us on social media!
Instagram:
---
Menu


1st
Soup
Aromatic spiced and roast butternut & sweet potato soup


2nd
Grill
Grilled spicy tiger prawns on a bed of mango salsa
Vegetarian option
Grilled avocado served with a tropical salad


3rd
Roast
Stuffed rack of lamb with yam & roast garlic puree
To share:
Sautéed leek & wild kale
Vegetarian option
Stuffed aubergine with yam & roast garlic puree


4th
Chilled
Baileys cheesecake, milk chocolate ganache & dark berries.