Description
"The table is a meeting place, a gathering ground, the source of sustenance and nourishment, festivity, safety, and satisfaction."

The first in Walmer Yard and Natoora's Supper Club series, this evening will centre around a shared meal in the architectural setting of Walmer Yard, with conversations around domesticity and seasonality in the home.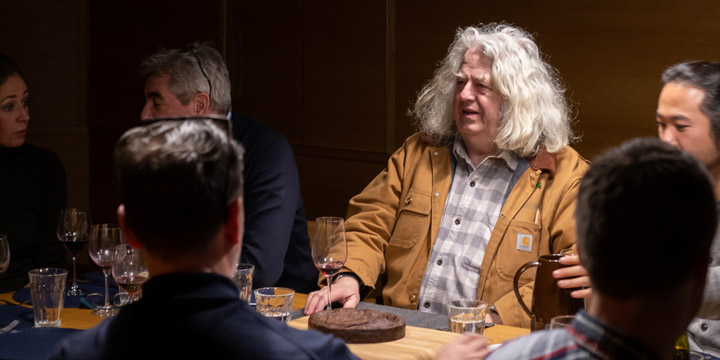 ON HOME will explore contemporary domesticity and how technology is accelerating our domestic behaviours. In a world where how we consume food is changing, where kitchens are becoming smaller and the range of fruits & vegetables available has narrowed to meet our fast, unrelenting domestic habits, this slow dinner will open up conversations about how we can reconnect with a natural rhythm in the home.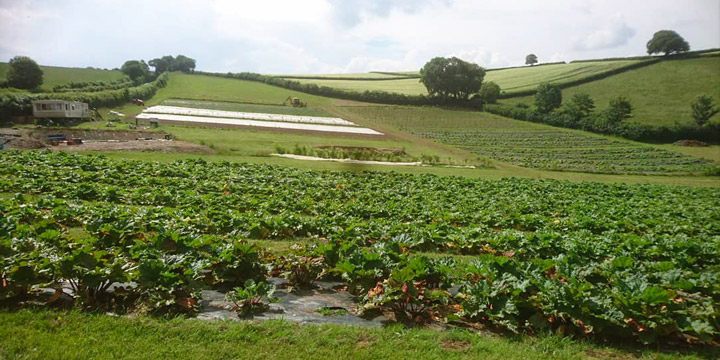 Seasonality, like domestic life, unfolds daily. Slow down and let Natoora's growers guide you from the intensity of end of season winter produce to the delicate flavours of new spring growth. This shared meal captures the incredible flavour combinations that a slower approach to seasonality brings.
Join us for an evening of slow food and conversation.
---
The Menu
Each of the courses will capture the incredible flavour combinations that a slower approach to seasonality brings.
Starting with Late - mammole artichokes, forced Yorkshire rhubarb, Sicilian blood oranges, then moving towards Peak season Scottish wild garlic, winter tomatoes and ending with Early Campanian peas and the first outdoor Cornish rhubarb.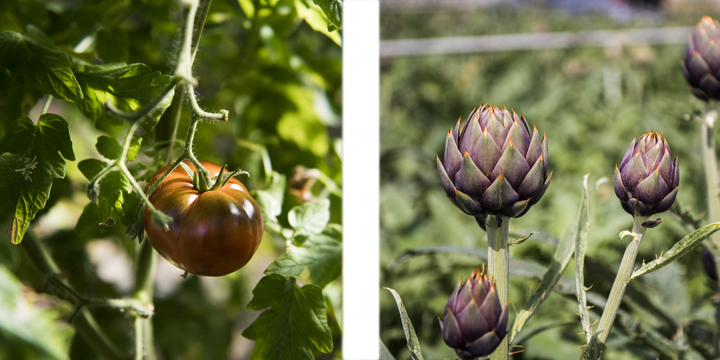 ---
Guests
Hosted by Natoora's British Sourcing Expert Paddy Plunkett and Keeper of Walmer Yard Laura Mark, guests will be joined by speakers who will add to the lively conversation with their wealth of knowledge on both architecture and seasonality.
Oli Baker
Oli Baker is Natoora's outdoor rhubarb grower at Mora Farm in Cornwall. Oli supplies Natoora with soft fruit, outdoor rhubarb and root vegetables through Good Earth Growers, their organic growing project in Cornwall. Inspired by the no till, no pesticide philosophy of Japanese farmer Masanobu Fukuoka, Oli treats his quarter-acre fields as small gardens - letting biodiversity flourish and nurturing the soil for the future. Oli's incredible fruit and vegetables prove that growers can produce at a higher volume without the need to sacrifice sustainability, flavour or craftsmanship.