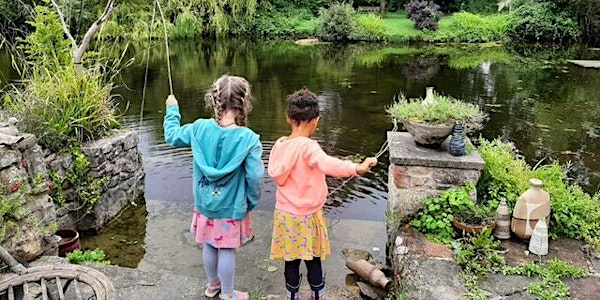 Supporting children in the face of ecological crisis - with Jo McAndrews
Event Information
Location
Flo's - The Place in the Park
Rymers Lane
OXFORD
OX4 3JZ
United Kingdom
Description
Primary and Early Years Educator training
- Supporting children in the face of ecological crises
Jo McAndrews
This course is forprimary school staff and early years colleagues who are concerned about how best to support the children they work with in the face of the current ecological crisis. As this situation becomes more widely discussed and reported in the media, many adults are working on how best to protect and prepare children for a very uncertain future. Those of us who work with young children are wondering what knowledge and skills we need to develop to face this unprecedented time.
The day will be engaging and experiential. We will explore practical down to earth tools based on contemporary models of neuroscience research, attachment, child development and deep ecology.
In this course, participants will learn about and experience:
The neurobiology of stress regulation and its role in behaviour management
The function and importance of growing connected relationships with children
Building resilience now and for the future
Growing confidence in outdoor nature based education
Developing emotional capacity to meet the ecological situation.
Current models of thinking to support a practical approach to working with children
There will also be an opportunity to try out one or two of the practices in Annie Davy's new book "A Sense of Place - mindful practices outdoors" published by Bloomsbury 2019
Jo McAndrews trained as an Integrative Arts psychotherapist and has been running workshops and courses for the last 30 years on education, child development, community and social justice, trauma and bereavement.
Her style is warm and inclusive, creating a safe and friendly environment to explore difficult subjects. She is working more and more in the field of community resilience in the face of climate change with a particular urgency about the needs of children and young people for good adult support.
Annie Davy is very much looking forward to joining the course as a participant and host and bringing some experiential activities outdoors.
Date and time
Location
Flo's - The Place in the Park
Rymers Lane
OXFORD
OX4 3JZ
United Kingdom
Refund policy