About this Event
There is no doubt that right now, many of you are having to face into some major fears and anxieties as you ready yourself to tackle one of the greatest challenges of our lifetime: caring for those with COVID-19, caring for those who are worried about contracting the virus AND trying to care for yourself.
Here at EmotiHealth, we are deeply aware of the emotional challenges you are going to face over the coming weeks and months, so we felt compelled to offer what we can to try and help our precious healthcare workers emotionally cope during this crisis, using methods we understand to be helpful.
Fear is normal and healthy right now, there is a menacing threat to our health, which we are struggling as a society to contain. Fear triggers your nervous system to respond, to either fight, flight or freeze. We need this systems to keep us safe. However, when this system is constantly turned on and we don't get a break, our immune system suffers and we are less resilient to infection.
This webinar will focus on these concepts, building your understanding of how to face into fear effectively; honouring your own wellbeing as well as caring for others.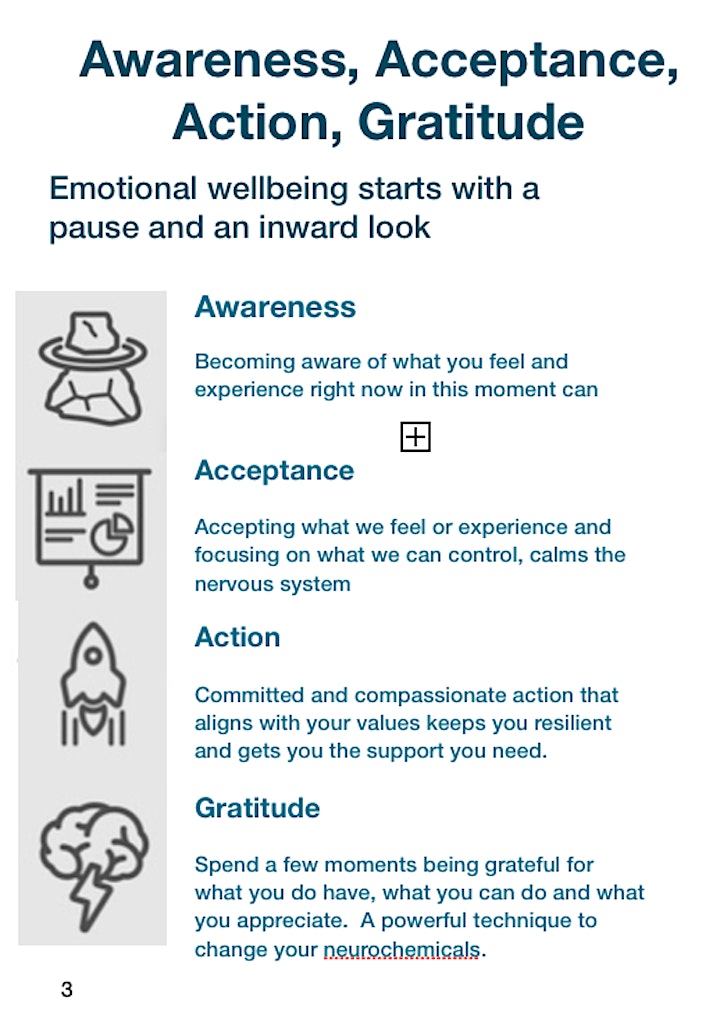 Becoming aware of what you notice inside of your body & mind is the first step in supporting your wellbeing and in boosting your immunity. If you are not aware of what is happening inside, you can't switch off your fight, flight, freeze system.
In addition to being aware, accepting some immovable and likely realities will strengthen your emotional capacity and keep you grounded. The third aspect - taking action - can be hard to be assertive about after a long day. But just as an active position is what you need to care for others, it is also what you need to care for you. We will share 10 second -5 minute hacks that can make all the difference in your day.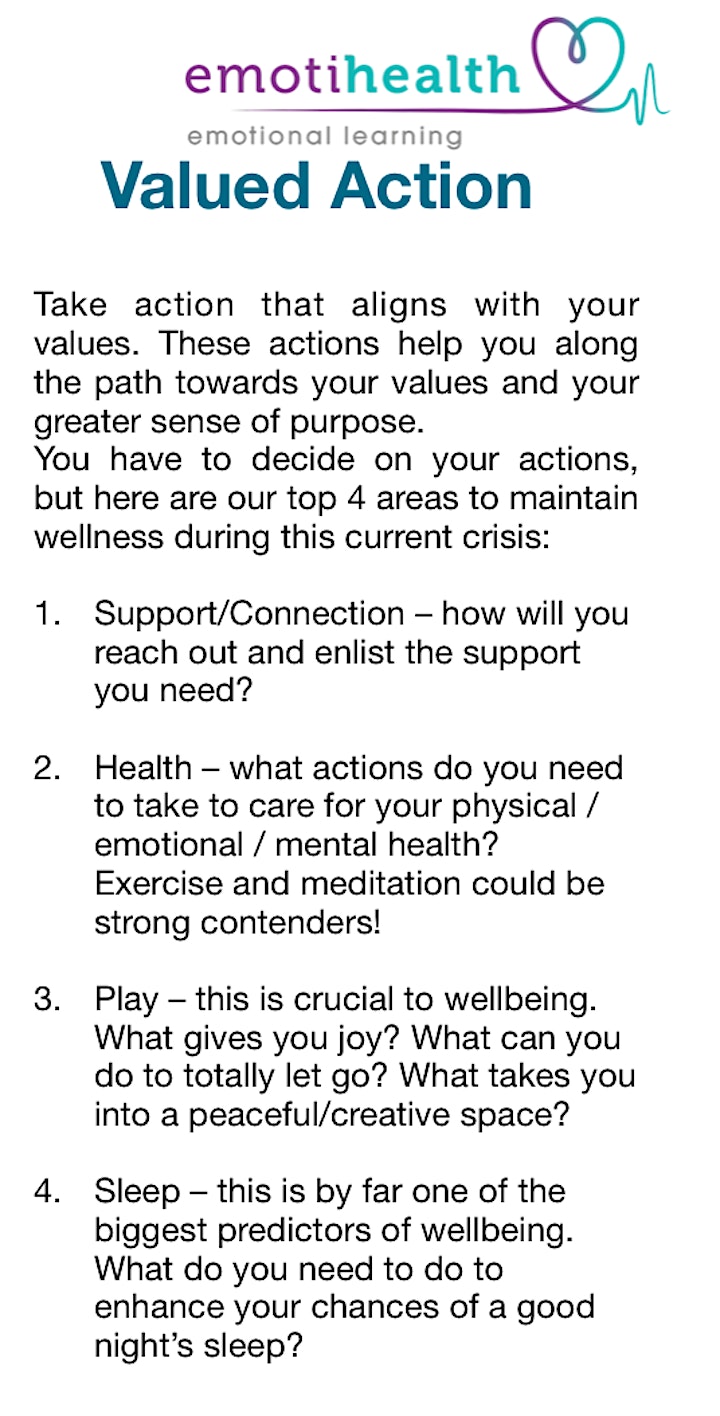 Finally we focus on gratitude. A tough one in the midst of a tsunami. But one that will help all the same.
It's an interactive webinar and we will take and respond thoughtfully to questions. We will create an emotionally present environment for the complex feelings about these trying times.
Please join us.