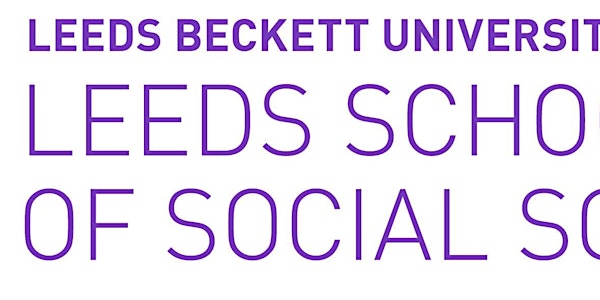 Supporting Mental Health of Autistic Adults at Work Showcase Event
What is the evidence for supported employment as a mental health intervention for autistic adults?
About this event
Autistic employees often struggle with workplace socialising and office environments, despite supported employment being recommended as a psychosocial intervention. However, can supported employment work as a mental health intervention for autistic adults?
Come along to our showcase event where Leeds School of Social Sciences will share the findings from our recent Wellcome Trust funded ESTEEM project.
You will hear from academics and autistic colleagues, as well as visualise our findings in an online artwork display.
Our guest speaker, Jamie Knight (plus lion), will share some of his learnings from ten years of employment with the BBC.
Hosted by project team Dr Lisa Harkry, Dr Trish Holch & Dr Suzie Wang
Research session
13:00 – 13:20: Welcome and Introductions
13:20 – 14:10: Wellcome Trust project overview: scoping review, environmental scan, existing dataset analyses and practitioner-informed interviews.
14:10 – 14:25: Q & A
14:25 – 14:35: Reflective break
Success story
14:35 – 15:15 :'Finding my Niche: Autism, Employment and Me' (Jamie Knight). Employment is a complex challenge for many autistic people. In this short talk, Jamie shares some of the lenses he's learnt from ten years of employment with the BBC and beyond. This talk provides practical advice on supporting autistic employees to thrive.
15:15 – 15:30: Q & A
15:30 – 15:40: Reflective break
Practical session
15:40 – 16:15: Recommendations from our lived experience advisors + applications for future practice and research (including commissioned artwork by Tim Stringer).
16:15 – 16:30: Final Q & A and finish
Microsoft Teams meeting
Join on your computer or mobile app
https://teams.microsoft.com/l/meetup-join/19%3ameeting_YTFhM2QxNmItN2M2NC00OTI2LWE4NzItY2MyNzgzN2U4NzZh%40thread.v2/0?context=%7b%22Tid%22%3a%22d79a8112-4fbe-417a-a112-cd0fb490d85c%22%2c%22Oid%22%3a%220d408f9a-b9f4-40ad-9130-043f16bb9265%22%7d
Learn more | Meeting options
#ESTEEMshowcase