Description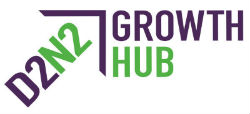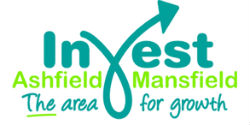 This event is supported by the 2014-2020 European Social Fund and is hosted by the D2N2 Growth Hub in partnership with Ashfield and Mansfield Regeneration Service.



"A strong economy begins with a strong well-educated workforce." Bill Owens
We all know that behind any successful business is its workforce. Investing in your workforce, whether through training, recruitment or management development, reaps rewards for your business and for the local economy.
There are now a number of programmes available to help local employers develop the skills of their workforce, find new talent, and have funding support to enable your business and your workforce to grow.
Who should attend?
This event is open to all SMEs in Derbyshire and Nottinghamshire who need advice, information and guidance on the latest available funding and support initatives for recruitment and workforce development.
Agenda
8.00 am - Registration, Refreshments and Networking
8.30 am – Welcome – Cllr Dave Saunders, Portfolio Holder for Regeneration, Mansfield District Council
8.40 am – Richard Kirkland, D2N2 LEP – helping businesses to thrive and grow – an overview of the programmes
9:00 am – Apprenticeship Ambassador, Dan Miller, Young Professionals – Trailblazer Apprenticeships – putting employers in the driving seat
9:20 am – Employ Local - DBC Training. Funded advertising, recruitment, selection, training and up to £4,000 available in financial incentives
9:40 am – Step Forward - CT Skills. Funded tailored support for businesses looking to recruit young people into the workforce
10:00 am – Skills Local - Learndirect - Funded support to drive business growth through workforce development
10:20 am – Closing comments, market place and networking