Supporting Schools for the Lionheart Challenge

Wednesday, 11 July 2018 from 11:00 to 13:00 (BST)
Event Details
WANDSWORTH CHAMBER BUSINESS LIONHEARTS:
TAKING UP THE BATON IN SUPPORT OF LOCAL YOUNG PEOPLE
'Adopt a School'
FOR THE LIONHEART CHALLENGE
Businesses are invited to attend St John Bosco College from 11AM till 1PM to see the LionHeart Challenge in operation, to ask questions and to find out more about how they can become involved.
So What Is The LionHeart Challenge?
The LionHeart Challenge, is a hands-on, demanding, exciting entrepreneurial business experience for Pupils aged 14-16. Pupils are tasked to Build a Team out with their normal friendship or form groups and develop a viable commercial ideas for an achievable Product or Project. In the process they will compile a detailed Marketing Plan; a Financial Plan, and then present their completed Business Proposal, including artistic visualization of their key concept, to a Panel of Industry Judges - all in the in the space of 1 single day within the School Main Hall. This opportunity is provided to the Whole Year Group, not just a chosen few. Teams are broken into 10 to 20 Teams of 10 Pupils each. The Challenge starts at 9AM and finishes with the judging at 4PM.
In discussions with Wandsworth Chamber, Clare McDonald, MD of LionHeart, said "The appeal of this model, is that the sponsoring Business is directly benefiting its own local children, grandchildren, nieces and nephews, many of whom may be receiving little or no grounding in Business and Enterprise due to real budget pressures within schools, a consequence of which, is that local industry and commerce are experiencing School leavers coming out of school who unsurprisingly, are simply not 'Job Ready'. Commendably, and because of the situation, Local Business in many areas, are stepping forward and taking up the Baton".
Great Outputs - Community Action Projects Businesses Can Continue To Develop
"One of the main programme formats provided by LionHeart, focuses on delivery by Pupils of a 'Community Action Project' which combines a full blown 'Entrepreneurial Business Challenge' with the output of a 'Legacy Project' benefiting specific target groups living within the Local Community including the Homeless, Disabled, Foster children, the Elderly and many other groups of Residents within the Borough. It's a clear case of 'Good Citizenship' sitting right alongside 'Enterprise and Business'! A win-win scenario for the everyone – Pupils, Schools, Local Business and the wider Community!"
What's in it for a School and its Pupils?
The core aim of any School is to show its Pupils how to 'Apply the Curriculum in life beyond the classroom'. The School is not just centred on exam passes, and its focus through LionHeart brings together cohesively, all the disciplines taught in the School, giving these meaningful direction and meaningful outcomes in terms of getting Pupils "Job Ready". In short, LionHeart delivers tangible, practical 'enrichment' to the established School Curriculum.
The programme brings together Maths, English, Science, Technology, Citizenship, and more more subjects, and also provides a platform for the 'softer business skills' of Innovation and Creativity.
It shows Pupils at School, that in order to be successful in business, a Firm, has to adopt "A Willingness to Risk and a Willingness to Dare", an attitude of mind, not readily taught in School. Finally, Pupil
Teams will present and communicate, their completed Business Plan to a Panel of Business Judges in front of the whole year group, senior teaching staff and invited guests.
In summary - Participation in LionHeart generates Confidence, Ambition and a Practical Workplace Understanding in Pupils of all backgrounds!
What's In It For The Community?
During the Challenge, the outputs from the students are delivered in the form of practical, doable 'Community Action Projects. These range in number from 15-20 Projects per School and reach out to the demographic of the surrounding Local Community i.e. Elderly, Homeless, those with mental health issues, immigrants, single parents, foster children, the young, unemployed etc., some communities are very diverse and have many groups living and working within their boundaries.
The programme spotlights these groups to Young People, engaging a positive interaction and social cohesion between young people and their own local community.  A sense of belonging for all.
What's In It For A Business?
It showcases the Business Sponsor as a caring and concerned key contributor to their Local community.
A Business Sponsor would be proactively contributing, by reaching out to School Pupils,  preparing them for entry in to the Work Force by providing them with a practical means of honing the very skills that they will need to help them to become 'Job Ready.'
A positive and constructive methodology of identifying commercial flair in Young Peopleparticipating 'live' at the Challenge i.e. Awards & Rewards for Winning Teams could be to undertake work placements, apprenticeships, or job shadowing with a Sponsoring Business.
Taking part provides CPD opportunities for a Sponsoring Business workforce, to participate in an exciting Teambuilding experience for them, as they take on the role of Judges and Advisers at the event (as it hones employees mentoring, teamw orking and communication skills, by sharing their professional expertise to create enthusiasm in encouraging young people to enter industry and commerce).
There are substantial promotional and PR opportunities to showcase a Business sponsoring a Local School, re its direct outreach in supporting the emerging Local Workforce of tomorrow
This action by a Business Sponsor, shows their clear contribution to the economic development and sustainability of the local area,improving the quality of life and opportunities for local young people, families and wider communities, locally, regionally and nationally.
 In summary, the LionHeart Challenge allows all types of businesses to explore the extent of where their Corporate Social Responsibility lies and to embrace this opportunity which has great potential to help local communities and develop staff members at the same time.
What Do I Do Next?
Click on the link above to RSVP your place at St John Bosco College on the 11th July.
Where Do I Find Out More Information About The Wandsworth LionHeart Challenge?
Email us at: enquiries@wandsworthchamber.org  to request further information about the possibility of taking part at Wandsworth Chamber's 'Adopt a School' LionHeart Programme.
---
LIONHEART CHALLENGE SUPPORTERS

This Wandsworth LionHeart Challenge initiative is supported by Wandsworth Careers Cluster, South Thames College, Roehampton University, Wandsworth Council and Wandsworth Chamber of Commerce

---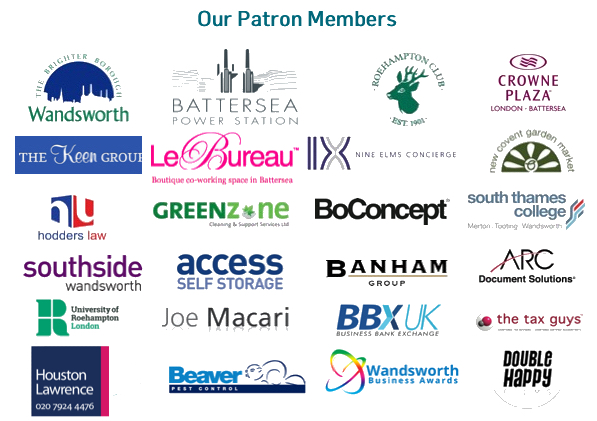 When & Where

St John Bosco College
Parkham Street
SW11 3DQ Battersea
United Kingdom


Wednesday, 11 July 2018 from 11:00 to 13:00 (BST)
Add to my calendar
Organiser
Wandsworth Chamber of Commerce is a network of local business people who come together to further business interests in the borough.