Showcasing 3 EU funded projects that support the building industry in implementation of NZEB standards.
About this event
The LIT Development Unit is leading and participating in EU funded projects that are aimed at supporting the building industry in the areas of implementation of NZEB standards, Building Energy Retrofits and the roll-out of large numbers of high quality heat pump installations.
This event will present 3 of these projects: BUSLeague, Superhomes2030 and HP4All and provide opportunities for industry practitioners and members of the public to take part in discussions on increasing knowledge of retrofit through building merchants, innovative technologies for use in retrofit and the implementation of the new NSAI heat pump code of practice & SR50-4.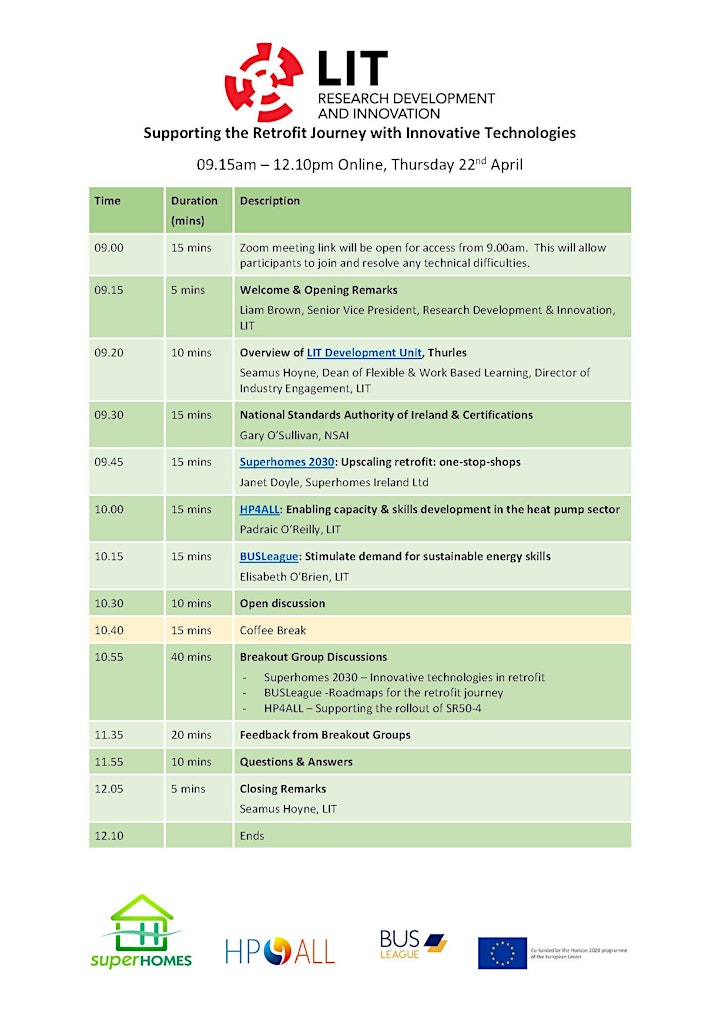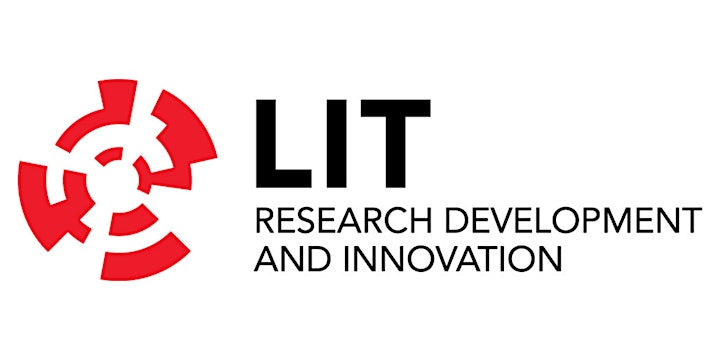 Organiser of Supporting the Retrofit Journey
Limerick Institute of Technology (LIT) is an institution of higher education in Limerick, Ireland and is one of 14 member institutions of the Technological Higher Education Association (THEA). The Institute has campuses in Limerick city, one in both Thurles and Clonmel in County Tipperary and a regional learning centre in Ennis, County Clare.

The Development Team within LIT's Research Development & Innovation department implements a wide range of projects in partnership with academic institutes, professional organisations, local and central government, representative organisations, industry and commercial bodies. Critical areas of focus for the Development Team include Social Enterprise, Sustainable Energy and Rural Development. The work carried out within the Development Unit is extensive and diverse including the facilitation of research and non-research development, participation in EU funded projects, consultancy activities in public and private sectors, and working closely with academic staff and experts across the fields of expertise within the Institute.

The Unit is dedicated to implementing LITs vision of supporting individuals, companies and industries in the Mid-West to achieve social, economic and environmental changes through applying its expertise in a collaborative manner. Our team are particularly focused on working with people to solve real problems and challenges.  ​​​​​​
For more about us and our projects please see http://www.lit.ie/RDI/Development/default.aspx