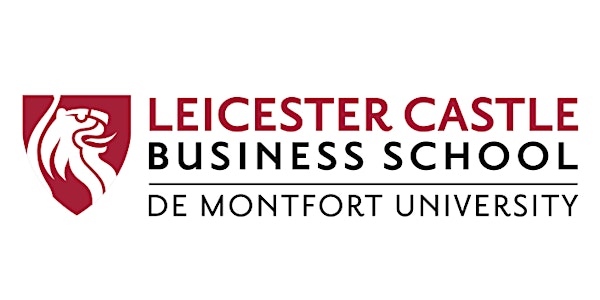 Supporting workplace innovation in the East Midlands
The workshop explores the role and potential of the business support infrastructure for supporting 'workplace innovation'
About this event
The Faculty of Business and Law invites you to attend a workshop jointly hosted by People, Organisations and Work Institute (POWI ) and Centre for Enterprise and Innovation (CEI)
Supporting workplace innovation in the East Midlands: opportunities and challenges
Workshop Rationale and Aims
How to support organisations aiming to innovate for improved productivity and a better quality of working life remains a key question as agents in local economies grapple with the post-pandemic recovery. In the UK, the business support infrastructure for 'workplace innovation' is patchy, while the concept itself is unevenly understood.
The aim of the workshop is to explore the role and potential of the business support infrastructure for supporting 'workplace innovation' and 'better skills utilisation' in the East Midlands and within the Midlands Engine pan-regional context. The potential contribution of Further Education (FE) colleges and Higher Education Institutions (HEIs) in this 'space' are an important part of this discussion. The workshop seeks to bring together academic experts in the field and local stakeholders, including regional Chamber of Commerce, FE colleges and HEIs, Local Authorities and Local Enterprise Partnerships (LEPs).
The workshop is part of a developing strand of activity around the research theme of inclusive growth within the Faculty of Business and Law, which complements De Montfort University's five thematic areas and new university-wide research institutes as outlined in its Research Transformation Programme.
Who should attend?
The workshop aims to engage researchers, policymakers, business leaders and professional advisers and specialists in regional development, innovation, businesses and support organisations.
Specifically, the workshop is designed to explore:
• What is 'workplace innovation' and why is it important?
• How to support organisations for workplace innovation, especially SMEs?
• What are the connections between organisational leadership, workplace innovation, workplace learning and better skills utilisation?
• What do we know from existing research and international 'good practice' about 'what works' and what some of the challenges might be? E.g. what is the role of the 'innovation ecosystem'? Is 'social innovation' integral or distinct?
• How can current research and practice move forward or 'catch up' in the context of the East Midland's economy where problems with innovation and R&D investment have been noted?
Schedule
10.00 - Welcome and Introduction
Professor Jonathan Payne (Director, POWI)
10.15 - Workplace Innovation: From concept to practice
Professor Peter Totterdill (Founding Director of Workplace Innovation Europe CLG)
10.40 - Q&A
11.00 - Break
11.15 - Workplace Innovation - why it matters
Professor Emeritus Ewart Keep (Centre for Skills, Knowledge and Organisational Performance, University of Oxford)
11.40 - Q&A
12.00 - Lunch break
13.00 - Promoting workplace innovation in Finland: what, why and how?
Professor Tuomo Alasoini (Finnish Institute of Occupational Health, Workplace innovation and development, Transformation of work, Future of Working life)
13.25 - Q&A
13.45 - Break
14.00 - Supporting mutual gains workplace innovation in policy and practice: lessons from 'Innovating works … improving work and workplaces'
Professor Patricia Findlay (Director of the Scottish Centre for Employment Research, University of Strathclyde)
14.25 - Q&A
14.45 - Break out groups: Supporting workplace innovation in the East Midlands – opportunities and challenges
Questions
1. How important is workplace innovation for the East Midlands, and why?2. Are there any examples of good practice locally that can be built on? E.g. sectors, clusters, places? Trans-regional activity?3. What would you say are the main opportunities and challenges going forwards?
15.15 - Group feedback
15.30 - Key takeaways from the workshop
Chaired by Dr Peter Butler (Deputy Director, POWI), with a summing up from Prof Jonathan Payne (Director, POWI) and Dr Gary Chapman (CEI)
15.45 - Next steps
15. 50 - Close