Refund policy
Contact the organiser to request a refund.
Eventbrite's fee is nonrefundable.
Supporting your child with anxiety during a pandemic . An online (closed group) workshop for parents.
About this event
THIS EVENT IS SOLD OUT BUT CLICK HERE FOR ANOTHER DATE IN DECEMBER .
Does your child worry or show symptoms of anxiety around…
-school - friendships - illness/health
-separation - phobias - germs/contamination
-sleep - the world around them
This is a rare opportunity to meet in a small (online) workshop with two highly experienced Clinical Psychologists who will present tried and tested ways of helping your child with anxiety. There will also be substantial time dedicated to Q & A so that if you have a specific question you will have a chance to consult with Wendy and Victoria directly.
The workshop will provide a safe and confidential space where you can join anonymously if you prefer. We will help you to:
Build emotional resilience and confidence in your child/ren
Help your child to stop avoiding anxiety provoking situations
Improve the quality of your relationship with your child
Reduce family stress and improve the atmosphere of the home
We have limited spaces per workshop. Book now to secure your place! Places will be offered on a first come first serve basis.
"Wendy & Victoria helped me (and my daughter) considerably. They are both warm, energetic and really experienced. They have so much information at their fingertips. Not only that, they always brought out the humour in parenting." ………………………………………………………………………………………………….Previous attendee
Introductory offer!!! Only £20
Dr. Wendy Isenwater & Dr Victoria Mattison are two highly experienced Consultant Clinical Psychologists with over 45 years of experience between them. They have been delivering evidence-based parent training, therapy and consultation in NHS services, schools, the police, media, CPS and recruitment. They have worked together for many years. Vicky manages a service in Camden and Wendy has her own independent practice. Both were heads of Child Psychology in award winning NHS Child Mental Health Services.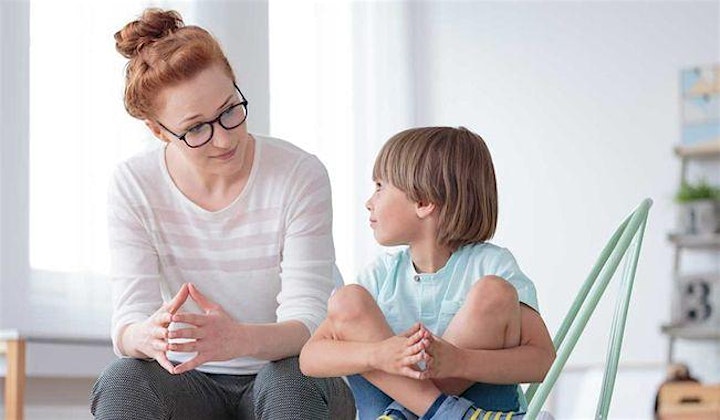 Cancellations:
Full refund for cancellations made 2 weeks before the scheduled start of the event or, if the participant chooses, any payments made may be credited towards future sessions. For cancellations made less than 14 days to go before the event, no refunds are available and any money paid will not be available as a credit.
Confidentiality:
Everyone who participates in the online workshop must agree to:
• Respect everyone's right (including yourself) to share or
not, during the workshop.
• Keep all discussions and disclosures in the session confidential
• Not to refer to another person's contributions in the workshop
in any other setting unless they invite or give permission for you
to do.
• Raise any concerns with the facilitator/s as the need arises.