Description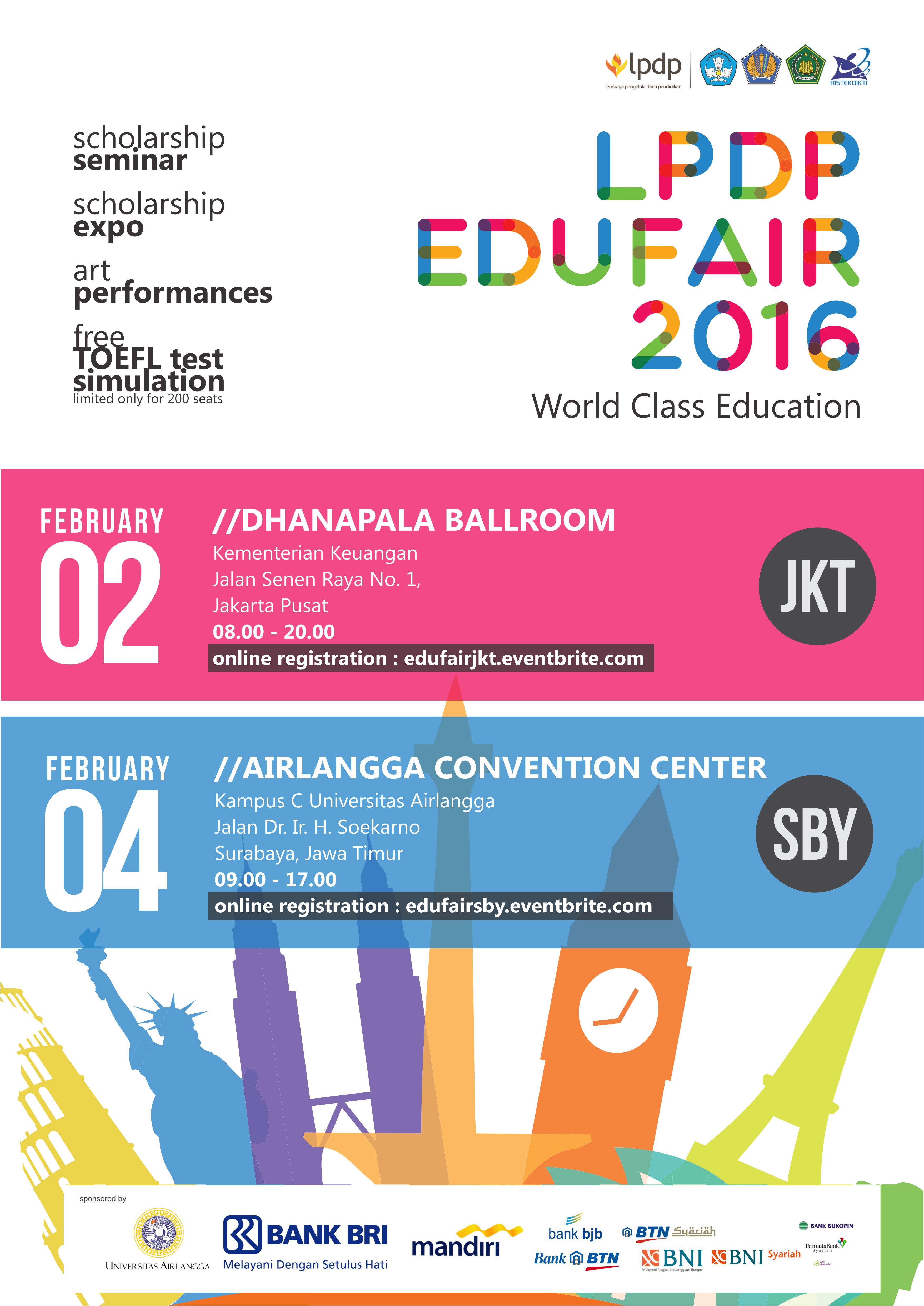 Commemorating the fourth Anniversary of LPDP, we are delighted to invite you to participate in "LPDP EduFair 2016" which will be held in Jakarta (February, 2nd 2016) and Surabaya (February, 4th 2016). For this event, we are targeting 60 exhibitors to participate and 8,000 scholarships hunters to come and have an intense consultation with the delegation of our university partners.
LPDP EduFair 2016 aims to enhance visitors' awareness regarding:
University profile, strength, admission process, and relevant information.
Choices of recommended university destination around the globe.
LPDP scholarships program in 2016 and some good news from 2015.
LPDP awardee's story and their tips to successfully accomplished their study.
LPDP commitment to work together to become a world class organization.