Description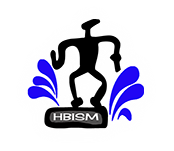 Huntington Beach International Surfing Museum presents a Surf City tradition:
19th Annual Surf City Splash
Share the Spirit in 2019!!
Dash into the Pacific Ocean with your community and start your year with a SPLASH
9:00 am - 11:00 am
Registration, Pancake Breakfast & Costume Contest
11:00 am
Pancake Breakfast ends, and all those making a SPLASH head to the Shore.
Introduction of Special Guests & Recognition of:
Best PJ's Costume
Best "New Year" Costume
Best Team Costume
Best Sea Creature Costume
Youngest Participant
Oldest Participant
Participant traveling the furthest
12:00 pm HIGH NOON, all SURF CITY SPLASHERS dash through the Sponsors' Banner for a dip in the Pacific.
Artist & Vendor fair: Shopping on Pier Plaza all day.
Cost: $25
No wetsuits (that's just lame)!
Includes a Pancake Breakfast, a Certificate of Success OR Sanity (your choice) and a one year membership to the International Surfing Museum!
All proceeds benefit the International Surfing Museum
Museum membership includes: Free Admission to the museum, 10% off all purchases in our gift shop for 1 year, e-Newsletter, Special members only events and activities.
HBISM is a 501C3 non profit #33-02575732