Description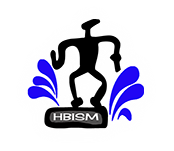 Huntington Beach International Surfing Museum presents a Surf City tradition:
19th Annual Surf City Splash
Share the Spirit in 2019!!
Rescheduled from New Years day!
Dash into the Pacific Ocean with your community and celebrate our first annual Wavehog day with a SPLASH
We don't have too many Ground Hogs, but we do have/and still love our Wave Hogs in Surf City USA!
9:00 am - 11:00 am
Registration, Pancake Breakfast & Costume Contest
At 11:00am the costume contest begins!
- Come as your favorite WAVEHOG!
- Best Team Costume.
- Best Grom Team Contest.
- Oldest in costume.
- Youngest in costume.
- Person in costume who came the farthest.
- Best Surf City Marathoner Costume.
- Best 2019 New Years Costume.
Our judges include our Surf City Mayor, and our City Council members, and a few others! Our HB Queen and her Court will be also judging and handing out the WAVEHOG DAY trophies!
Pancake Breakfast ends, and all those making a SPLASH head to the Shore.
12:00 pm HIGH NOON, all SURF CITY SPLASHERS dash through the Sponsors' Banner for a dip in the Pacific.
Artist & Vendor fair: Shopping on Pier Plaza all day.
Cost: $25
No wetsuits (that's just lame)!
Includes a Pancake Breakfast, a Certificate of Success OR Sanity (your choice) and a one year membership to the International Surfing Museum!
All proceeds benefit the International Surfing Museum
Museum membership includes: Free Admission to the museum, 10% off all purchases in our gift shop for 1 year, e-Newsletter, Special members only events and activities.
HBISM is a 501C3 non profit #33-02575732