Surfing Medicine International - Drowning: surfers as bystander rescuers
Join us and learn more about the concepts in drowning and role of surfers as bystander rescuers in drowning incidents
About this event
Join Surfing Medicine International for a series of online webinars where we will discuss different topics around surfing and medicine. Think health, safety and environmental issues.
Drowning
Ingvar Berg
Ingvar is an emergency physician with ample experience in the drowning field, both as an MD and a researcher.
Surfing Medicine International
Surfing Medicine International is at heart a certified medical association powered by a passionate and truly global network from every aspect of life. We envision every surfer as an ambassador for health and environment. We believe in connecting great people. Being part of the scientific communities, we share our knowledge and experiences to inform and educate coastal communities "Keeping the surfer healthy and safe".
The SMI´s network research and the collective experience of the biggest scientific community in surfing and the foundation for our consultancy activities in marine and sports health, product development and placement.
Evolving together
Surfing Medicine International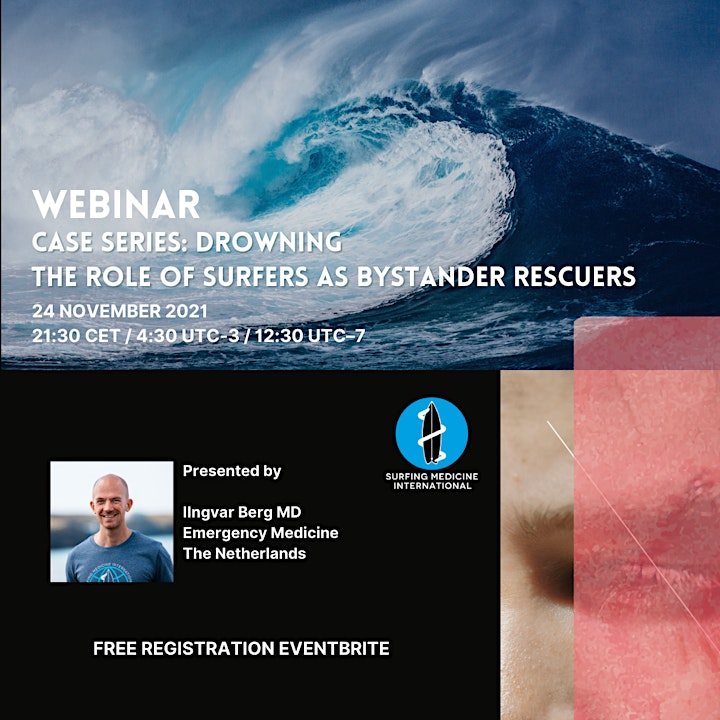 Organiser of Surfing Medicine International - Drowning: surfers as bystander rescuers