Description
We are proud to introduce the inaugural St George's Surgical Skills for Skin day on Saturday 27th April 2019. This is a one-day training course offering junior doctors and final year medical students an opportunity to improve their Dermatology practical skills, organised jointly by the St George's University Derm Soc and Dermatology Department. All proceeds will be going to the British Skin Foundation.
The morning will involve two lectures that will run through the theory behind indications for dermatological surgery and the different types of dermatology surgery. The afternoon will consist of one hour of suturing skills including a variety of different techniques and an hour of rotations in small groups through dermatology specific practical skills including dermoscopy, punch biopsy and excision biopsy training.
There will be a complimentary lunch and refreshments, sponsored by the MDU and the BMA, and all participants will get a certificate of participation.
Sign up as soon as possible, as tickets are limited.
ALL PROCEEDS of this training day will go to charity. Therefore, please come down, enjoy the day and thank you for supporting the British Skin Foundation!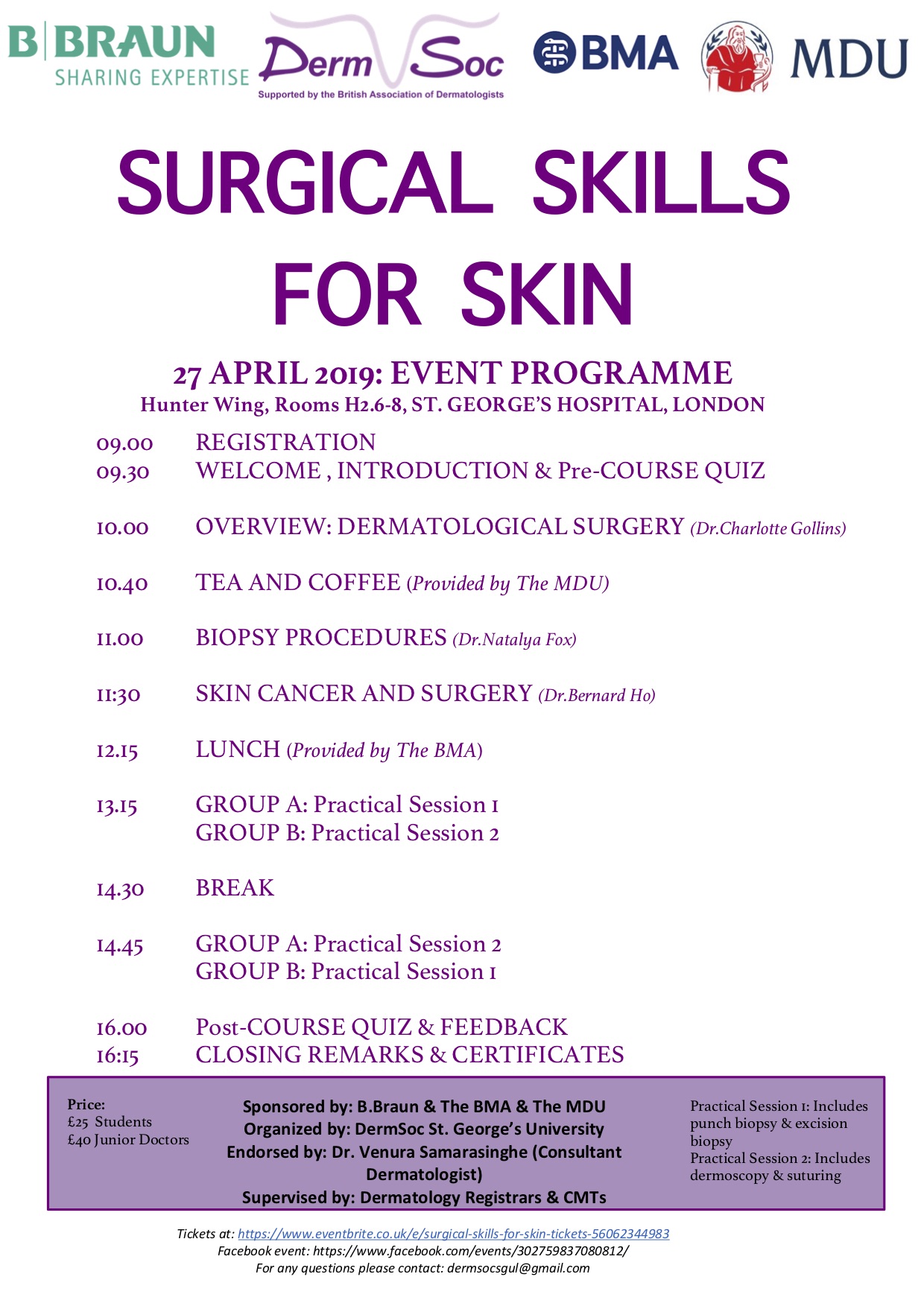 Organiser of Surgical Skills for Skin