Location
University Of Surrey
Stag Hill
University Campus
GU2 7XH
United Kingdom
This year's Surrey Hills Symposium will explore how we can inspire action in addressing the climate and biodiversity emergency.
About this event
Bookings have now closed for our Symposium. If you would like to attend, please email emma.cole@surreycc.gov.uk to check for availability.
The Symposium: Our Climate and Biodiversity Emergency
Setting the scene
Professor Graham Miller, Pro-Vice-Chancellor of the University of Surrey

Tony Juniper CBE, author, broadcaster and Chair of Natural England
Our Climate and Biodiversity Emergency

The Debate: how can we inspire action?
Chair, Professor Jim Al-Khalili, Author and BBC Broadcaster
Marisa Heath, Surrey County Council, Cabinet Member for Environment and Surrey Hills Board Member
Heather Ackroyd, Ackroyd & Harvey
Daro Montag, Assoc Professor of Art & Environment
James Miller, Young Environmental Activist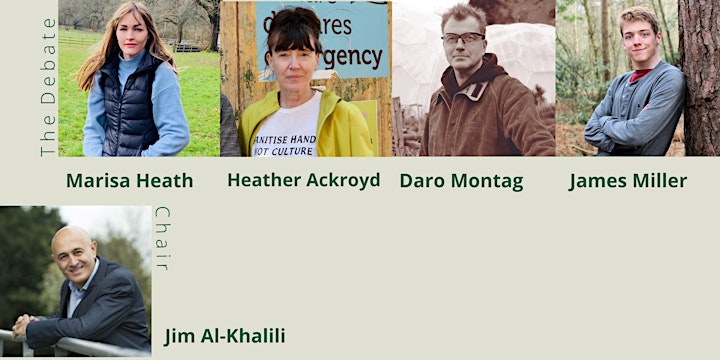 Questions from the auditorium and online
Closing remarks
Heather Kerswell, Independent Chair of the Surrey Hills National Landscape

We welcome you to join us at the University of Surrey in-person (subject to availability and COVID-19 guidelines) or online for our live stream. This is a free event.
The Surrey Hills Symposium 2021 is an event in partnership with the University of Surrey.