Description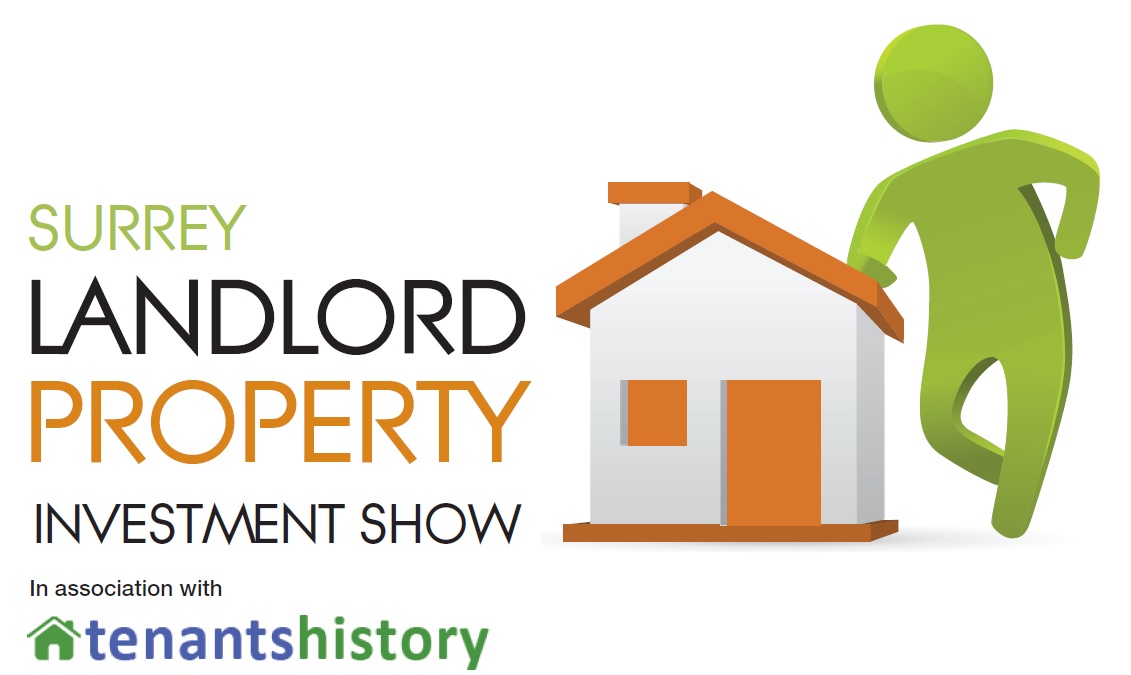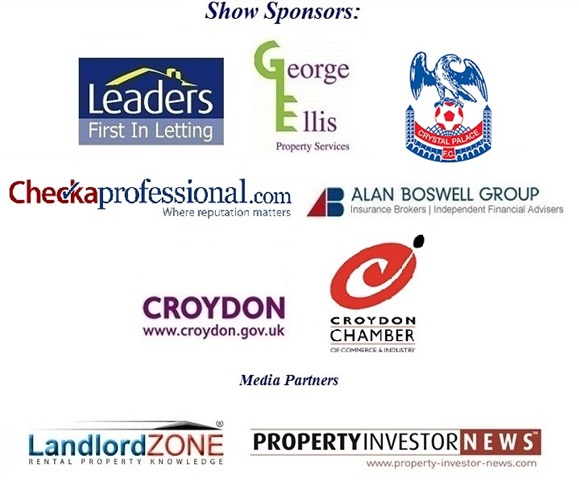 The Local Landlord Expo. in association with Tenants History welcomes your attendance to the "Surrey Landlord Property Investment Show" that will be held at the prestigious Croydon Park Hotel, Thursday 16th May 2013.
This is the opening show of the 5 "hot spot" buy to let areas we are targeting in 2013.
Industry leaders will be exhibiting on the day and we will be running seminars with key speakers passing on their valuable knowledge.
Speakers confirmed for the Surrey Show are:
Marie Parris www.georgeellispropertyservices.co.uk
The Ultimate MasterClass in Vetting and Checking Your Tenants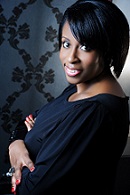 The word "thoroughly" has been so misused when associated with tenant checks - and by doing a confirmation of employment and tenancy is not enough. In this interactive seminar Marie Parris will demonstrate how and why must drill down on the information provided by tenants on an application form and supporting documentation. By following Maries SOP (Standard Operating Procedures) you will learn how to reduce your chances of renting to a rogue tenant - the type that never has any intention of paying your rent.
Learn tips on how to vet every category of a tenant. Discover the loop holes that can be missed by most reference agencies. Understand the procedures to put into place before and after a tenancy for a hassle free experience and much more. No matter your level of landlord experience, Marie simplifies this process.
Richard Bowser www.property-investor-news.com
Editor of Property Investor News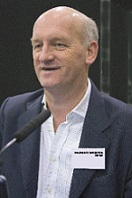 One of the very few independent market commentators who from 2002 regularly warned private investors as to the very clear risk factors relating to the purchase of new buld apartments for investment, Richard in early 2007 also emphatically predicted that mortgage lending would quickly become more difficult and expensive and that investors should aviod carrying excessive debt levels on low yielding property.
Six later the impact of the banks' increased risk aversion to property lending is plain to see, but in 2007 the boom was still in progress and Richard's oft issued words of caution were foolishly ignored by many investors who are now in negative equity or have had their property repossessed.
Over the last eleven years Richard has regularly spelt out to investors the inherent risk of speculative investment strategies based on low yields and excessively high loan to value borrowing. He has also been a consistently fierce critic of the culture of "free money" promoted by the now mainly defunct property seminar/marketing clubs.
As a sought after speaker at many national property investor and regional landlord events since 2002, Richard's views are widely recognised and valued, most importantly of course by the thousands of regular subscribers to "Property Investor News".
David Humphreys (Buy To Let Expert)
Auctions and Tax Free Rent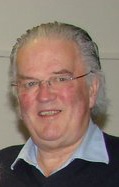 BMV, Forced Appreciation, NML I, IRO I, Tax Free Rent 4 strategic aims of most investors.
Buying distressed/rundown property Below Market Value is the springboard to fixing up a property and forcing up the value higher than the cost of purchase & fixup. Auctions are a reliable on-going source of BMV distressed/rundown property throughout the UK.
Remortgaging following fixup will release most if not all of an investors cash thereby achieving NML I allowing the investor to repeat the strategy using the same cash.
Achieving NMLI results in IROI, an "infinite return on investment", because no cash is tied up in the property.
Split the cost of fixup between Revenue & Capital, offsetting the Revenue element against your rental income, will reduce or eliminate your tax liability without affecting your cash flow.
The concept is Simple, the Execution requires Knowledge.
My presentation, "Auctions & Tax Free Rent" is about the Knowledge needed to Execute the Concept.
Mark Nathwani www.marknathwani.com
The Investors Secrets to Successful Property Portfolio Building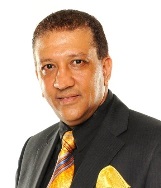 Mark Nathwani's back ground is successful investing.
Mark will explain the following in detail....
How to create a Real Estate Portfolio from a fraction of the deposit required to buy a small apartment.

How to maximise your returns and why 10% is just not good enough.

The importance of timing in your investment.

Investing in property "The Smart Way".

How to avoid the common errors that cost you everything.

Hoe I have amassed a substantial property portfolio from just one home.

Understanding the game in just 45 minutes to a level where you will never loose - that's my personal promise.
Paul Preston www.thehmoguy.com
H.M.O (House of Multiple Occupation) Specialist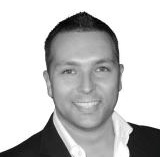 How to make "AT LEAST" £1,000 profit, per property, per month!
Paul is a successful property investor and accomplished speaker. He's been investing in property for nearly 15 years, and says he's certainly made his fair share of mistakes along the way. Paul is a normal, down to earth, regular guy with a remarkable story - he's self-made millionaire twice over (which means he made it, lost it and made it back again), and was working as a cleaner on 6ph just a few short years ago after bust in the recession. Today, Paul has a £multi-million pound property portfolio, specialising in HMO's and multi-let properties for maximum cash flow, and is now a recognised name in the UK property industry. This one is not to be missed! Paul will be sharing....
- How to make "at least" £1,000 clear profit, per property, per month!
- Acquiring property for FREE - with no mortgage and no deposit!
- How to retire on just 1 property!
- Cash flow secrets for more free money!
Peter Littlewood www.southernlandlords.org
How to avoid a huge fine, and illegal Section 21 notice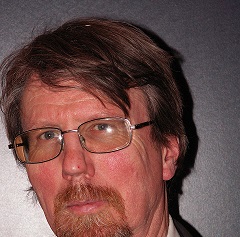 Peter Littlewood from the Southern Landlords Association will outline the pitfalls of the recently re-invigorated Tenancy Deposit Schemes. If you take a deposit against damage/loss of rent, and fail to protect it properly, following every rule; then you could be liable to a fine of 1 to 3 times the amount of the deposit taken; AND any Section 21 notice will NEVER be legal.
This has already cost come landlords dearly, don't be one of them.
Les & Steven Hanbury www.tenantshistory.co.uk
We reveal why finding a GOOD tenant in the South East will become a lot easier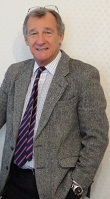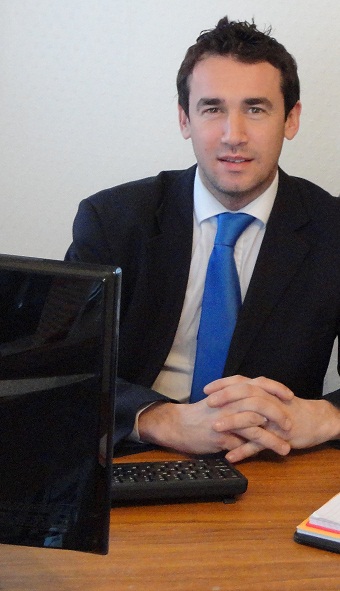 As a young man Les Hanbury chose a career that of a financial adviser. By 1977 he had opened an Estate Agent in Croydon and then went on to build up a commercial property portfolio.
Les diversified in to the buy to let market in 1999 and now have some 50 such properties. Of course in this business he has experienced both "good" and "bad" tenants. Due to the experience he has gained he kept thinking when is somebody going to start up a rating website which would highlight the 85% of good tenants and keep their records for future reference. I told my son Steven who is a partner in the property company of the need for a tenants rating website and he took up the challenge with his wife Tracey by his side, they have worked tirelessly to make Tenants History the successful website it is today.
Les and Steven will explain in detail how they are NOT a badtenant.com and illustrate their revolutionary concept which pinpoints the exact residential history of a tenant, contract dates, rating from the previous landlord/agent and their contact details. The service has caused a welcome noise in the industry.
Tenants History is a unique service and they will explain just how quick, easy and very simple their service is to use.
Simon Wadsworth http://www.croydon.gov.uk
Local Housing Needs and Universal Credits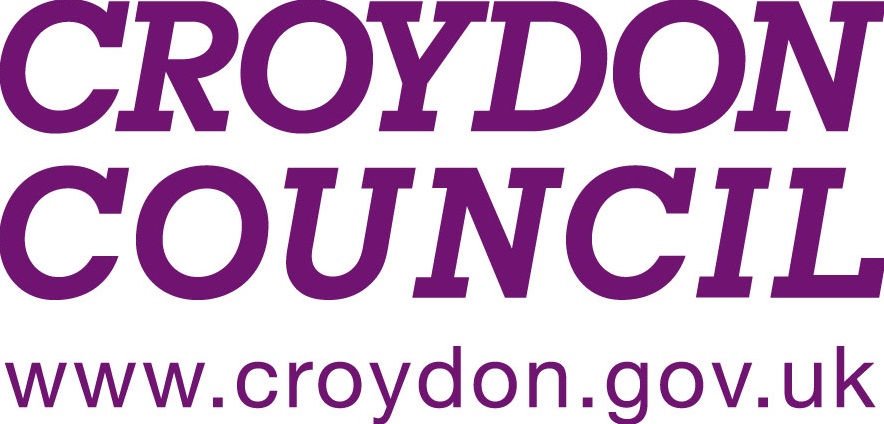 As a keynote speaker I am looking forward to showing how through as an investor in buy-to-let you can benefit from a long term, secure return through working with local authorities.
Welfare reforms introduced recently by government bring both challenges and opportunities, as a speaker I will provide you with tips on overcoming the challenges and I trust confidence in the opportunities available.
Allison Thompson www.leaders.co.uk
Local Rental Market Update and BTL Opportunities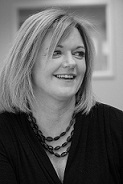 As Surrey Regional Director for the UK's largest independent letting specialists, Allison will be giving an update on the local lettings market, including a summary of the trends that are affecting rental values and landlord returns. With nearly 20 years in the property industry, 15 of which have been with Leaders, Allison has spoken at a number of Buy-to-Let seminars and has worked with some of the UK's biggest private landlord groups who have been looking to develop and expand their portfolios. By showing real examples of the perfect investment opportunities in the area Allison will show how landlords can make a secure investment for both short and long term returns.
Media Partners
Property Investor News
LandlordZONE
Show Sponsors
Leaders Letting Agency
Alan Boswell Group
Checkaprofessional.com
George Ellis Property Services
Croydon Council
Crystal Palace Football Club
Croydon Chamber of Commerce
Exhibitors
Tenancy Deposit Scheme
Total Landlord Insurance
Southern Landlords Association
Property Investor Academy
ThamesWey Group
Our Croydon
Andrews & Partners
Fairfield Displays
Property Reclaim.com
Virgin Money
Thames Reach Housing Association
London Fire Brigade
A S P Chartered Certified Accountants
Dabora Conway
Tenants History Ltd
Floodcheck
McMillan Williams Solicitors
Surrey Property Exchange
Red Hot Lets
Property Investor News
Brighton and Hove Council
Scrubbers Cleaning (UK) Ltd.
We have negotiated a special rate for those wishing to stay at The Croydon Park Hotel.
Single: £70 (including breakfast)
Double: £80 (including breakfast)
For more information please contact Beth Ross on 0208 680 9200
For full more information please visit www.tenantshistory.co.uk/membership
FREE goody bag on arrival including show guide.
We will be supplying the first 100 guests through the door complimentary tea or coffee upon arrival.
We look forward to seeing you on Thursday 16th May 2013:
Doors open at 10am:
Show closes at 5.15pm:
If you require any further information please contact Tracey Hanbury on 020 8656 5075 or 07931 308 875
Regards,
Local Landlord Expo Team