Description
SURREY OPEN SQUASH DOUBLES 2017

This year's Surrey open squash doubles takes place from Saturday 13th - Sunday 14th May at the Royal Automobile Club in Epsom with matches being played on 2 singles courts and 2 doubles courts.
Entry Fee
Entry fee for each pair is £28.
Entries close Saturday 6 May 12pm
Prize Money
There will be prize money for this years A grade & B grade winners and runners up
A Grade Winners - £200
A Grade Runners Up - £150
B Grade Winners - £120
B Grade Runners Up - £80
Draw & Format
This year there will be 2 categories, A grade and B Grade. Both categories will be limited to 16 pairs with a monrad format guaranteeing each pair a minimum of 3 matches over the weekend.
Draws & Match schedules will be emailed out a week in advance.
Scoring
All matches will be best of 5 games first to 11 points, next point wins at 10-10.
Rules & Refereeing
All matches should be played in a well-mannered friendly and sporting spirit. There will be no markers so each match will be self-marked. In most situations where interference occurs a let should be played. Strokes should only be awarded when obvious and only in the front half of the court. Strokes should also be awarded when the ball hits the striker on return from the front wall.
EYE PROTECTION IS STRONGLY RECOMMENDED
Any queries before or during the tournament please contact the tournament organiser.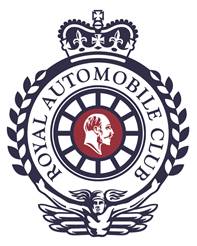 http://www.surreysra.co.uk/
https://www.facebook.com/SurreySquash/
https://mobile.twitter.com/SurreySRA