Surrey Regional Group-IStructE-Annual Awards Dinner
About this Event
Surrey Regional GroupAnnual Awards Dinner
19th October 2018The Great HallHorsley Estate, East Horsley
Raise your profile - sponsorship opportunities available
Surrey Regional Group Annual Awards Dinner18th October 2019 Horsley Estate19.00 for 20.00 Lounge Suit
Half price for Technicians
Graduates and Students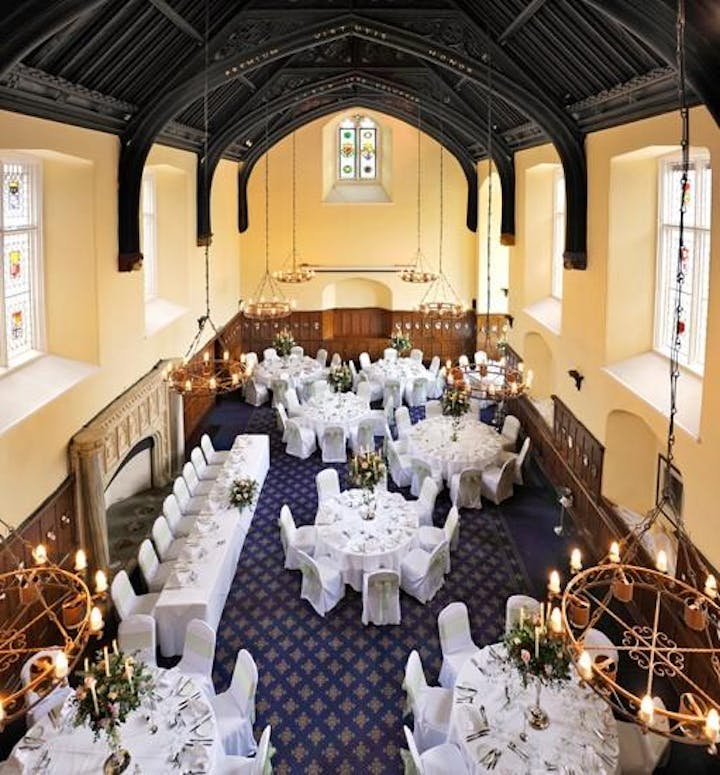 The Great Hall
Set within 70 acres of stunning Surrey parkland this grand Victorian mansion was built in 1828 with an ornate classical chapel, imposing towers and turrets and Great Hall. It was designed by Sir Charles Barry, architect of the Houses of Parliament.Hosted by our Chairman, Gordon Harris, the dinner is an excellent opportunity to entertain guests and colleagues and to mingle with other members in exceptional surroundings.
We are delighted to welcome Institution President, Joe Kindregan, Chief Executive, Martin Powell, and special guests from REDR. Great prizes will be on offer in the REDR raffle.
Membership certificates and prizes will be presented and the Student Prize for Kingston and Surrey Universities will be announced.
In addition to the splendour of the venue and the excellent cuisine you will be entertained by table magician, Martin S Taylor. After enjoying your delicious dinner let loose on the dance floor with our disco themed DJ until midnight.
For those who would like to know more about the buildings there will be a brief guided tour before the dinner, commencing at 18.30.
The Cloisters
Please book your seats as soon as possible but by Monday 14th October 2019 at the latest.Ticket prices, including a welcome drink and two bottles of wine per table: -Table of ten £550.00
Individual Ticket £60.00
Technician, Graduate or Student £30.00
If you have any queries or would like to sponsor a table or one of the prizes please contact Brendan Brophy at brendanbrophy992@btinternet.com
Menu Choice - Once you have booked on Eventbrite and approximately 10 days before the dinner we will email the table host or lead booker with the choices. Please respond promptly for all your party! At the same time please let us know if there are any special dietary requirements and whether you would like to take the guided tour.
For room reservations please contact the hotel directly - Principal Hotel Company, De Vere Horsley Estate, Ockham Road South, East Horsley KT24 6DTTel: 01483 667327 or online at https://www.phcompany.com/de-vere/horsley-estate/rooms-suites