Join us for a presentation about the results from the CFARS Survey of Correction Techniques for Remote Sensing Devices in Complex Flow
About this Event
Join us for a presentation on:
Survey of Correction Techniques for Remote Sensing Devices in Complex Flow
As part of its mission to reduce the uncertainty of preconstruction wind resource estimates, the Consortium for the Advancement for Remote Sensing (CFARS) is engaged in a survey of correction techniques for remote wind sensing devices in complex terrain.
This webinar will present and compare correction techniques from several suppliers (Leosphere, WindSim, Meteodyn) when applied to data collected by the most prominent sensing devices (Triton, WindCube, ZX). All techniques show similar results: uncorrected RSD wind speeds differ from cup measurement by 2%-5% and corrected data are all within ±1%. This study also examines anemometer biases due to flow inclination. The webinar will go beyond the CFARS presentation to AWEA 2020, providing further detail on the datasets, terrain classification and methods used to compare mast and lidars.
Andrew Hastings Black, Scott Wylie, and Paul Mazoyer will present the survey results. The discussion will be moderated by Andy Clifton from IEA Wind Task 32.
About CFARS
The Consortium for the Advancement of Remote Sensing (CFARS) is a wind energy industry consortium, composed of remote sensor and wind turbine OEMs, wind developers, academic researchers, and independent engineers, whose goal is to reduce cost and increase the safety of wind energy by broader acceptance and standardization of the use of remote sensing.
Together with IEA Wind Task 32, the IEC, and other groups, CFARS forms part of the pipeline for getting effective remote sensing technology into the hands of users.
About Task 32
Since 2012 Task 32 has built a strong community that works together to identify and mitigate the barriers to adoption of wind lidar for wind energy applications.
We do this by providing a structured forum for international collaborations between researchers, vendors, and users to exchange needs, ideas, and experience. The Task focuses on producing tangible results such as recommended practices that can be used by practitioners. And, Task 32 works in collaboration with other IEA Wind Tasks and related industry and academic groups to help encourage scientific investigations and align them with users' needs.
Find out more at ieawind.org/task32/.
Do you want to share your experiences?
If you've got anything you want to share with the Task 32 wind lidar community through one of our webinars, please send an email ieawind.task32@ifb.uni-stuttgart.de.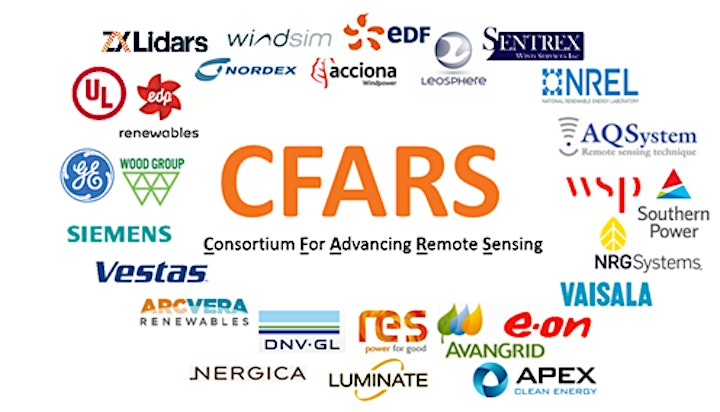 FAQ
Is this for me?
This interactive discussion is focused on people interested in using wind lidar in complex terrain.
I've registered, but I didn't get any meeting details.
First, you could be on the waiting list. That means no ticket until someone else decides to cancel theirs (sorry!).
If you are not on the waiting list, you should have had an email with the meeting details. Check your spam folder for mails from eventbrite or ieawind.task32@ifb.uni-stuttgart.de.
I can't find any details of the webinar
If you are registered for the webinar, you should have had the meeting details via email. They can also be accessed through this website.
You'll also get a couple of emails in advance of the meeting with a "view now" button. This is where you'll find the details of the webinar and any other material.
Can I get copies of the presentations?
Usually, yes. We'll share details of how presentations can be downloaded after the event.
Why are there a limited number of seats for this webinar?
Like many organisations, we're learning our way into webinars. We're keeping this event relatively small to make it easier for participants to ask questions. And, keeping events small also helps us manage security.