Description
Learn Mandarin to demonstrate respect to your Chinese clients

Build stronger relationships

Make your trips to China more enjoyable!

Prepare yourself or your team for current or future needs when using Chinese in your work


---

In just 4 hours, you'll learn 70 Chinese Mandarin words in 5 most commonly used occasions immediately useful for daily and business conversations with the Chinese people.
The course is carefully developed to focus on the most useful Chinese Mandarin words sufficient for basic introduction, work, social and travel for busy business professionals.


---
After the course, you should be able to understand:
Pin Yin – your most useful shortcut to speaking Chinese. You'll know how to say people's names, place names, and road/shop signs in Mandarin properly!

Daily Basics – basic 'meet and greet', such as addressing others, thank you, please, sorry, yes, no, time, dates and expressing needs and wants in Mandarin.

Social - express yourself during meals and drinks. Do simple small talks. Know how to order drinks, say cheers, ask for the bill etc. Including culture tips on do's and don'ts.

Business – Introduce yourself and company, understanding useful keywords in meetings, currencies and numbers in Mandarin

Travel – find your way around airports, train stations, buy tickets, ask for directions etc

Chinese Characters - recognise very useful Chinese Characters such as entrance, exit, toilet!


When & Where?
This is a one to one session so the location and the time can be set to meet your exact requirements.


Who is it for?

This course is suitable for complete beginners. You do not need any prior knowledge of Chinese in order to succeed in this course.

It's designed as an effective standalone 'foundation' course while giving you flexibility to trial and continue as needed - if you'd like something longer, see our 15 hour intensive programme


Price
At your office (within zone 2) : £200

At our office (central london locations): £285


Our prices include:
4 hours of lesson + 45 minutes of free online follow-up session with your trainer after the lesson

Course handbook

Recommended reading and Apps for continual learning

Certificate of completion


Take the learning with you!
Audio lesson of all the phrases is available for all attendees to purchase



Your Trainner: Grace Zhao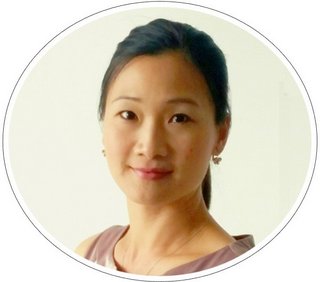 After graduating from the University of Auckland, Grace spent several years working in marketing with an emphasis on 'doing business with the Chinese.' Originally from Guangzhou, Grace's family emigrated to New Zealand when she was a teenager. She is tri-lingual in Mandarin, Cantonese and English.
Grace is the Managing Director of China Unbound, which runs Chinese language as well as Chinese cultural competence training for businesses and professionals. As such she is able to bring her business experience to her language training and re-create real-life scenarios in the classroom in order to prepare clients to better work in an international environment.
Her students range from SMEs to large corporates such as Grant Thornton, Emerging Communications, SB Wealth Management, The Association of Corporate Treasurers and many more.
What our past attendees say about us:

"The Survival Mandarin course was superb. Perfect for the time poor professional. You will have a far better understanding of the language and how it differs from English and some basic phrases. I am now having weekly classes with Grace and I can't recommend her enough." - Domenica Di Lieto, Managing Director, Emerging Communications



"Really helpful way of teaching, small group exercises are comfortable. Thank you!" Esther Teeken, GTIL Finance Director – Global head of Finance, Grant Thornton



"Excellent lesson planning, informal and insightful." - Sarah Inzani, Managing Director, TotallyUK



"Grace was brilliant - entertaining, informative and patient. I am particularly impressed with her use of leading edge learning techniques." – Claire Martin, Director, Davica HR


"Really good fun!" - Keith Knowles, Managing Director, Limpsfield



"Lots of good practice! Very easy to understand." - Sheldon Cordell, Chairman, Joelson Law



"An excellent basic entry that means you can (with practice) start with a reasonable level of confidence on your travels in China." – Ian Mann, Chief Executive, London Corporate Training


---
We look forward to seeing you! Questions? Get in touch info@china-unbound.co.uk or 020 7064 8429.
---