Location
New Golf Club
3-5 Gibson Place
St Andrews
KY16 9JE
United Kingdom
Refund policy
Refunds up to 1 day before event
Description
Surviving Brexit
Date: Wed 8 November 2017
Venue: The New Golf Club, 3-5 Gibson Place, St Andrews, KY16 9JE.
Times:
- 5.30pm – Networking + Sandwiches, hot & cold drinks
- 6pm – Speakers + Q&A
- 7pm [Approx] – Networking, sandwiches and drinks
Brexit
What will Brexit mean to you and your business? How will Brexit affect your industry and your customers? What are your strategies to respond to Brexit?
It's not yet clear what form Brexit will take, so it's difficult to plan how to cope with it. This event will help you build a Brexit survival strategy.
Speakers: Dr Shona Dobbie, Angus Economics; Stephen Westwood; Billy Grierson, Perth Innovation
Dr Shona Dobbie has many years' experience in economics and investment. After starting her career as a Lecturer in Economics at the University College of Swansea, she joined Alliance Trust in Dundee, where her roles included investment management and Chief Economist - bringing valuable insight into the workings of the economy and financial markets.
Shona established Angus Economics in 2015 to provide independent economic, political and demographic advice to business. She also teaches two banking-related courses at the University of Dundee.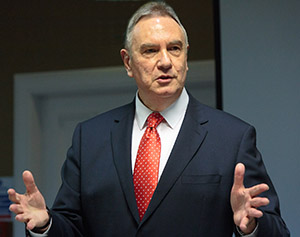 Stephen Westwood (BA, FCA) is a highly experienced businessman and entrepreneur. He has fulfilled roles as Chief Executive, Finance Director and interim executive across multiple business sectors for corporations large and small in the UK and the US.
He is now engaged as Chairman and shareholder in developing three emerging businesses in digital technology, and energy efficiency. Stephen is also an accomplished speaker and author, producing a series of ebooks on the topic of the fundamentals of business success.
He produced a publication on the EU Referendum in advance of the vote and has issued two commentaries subsequently - one following the vote and one more recently reflecting on the outcome of the General Election and its impact on the negotiation process. For more information, see www.stephenwestwood.com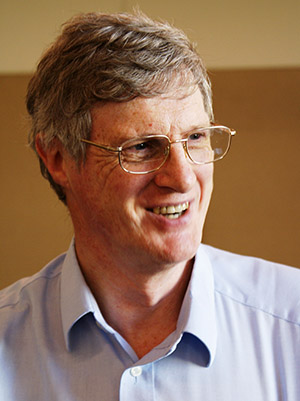 Dr Billy Grierson spent more than 30 years working for Ciba and BASF. Working with external contacts such as P&G and Akzo-Nobel, he developed an understanding of how companies fail to solve problems and what tools and techniques can be used to improve their success rate. These tools have since been applied successfully across a wide range of industries.
Billy is now a problem-solving and innovation consultant with his own company Perth Innovation using these tools and techniques and his web application Concept Garden - www.conceptgarden.net - makes some of these tools available in digital form.
Why you should attend
This event will help you gain:
A politics-free understanding of the economic consequences of Brexit

The framework to start the process of thinking about what opportunities and challenges your business will face and what you can do about them

An appreciation of the actual and perceived impacts of Brexit on business
BOOK NOW
Book your place by 12:00 Monday 6 November 2017.
Parking
There is free car parking on the streets around the New Club. If you can't get somewhere just outside, there are two large car parks nearby:
- Petheram Bridge Free Car Park, St Andrews, KY16 9SG. Google Maps - https://goo.gl/maps/3BtfNrqYcw32
- Bruce Embankment Car Park, St Andrews, KY16 9AB. Google Maps - https://goo.gl/maps/a1P1dsPLEz12