Surviving to Thriving - advance your career
Description
Women ! Why waste any more time doing a job that you don't like? I love my job and I want you to have that same feeling too. My wish for you is to not merely to survive but to THRIVE! I continue to be amazed by how many lives have been positively impacted by my courses and coaching programmes. I have seen how participants have gained the confidence to go for their ideal job or get to the next level in their career or life. I aim to deliver a fresh modern approach to coaching, utilising confidence building and motivational tools. I have a passion for public speaking, which inspires and encourages others to make positive change.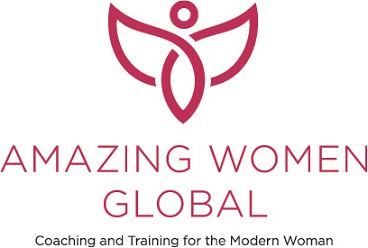 www.amazing women global.com
At this workshop you will:
understand what it takes to advance your career/ transition to self-employment

learn the 7 steps to an amazing career/life/you

learn how to improve your confidence

Hear my transformational journey from struggling to survive to Thriving

Gain clarity on your goals

Connect with like minded positive people who want to do good in the world
Having worked with 100's of women in the last 3 years here is just a sample of some of the testimonials.
Testimonials
'When I met Roz I was applying for jobs around the 25K mark, since my sessions with her my confidence level was much higher, I was applying for jobs at a much higher level, in the end I got a job for 48K...Roz helped me make 23k in just 6 sessions with her!' - Francesca
'Roz encouraged me to take everything I had learned with her to teach young girls in the Boko Haram region of Northern Nigeria....I cannot believe that I am actually doing this now'... Thank you Roz for everything...Blessing
'Roz gave me so much encouragement at every session, she also helped me to understand my skills that I did not know I had, I got a job offer before the 6th session!' - Mehnaz 
'I managed to secure a job interview for my dream job, and used the tips Roz gave me to get that job! Roz is a fantastic coach and she has given me so much insight into learning about my core values and dealing positively with self-esteem - TJ 
'I have enjoyed and benefitted immensely from Roz's Coaching, I cannot reccomend it highly enough Roz is superb and made a really positive impact on my confidence and self belief' -Lauren
"I want to say thank you for bringing back my enthusiasm, confidence and new expectations, I commend you on your optimism, professionalism, dynamics and charisma. The workshop theme wasn't only about returning to the labour market, but also for activities and practice I can use in daily life to achieve my personal goals and dreams." — Veronica, 
"I came to this course not sure what to expect, but by week 3, I was in tears. I have always struggled with myself and what I knew I could be, by week 5 I was getting to grips with things. Today on the last day I realise, I am happy with the person I have become over the last 6 weeks and most importantly I love me!" — Mariam 
"Roz, you are an amazing woman, so humble, I found this course very helpful and learned a lot, I now have the strength to be myself at all times." — Carla