Susan Rowe on choosing between a good job and a fulfilling career

Thursday, 9 May 2013 from 18:30 to 19:45 (BST)
Event Details
For many talented people, career success or a "good job" can start to feel like a trap.
Many, in mid career, wonder if they would be better suited and happier in a different role and perhaps a different industry.
Very often though people can't work out what this different future might be, or how to move towards it. Susan Rowe, an executive career coach who specialises in mid-career re-evaluation explains how in fact this dilemma can be surmounted.
This webinar is co-produced by the INSEAD Alumni Career Service and Sensible Media Ltd.
The cost of career change, both financial and emotional, can be significant. Many find it hard to contemplate giving up seniority, job-specific experience and perceived "safety" even if they feel they are on the wrong path. All too often they end up stuck, frustrated and unfulfilled.
In this webinar Susan Rowe will illustrate how feeling confused or stuck while unpleasant, can be a crucial first step in career re-evaluation.
Reviewing the experience of more than 100 career changers this webinar will show:
The obstacles which most often cause career dilemmas 
How in fact successful people work around these and get unstuck 
How career-changers can clarify what they are looking for
How to develop a positive vision for the future based on your values and what really matters to you.
What the road to career fulfilment looks like (in particular how long successful career reorientation takes)
The most successful paths out of stuckness (both inside and outside your current role)
Preparation for the webinar
We will draw on participant experiences in the session and everyone registering for the webinar will be expected to undertake 1-2 hours of reflective homework to prepare for the webinar.
If you know now you will be unable to spare the time to do this in the two weeks before the webinar please consider registering for a future session. Everyone who registers will be sent a session recording, podcast and session slides.
All participants receive
Access to the webinar including a chance to put questions to Susan live
Video recording for download after the event
Audio podcast (for Iphone/Android/MP3 player) for download
Q&A on how particular career change obstacles can be surmounted

Presentation slides
About Susan Rowe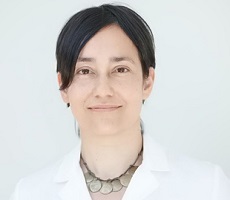 Susan Rowe runs her career transition coaching practice rowepryal from London specialising in career transition for mid-career professionals.  She is an INSEAD recommended executive career coach to the alumni and is also a pre-approved coach to the executive education programmes at London Business School.
She formerly held executive positions with global companies including KPMG, the Boston Consulting Group and Givaudan and has lived and worked in Canada, France, Guyana, Switzerland, Germany, and the UK. She is an alumna of the University of Waterloo, Canada (Mathematics) and holds an MBA from INSEAD, France.
Organiser
Sensible Media publishes online career guidance for business schools around the world.  You can find out more here.