Description
Please join us for a three day programme of events devised by Hervisions, which will include durational performances, conversations and a showcase, forming part of Arcade East's 2019 Design and Politics season.
Suspended Power presents video works by artists Morehshin Allahyari, Roxman Gatt, Jazmin Morris, Lea Porsager as well as performance events by Agf Hydra, Freya Edmondes, Cibelle Cavalli Bastos, Sabrina Mumtaz and Last Years Interesting Negro & Rowdy SS. Through technology-based works and encounters, Suspended Power addresses different ways of broadcasting the constraints of marginalised groups of people tackling liminal spaces juxtaposed by invisible forces and powers within relational aesthetics, social sculpture, and sonic journalism.
A mix of established and emerging artists, the works address the suspension of borders and trad systems of power, allowing for space to be reclaimed and redefined - ultimately providing a platform for new activism through networks of practice.
Through installation, moving image, performance, and a panel discussion the three day takeover will bring together international artists to advocate for a diversified representation of identities across digital platforms.
VIDEO WORKS
15-17 August, 14:00-19:00
Moreshin Allahyari - 'Yajooj Ma'Joo' from her ongoing series She Who Sees The Unknown
Roxman Gatt - 'Could have been a Hollywood Movie Ending'
Jazmin Morris - 'Collection of OBJs'
Lea Porsager - 'Horny Vacuum'
Agf HYDRA with Claudia Rafael and Moritz Tontsch - HYDRA face filter technology
PERFORMANCES
15 August 2019, 19:30-21:30
Elvin Brandhi - 'Hybridise Syntax'
A live-streamed performance between Elvin Brandhi, Rhéa Dhally and Ok Freya that engages the topic of virtual borders. Hybridise Syntax performance will create a temporal exo-community, in which a group of people prevented from meeting can exert mutual influence.
Agf Hydra - 'HYDRA Phygital Programme Suspended Power Extract'
Wearing a OCULUS headset, the viewer is guided by the artist into a meditative exploration of the HYDRA digital landscape through physical inputs such as: nurturing massage + breathing exercises + tactile exploration of the digital space.
16 August 2019, 19:30 - 21:30
Cibelle Cavalli Bastos
The artist will explore Liminal identity/reality, coded biases, forced digital labor via instrumentalized empathy and the importance of deprogramming an intra-political and nano-political action in a stream of consciousness (non)performance in conjunction with AR / VR as a political process / convergence / possibility or even like a liminal re-inscription of subjectivity.
Sabrina Mumtaz Hasan - Socio-Parasitology Manifesto
The Socio-Parasitology Manifesto compares migrants to parasites. Their manifesto will be presented through a performance, sound samples and moving image her lecture is a reaction to how immigrants are seen pejoratively in the British media redefining terms like "parasite" in a favourable light.
17 August 2019, 15:00
Suspended Power - Panel Discussion
How does repurposing the pejorative language of digital colonisation affect the democratisation of new methods of broadcasting in new media art.

Participating artists Agf HYDRA, Sabrina Munmtaz Hasan, Cibelle, Jazmin Morris, moderated by Hervisions curator Zaiba Jabbar.

17 August 2019, 17:00

Last Years Interesting Negro (LYIN) & Rowdy SS - 'Fury1'
LYIN and Rowdy SS navigate space together through live simultaneous practices of live responsive sonic manipulation and dance. Collapsing time and working with the simultaneous presence of past-future-now; for you and for us in different ways at the same time.

Hervisions is a femme-focussed platform founded by Zaiba Jabbar that supports and promotes new media artists working at the intersection of art, technology and culture.

Kindly supported by Arcade East, Fashion Space Gallery, UAL, 4:3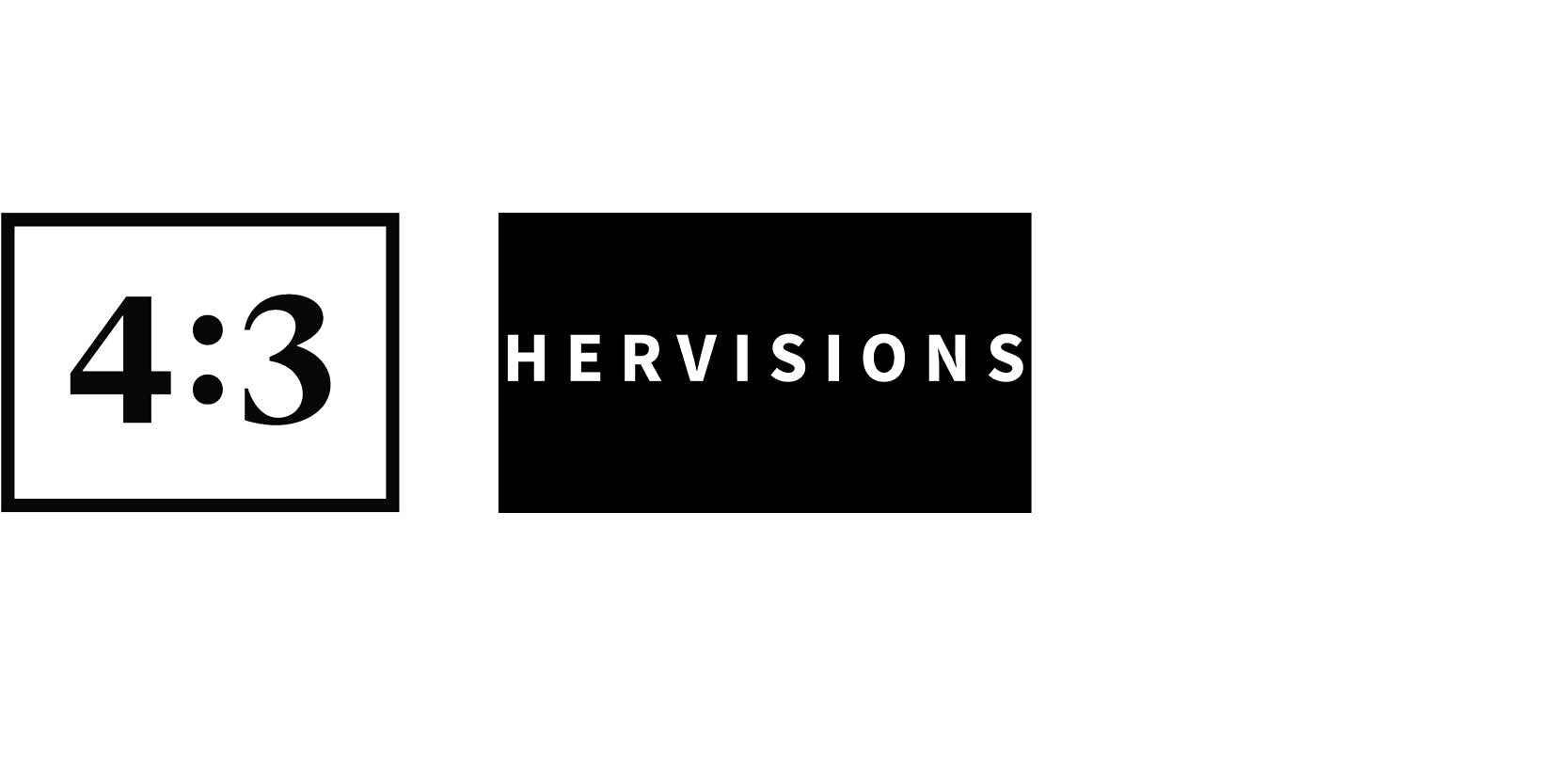 ARTIST BIOS
LEA PORSAGER
Lea Porsager (b. 1981, Frederikssund, Denmark) graduated from the Royal Danish Academy of Fine Arts and Städelschule in Frankfurt am Main in 2010. She began her studies as a PhD fellow at Malmö Art Acad- emy and Lund University in September 2015. Porsager's practice interweaves fabulation and speculation with a variety of mediums including film, sculpture, photography and text. Her works encompass science, politics, feminism and esotericism: "My PhD project CUT-SPLICE THOUGHT-FORMS looks at the quan- tum effects of spiritual visions. Situating her research in physicist Karen Barad's theory of Agential Realism, I explores how the cutsplicing of seemingly conflicting phenomena—quantum physics, spiritual paradigms and lubricated feminism—can serve as trailblazers for radical tentacular thinking and practices."

Porsager's most recent solo exhibitions include Nils Stærk, (Copenhagen, 2016), Brandts (Odense, 2016),
Göttingen Kunstverein (Göttingen, 2015), Overgaden (Copenhagen, 2015), Künstlerhaus Bethanien (Ber- lin, 2015), Henie Onstad Kunstsenter (Høvikodden, 2013) and The Emily Harvey Foundation (New York, 2013). Other exhibitions include: FACT (Liverpool, 2018), SMK National Gallery of Denmark (Copenhagen, 2017) Rebuild Foun- dation, (Chicago, 2016), Den Frie (Copenhagen, 2016, 2014), Monash University Museum of Art | MUMA (Melbourne 2015), Moderna Museet (Malmö, 2014), Kumu Art Museum (Tallinn, 2014), Sorø Kunstmu- seum (Sorø, 2014), Contemporary Art Centre (Vilnius, 2013), and Neue Gesellschaft für Bildende Kunst (Berlin, 2013).

MOREHSHIN ALLAHYARI
Morehshin Allahyari is an artist, activist, writer, and educator. She was born and raised in Iran and moved to the United States in 2007. Her work deals with the political, social, and cultural contradictions we face every day. She thinks about technology as a philosophical toolset to reflect on objects and as a poetic means to document our personal and collective lives and struggles in the 21st century. Morehshin is the co-author of The 3D Additivist Cookbook in collaboration with writer/artist Daniel Rourke.

Morehshin has been part of numerous exhibitions, festivals, and workshops around the world including Venice Biennale di Archittectura, New Museum, The Whitney Museum of American Art, Pompidou Center, Museum of Contemporary Art in Montreal, Tate Modern, Queens Museum, Pori Museum, Powerhouse Museum, Dallas Museum of Art, and Museum für Angewandte Kunst. She has been an artist in residence at BANFF Centre (2013), Carnegie Mellon University's STUDIO for Creative Inquiry (2015), Autodesk Pier9 Workshop in San Francisco (2015), the Vilém Flusser Residency Program for Artistic Research in association with Transmediale, Berlin (2016), Eyebeam's one year Research Residency (2016-2017) in NYC, Pioneer Works (2018), and Harvest Works (2018). Her work has been featured in The New York Times, BBC, Huffington Post, Wired, National Public Radio, Parkett Art Magazine, Frieze, Rhizome, Hyperallergic, and Al Jazeera, among others.

CIBELLE CAVALLI BASTOS
Mx. Cibelle Cavalli Bastos (b. 1978, São Paulo, Brazil,)
Non-binary, They/Them pronouns.
Artist, independent researcher and activist. Lives and works between Berlin, São Paulo and London. Graduated in 2015 from Royal College of Art, London. Released four music albums worldwide and has performed and presented work in Museo Reina Sofia (Madrid-SP), Martin Gropius Bau (Berlin-DE), ICA (London-UK), MASP (São Paulo-BR) Carnegie Hall (NY-USA), LCCA (Riga-LV), CAC Wifredo Lam (Havana-Cuba), 6th Moscow Biennale (Moscow-RU) and collaborations in the 28th /31st São Paulo Biennial (SP-Brazil) among others.
Cibelle Cavalli Bastos has a conceptual, expanded field and interdisciplinary
practice that includes writing, performance, sound, video, painting,
sculpture, and installation. Currently operating daily through Instagram stories and IGTV under @aevtarperform with the project Aevtar/Deprogram.

Concerned with the challenges in perception posed by technological advancements,
the constant repetition of violent behavioural patterns, and its consequences in identity
formation and politics. Cavalli Bastos works with pattern recognition, linguistics,
psychology and cognition in search for the core structures that uphold violence, oppressive systems, and disable empathy. Through art/life practice as research, method and output, strategies are put in place to locate and tackle these issues .
Striving for subjective consistency, rather than formal consistency, all works occur on the intersection of purpose, occasion, and site specificity, through the development speculative fictions and scientific /psychologic experimentations expressed in immersive
installations, performances of alter-identities, digital activism, AR filters, lectures, workshops, musical and text based work, as well as individual formally resolute pieces.

cibelle.tumblr.com @aevtarperform @selfprojectspace @innerbotanicals @discountstorecontemporary

JAZMIN MORRIS
The complexities within simulating culture and identity through virtual games and experiences are the driving stimuli for my research and practice. I use technology as a creative toolset to respond to predetermined ideologies and cultural and political theory. The misrepresentation and fetishization of the female body and the glamorisation of violence in games are used as a microcosm to criticise current issues in patriarchal society. Re-positioning digital content and scenarios into the creative institution; I toy with the idea of the viewer becoming a player and the artist a developer. Contemporary gaming has the potential to be a recreational means of education and empathetic experience. The player immerses themselves in VR environments and participatory performance, becoming an asset in the contemporary games that I create. Conversation and knowledge exchange are key aspects of my installations, it is necessary to question who is developing mainstream, digital content and redesigning the binary notions that have molded society. My identity is fragmented and queried through cosplay, appearing as a characters that contradict the virtual position from which they derive. When not exhibiting I run workshops and facilitate debate on technical literacy and inclusion. I share knowledge of the appropriate software to use technology as a creative tool. My workshops have been supported by UAL, BFI, Somerset House, Tate and Bow Arts.

LAST YEARZ INTERESTING NEGRO
Last Yearz Interesting Negro is the performance project of London based artist and dancer Jamila Johnson-
Small. Working with dramaturgies of sculpture, electronic music, overwhelm, syncopation, poetry, internal
narratives, video, texture, intensities, trance states, a public and always dancing, to build atmospheric
landscapes through the live unfolding of the tensions between things that produce meaning. Resultant
choreographies are stage/dreamspace/battleground; meditations on complexities of entanglement, alienation
and sensation. The work is always a kind of world building that deals in intensities and harnesses these forces
to open up or to close spaces, to understand, expose, complicate or sidestep covert structures that seek to organise bodies and our living.

Her genre-disobedient practice moves across various spaces, contexts, roles and collaborations. A relational,
cumulative project that gathers and transmits information through working in various constellations to build
spaces for dancing, performance, listening and conversation, spaces that might hold the multiple and
contradictory, spaces that consider movement and transformation as inevitable.

Current projects include FURY trilogy, Sounds 4 Survival with Phoebe Collings-James, Project O collaborative
duo with Alexandrina Hemsley, unruly bodies research with Fernanda Muñoz-Newsome, ongoing works with
Rowdy SS and touring performance i ride in colour and soft focus, no longer anywhere (commissioned by
Fierce Festival and the Marlborough Theatre, 2017).. Jamila is Torchlight Artist at Siobhan Davies Dance and

2019 recipient of the Arts Foundation Futures Award for Visual Art.
jamilajohnsonsmall.wordpress.com

ROWDY SS
Rowdy SS is a London born and based artist.
Often working at the intersection of sound/music, dance/movement and live performance
alongside making videos; his works have delved into love, used light as muse, explored the
societal implications of being, first a black boy then man and mined life to share his vision of said life.

His current works includes original sound/music compositions, video, dance and movement as tools for performance to create other spaces, dream/meditative states, exploring repetition and surprise movement, and counter movement. variations of a theme, motifs. moments of definition defined by the previous, reliant to predecession and that, which follows. Rowdy was previously a member of Atari Teenage Riot, a Berlin based noise band and has
worked closely with numerous artists and makers such as legendary dub creator Lee Scratch Perry, Ron Arad, Elisha Leverock Smith, musicians Eska, Zero 7, Matthew Herbert, acid house pioneer Adamski and has put on successful club nights 'SOAP' a no photos allowed subversive
bass heavy alt trap/post-grime night space and 'SONIC' a club night space of inter-active sound/performance art and DJin at VFD, London.

Current collaborations include works with dancer/choreographer/artist Jamila Johnson-Small
(48hours, Fury1), sound compositions/performances for artist Rebecca Bellantoni (Spiral, DHQ
Niquita) and a performance work In Movement with Zinzi Minott and Evan Ifekoya. Rowdy is Resident Artist at Somerset House Studios.
http://www.rowdy-ss.com

Agf HYDRA
Agf HYDRA is a London based artist, designer and activist working in mixed-media with a focus on consciousness and the body. They create their own performances and work with collaborators.
Within their practice, Agf HYDRA creates a simulated multidimensional reality where we have collectively evolved into a higher state of consciousness. A unique biodegradable, adaptable, waterproof, plant-based chemically treated latex uniform has been developed and is used as an intervention between bodies and their physical and digital surroundings. An organic interface.

Collaborations: Arca, Hannah Perry, Keiken, Last Years Interesting Negro, Vessel, London Contemporary Orchestra, Crosslucid, Nozomi Iijima, New Noveta, Zoe Williams, Vanessa Place.

Publications: I-D / the fifth sense, Dazed Beauty, S Magazine, Vice, Tank Magazine, The Brutalist, NERO Journal, GARAGE, The Chronicle.

Past performances and exhibitions: LILY ROBERTS Gallery Paris, LOOM Festival Barcellona, LN-CC London, LIKE A LITTLE DISASTER Polignano a Mare, SPAZIO MURAT Bari, MIRA Festival Barcelona, IMPAKT Festival Utrecht, MEME Athens, SPACE GALLERY London, David Roberts Art Foundation London, YEARS Copenhagen, ATELIER 35 Romania, Somerset House London, SSense Montreal concept space, Babylon Tokyo, The Chronicles of Sofia Los Angeles.

Roxman Gatt
Roxman Gatt (b. 1989, Mosta, Malta), lives and works in London. The multidisciplinary artist's work encompasses, text, painting, 3D, video, sound, photography, sculpture, installation and performance. Roxman's research explores
sexuality, identity, gender and consumption. Most recently the artist has been working with themes of humanising and interacting with consumer objects. Making the inanimate iconic and fetishised. Mundane aesthetics and the internet become
both a tool and a trigger to produce work. Roxman was awarded the Chris Garnham Prize (2015) as well as the Magnum Showcase Online Photography Award (2013).
Recent exhibitions include: Up is a Relative Concept, Fold, London, Uk, Perfiction, Harlesden HighStreet, London, UK, Drawings, 650mAh, Brighton, UK, Visions,
Programme 3 | Bedwyr Williams, Nunnery Gallery, London, UK, Here & Now, Valletta Contemporary, Malta, MT, The Well, Open School East, Margate, UK, Homo
Melitensis: An incomplete inventory in 19 Chapters, Malta Pavilion, Venice Biennale, Venice, IT, The Sacred 419, The Square Gallery, London, UK, Bloomberg New Contemporaries, ICA, London and Bluecoat Liverpool (2016).