Sussex Branch One Day Conference - The Future of Work is HERE !

Thursday, 14 September 2017 from 09:30 to 16:45 (BST)
Event Details
THE FUTURE OF WORK IS HERE!
We proudly bring you this Sussex Branch 2017 Conference, once again to be held at the idyllic South Lodge Hotel. Following the success of our 'Creating a Profession for the Future' Conference in May 2016 we were both encouraged and challenged to host a follow up Conference and HERE it is—The Future of Work is HERE! We are delighted to have been able to assemble such an impressive panel of speakers for this special all day event and we know you will be as keen as we are to hear their different perspectives on the future of work. Our wish is that as many local people professionals as possible will be able to join us on 14 September 2017 for a fabulous day of reflection, learning and networking, helped along by the glorious surroundings and hospitality of South Lodge. Aiming for nothing less than a full-house, we have held our 2016 ticket prices which really does make this a phenomenal value development opportunity and a day not to be missed! We very much look forward to seeing you there.
The Future of Work is Here!  Conference Agenda
From 9am Arrival, registration and networking
9:45am Welcome to the Conference SARAH HARVEY, Outgoing Chair, CIPD Sussex Branch
10:00am Opening Keynote:The Future of Work is HERE…The Future of Work is Human, PETER CHEESE,CEO at the CIPD
11:30am Break and networking
12:00am The Future of Work is HERE…The Future of Work is Ethical, PROFESSOR KATIE BAILEY, Professor of Management at the University of Sussex
1:00pm LUNCH
1:45pm The Future of Work is HERE…The Future of Work is Relationships,LEATHAM GREEN, Former Programme Director at Orbis—Partnership between East  Sussex and Surrey County Councils
3:00pm Break and networking
3:30pm The Future of Work is HERE… The Future of Work is Embracing extremes ANNEMIE RESS,
Founder of PurpleBeach, and former Global Head of People Innovation at eBay Marketplaces and Global HR Director Skype.
4:30pm Prize Draw will be held. Launch of the 2017–18 Calendar of Events
Closing remarks JACQUIE FINDLAY,  Incoming Chair, CIPD Sussex Branch
The Future of Work is HERE: The Future of Work is Human Opening Keynote with PETER CHEESE, CEO of CIPD As the world of work changes it brings many new demands and opportunities for HR and L&D, but we also have to step up. We have to make sure we have the skills and capabilities we need, but also that we have the insights and understanding to make a difference. Key drivers for the future of the profession will be how we work to broader principles of what is good work and good people management, use evidence to drive insight and decision making, and clearly understand the outcomes that make the most difference to the performance of the organization, but that are also responsible, ethical, and perhaps most importantly, good for people.
Technology, social change, and political and economic uncertainty are all creating new challenges and opportunities in the world of work. Organisations are having to adapt and innovate, and key to that will be building the right cultures, accessing the skills and capabilities we need, and in creating ways of upskilling and reskilling our workforces. Peter will talk about the future of the profession in this changing context and the implications and opportunities for our profession from policy to practice.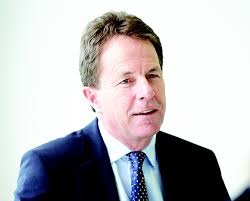 About Peter Cheese
Peter is the Chief Executive of CIPD, the professional body for HR and people development. Prior to joining the CIPD in July 2012, he was Chairman of the Institute of Leadership and Management and a member of the Council of City&Guilds. Up until 2009 he had a long career at Accenture holding various leadership positions and culminating in a seven year spell as Global Managing Director leading the firm's human capital and organisation consulting practice. He writes and speaks widely on the development of HR, and the broader issues of leadership, culture, people and skills. Peter is also a member of the Board of BPP University, and the Advisory Board for the Open University Business School. He holds an honorary doctorate from Kingston University, is a Fellow of the CIPD and a Fellow of AHRI, the Australian HR Institute, a Companion of the Institute of Leadership and Management, and a Companion of the Chartered Management Institute.
The Future of Work is HERE: The Future of Work is Ethical With PROFESSOR KATIE BAILEY I magine a future world of work where the focus is no longer merely financial performance but genuinely takes into account the needs and interests of multiple stakeholders. The so-called triple bottom line of people, purpose and profit becomes reality. What will this mean for organisations, leaders and HR professionals? Drawing on recent research into purposeful and ethical leadership and meaningful work, in this session Katie will ask what HR will look like in this new world order, and explore the barriers and enablers of successfully creating and sustaining an ethical workplace.

  About Proessor Katie Bayley
Katie Bailey is Professor of Management at the University of Sussex. She is a Fellow of the Academy of Social Sciences and of the RSA, and Academic Fellow of the CIPD. Her expertise lies in meaningful work, employee engagement, and strategic approaches to people management. She has recently completed a major study on purposeful and ethical leadership funded by the CIPD, and her article 'What makes work meaningful, or meaningless?' was published in the Sloan Management Review in 2016. Katie is passionate about making work a better experience for everyone, and regularly talks at national and international conferences as well as running workshops on this topic. Her website is: www.meaningful-work.co.uk 
The Future of Work is HERE: The Future of Work is Relationships With LEATHAM GREEN The business world still appears to prioritise resources such as financial, technical or property in order to be successful. And yet, the over-used statement 'our people are our greatest asset' is still reflected in the business statements of organisations worldwide. The time is HERE for HR practitioners to step up to the challenge and, as experts in human relationships, challenge and influence the key decision makers to genuinely put people first. In this session we will address why this challenge is so important. Leatham will share some ideas about what you can do to proactively bring the focus on to people and relationships and how this could achieve powerful business improvements through times of fast paced change.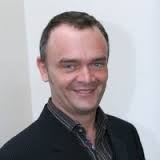 About Leatham Green
Leatham is a highly experienced HR and organisational change practitioner with a successful track record working with large complex organisations in the public sector. He is a team and individual coach, a Master Practitioner of NLP and accredited mediator trained by Globis and CEDR. Leatham graduated as top student in 2015 from Leicester University Law School with distinction in Employment Law. He is also a graduate from the University of Kent in Canterbury, where he obtained an MBA. Leatham is a National Policy Board Member of the Public Service People Management Association (PPMA) and is the national lead for talent development. He was responsible for creating and implementing the PPMA's award winning HR Rising Star and Public Sector Apprentice of the Year talent programmes.
Leatham's Awards
• Winner HR Forum European HR Practitioner (not for profit) 2016
• Winner of the Personnel Today Award Public Sector HR Team of the Year 2016
• Winner OC Awards 2016 - Organisational Change and Transformation 2016 • Winner PPMA HR/OD     Director of the Year 2016
• Winner of The Guardian Public Servant Award in HR Excellence 2013
• Winner of Personnel Today Award – Innovation in Conflict Resolution 2012
• Winner of Public Service People Management Association Innovation in HR 2011 L
The Future of Work is HERE: The Future of Work is Embracing extremes With ANNEMIE RESS Debates around how people can best balance their professional and personal needs – that elusive work/life balance - have been running for decades. Despite innovative forms of industry, new technologies allowing work to be done from almost anywhere and more 'family friendly' policies, we seem to be no nearer achieving it. The search for balance extends way beyond simply spending the right amount of time at work and home. Business leaders, for instance, must constantly juggle a range of conflicting priorities, including how to manage for the now and the future. Formal metrics might help, but fundamentally the quest for balance is more emotional, a search for control, comfort and happiness. With the pace of change now so fast and the world so interconnected, no amount of rhetoric, barriers and travel bans can protect us from the chaos. Perhaps the secret to success and happiness in today's turbulent world is to stop seeking balance, hold on to the forces that pull us in different directions and embrace the extremes that life throws at us?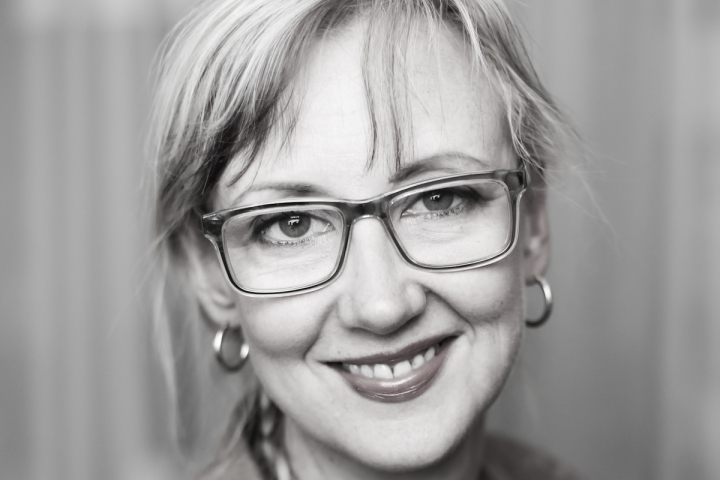 About Annemie Rees
Annemie has wide ranging experience in designing and implementing significant organisational change and transformation in multi-national businesses including: innovation and people, and focusing on future trends as they specifically impact leadership, talent, culture, diversity and complexity. Annemie works with leaders and businesses at various stages of growth in the following sectors: Technology, e-commerce, FMCG, Financial Services, Telecommunications (VOIP) and Local Government. Her most recent work includes a focus on the Barriers to Innovation in Organisations. Being passionate about driving sustainable change, this work has led to the creation of 10 new solutions to overcome Barriers to Innovation. Annemie is also the Founder of PurpleBeach, which brings together business leaders and thinkers to share experiences that transform thinking, change perceptions and ultimately lead to new ways of doing business.
Refund Policy:-  A full refund will be issued if cancellation is made before 31 July, 50% refund if cancelled before 31st August. No refund will be issued if you cancel after 31st August or you don't turn up on the day.
Professional photography and video production may be taking place at the event, and these images may be used on future promotional materials for CIPD. Please note that by attending the event, you are giving your consent for your image to be used on any CIPD promotional materials.
When & Where

South Lodge
Brighton Road
RH13 6PS Horsham
United Kingdom


Thursday, 14 September 2017 from 09:30 to 16:45 (BST)
Add to my calendar
Organiser
Welcome to the events page of the Sussex Branch of the CIPD, the professional body for HR and people development.
Below you will find all the events we are currently taking bookings for. Places are booked on a 'first come, first served' basis so do book your place using the links below. A waiting list will operate once events are fully booked.

The CIPD's purpose is to champion better work and working lives by improving practices in people and development for the benefit of individuals, businesses, economies and society. The CIPD is incorporated by Royal Charter and is a registered charity.

Here at Sussex Branch we have over 3750 members and we cover both East and West Sussex. We are currently the 8th largest branch in the country out of 52 branches.  Our commitment to you as a Sussex Branch member is to be here for you throughout your professional journey:

• Facilitating local networking opportunities
• Organising great value continuing professional development
• enabling the sharing of knowledge and experience with other people professionals

and above all here for you locally as your life long career partner.

We look forward to seeing you one of our face to face meetings very soon and we would also love you to sign up to our email updates, and join our Linkedin Group (CIPD Sussex Group) so you can network with other branch members, share news and views and stay in touch with Branch activities.
See below for all the events you can currently book for.