Celebrate 10 years of Woodburner live music events with 5 epic live bands, guest acts and DJ's.
About this event
In celebration of our 10th anniversary, Woodburner is proud to present:
Sustain.
Woodburner began as a secret event deep in Hackney's underbelly. Since then, we have run concerts in venues across London, including Islington Assembly Hall, Village Underground, The Southbank Centre, Wilton's Music Hall, plus our magical weekly festival at Dalston Eastern Curve Garden, which runs every Tuesday through the summer.
We love the eclectic flavours that make London one of the most diverse cultural cities in the world - showcasing the incredible variety of acts that can be found in the capital, matched with acts from further afield.
In celebration of our 10th anniversary, we will bring together 5 incredible acts on one epic night under a new banner - Sustain. Expect large-scale, explosive artists reflecting the vibrant array of talent which has graced the Woodburner stage over the years, with some surprises thrown in for good measure.
BLUE LAB BEATS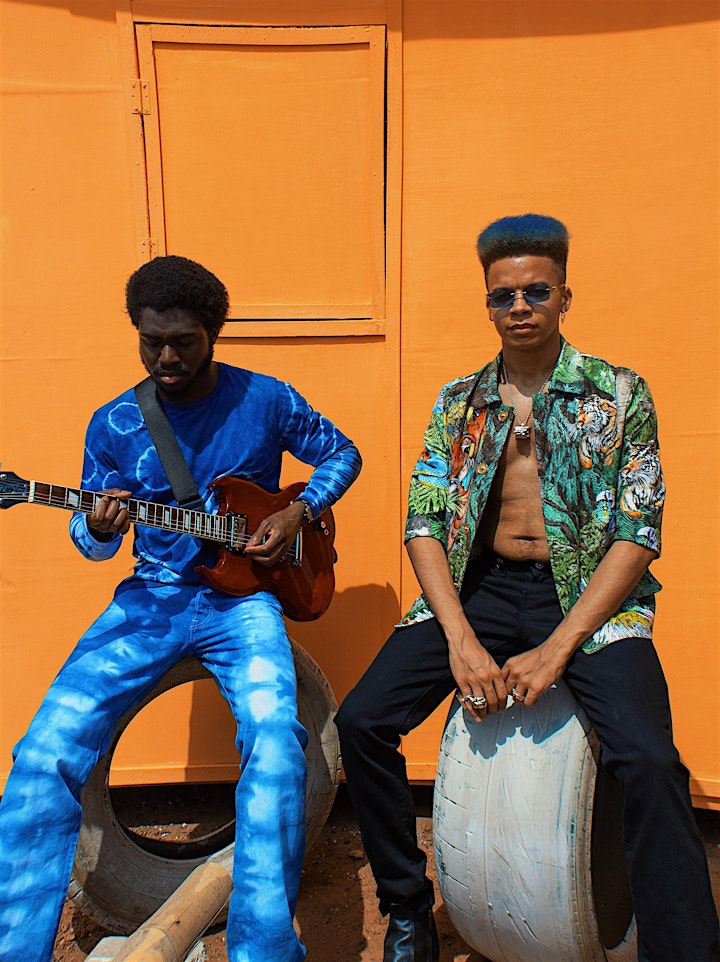 Blue Lab Beats are probably the fastest-rising production duo in the world right now. They're also an attitude, a conscious way of being. The vibes are strong on everything this London-based pair - producer NK-OK and multi-instrumentalist Mr DM - cook up inside Blue Lab HQ, pulsing through a sound that blends boom-bap grooves and jazz-funk hooks. A supple, wide-ranging sound inspired by the pioneers of hip-hop and the music of the African diaspora; a sound that tells of London, of today, while hinting at the future.
"A lot of our music is instrumental, which makes it more accessible," says NK-OK, aka Namali Kwaten, 22, of the familiar synths-and-beats style that has earned them extensive radio support, over 25 million streams, live shows at Glastonbury and Afropunk and support slots for the likes of Roy Ayers, Thundercat and the producer/pianist Kiefer.
"We grew up listening to everything from soul, funk and jazz to Afrobeat, highlife and grime," he offers. "Our parents were always playing this stuff at home; it's part of the culture of London. We pour all that soul and energy into our releases."
And right from Blue Lab's 2016 debut EP Blue Skies, these releases have come buoyed by features from the freshest artists on the UK music underground: drummer Moses Boyd. Saxophonist Nubya Garcia. Poet/MC Kojey Radical.
Which makes sense: having met at youth club music class then graduated from Tomorrow's Warriors, the famed music education programme dedicated to championing young black British musicians, the duo has been part of London's tight-knit, much-hyped jazz scene from the get-go.
"We've all known each other forever," says Mr DM, aka David Mrakpor, 27, whose virtuosic ability on keyboards, guitar, bass, drums and more is deployed in incisive solos and instrumental passages meant for sampling, for cutting-and-pasting. "We all have similar tastes."
Blue Lab Beats started out as bedroom producers, remixing for burgeoning A-listers Dua Lipa and Rag'N'Bone Man. But their sometimes languid, sometimes riotous mish-mash quickly found favour on a cross-genre scene where jazz and grime mingle with neo-soul and Afrobeat; hip-hop, highlife and electronica.
A scene where diverse crowds thrill to such sonic mosaics, never sleeping on Blue Lab Beats releases such as 2017 EP Freedom, with its stand out track 'Sam Cooke & Marvin Gaye', or 2018's XOver, a debut album brimming with hits including the six-million-streaming 'Pineapple'.
Releases such as the 2019 EP Vibe Central, which has features from vocalist Jodie Abacus and Grammy-nominated trumpeter Theo Croker alongside statement track 'Hi There', a soulful instrumental sermon that also appears on Blue Lab's 2020 album, Voyage. That project finds guests including rapper Sampa the Great, hornsman Kaidi Akinnibi and a talkbox-wielding DTsoul bouncing off the remarkable creative chemistry that exists between NK-OK and Mr DM.
"Loads of artists are shocked when they see us at work in the studio," says NK-OK. "They think we're actually psychic! Mr DM always knows what I mean and quickly plays what's needed. Our process just gets faster; now we tend to go with the initial song idea so everything feels more immediate and natural."
The pair's mutual understanding of balance, rhythm and melody is obvious on 'Montara', a hip-hop fuelled take on the tune by vibraphonist Bobby Hutcherson. The track is their contribution to Blue Note Re:Imagined, a 2020 collection of classic Blue Note tracks reworked by trailblazing young British-based acts.
"To be affiliated with Blue Note, whose artists we've grown up with, and whose music and politics have influenced us, was exciting," says Mr DM. "Now we're releasing our first Blue Note EP, which is really mad."
Welcome, then, We Will Rise – a five-track EP created in response to current events. It's a project from the heart, intended to offer healing and hope to those wearied by racism and prejudice, by the barrage of visual triggers. It's music that variously celebrates resilience, provides reassurance and – especially on lead single and statement track, 'Blow You Away (Delilah)' ft. Ghetto Boy – sparks joy.
"We'd been planning a tour when Covid hit and everything was cancelled," says NK-OK, who made over 30 beats in lockdown, only taking time out after contracting the virus (as did his sister, mother and father, who was hospitalised).
"We rested. We rehearsed ideas. We did a bunch of features. But our creativity was properly kick-started when the Black Lives Matter movement started again. There were so many violent images being shared, and seeing them on repeat felt damaging for our people. We wanted do a healing blanket of songs."
The title track came to NK-OK in a dream: "I'd been thinking about the sort of music that people were dancing to in the Seventies, like on [American dance-music TV show] Soul Train but very much now. One night I got up at 3am, programmed the whole song, called it 'We Will Rise' then went straight back to sleep. I thought it might sound whack when I woke," he says. "It didn't."
Mr DM added guitar, bass, keys and disco-synth. Saxophonist Braxton Cook wove golden alto lines in and around the live-sounding drum patterns, his instrument a message-bearer: dynamic, direct, uplifting. "It'll make you feel," says NK-OK.
The electro-instrumental 'Nights In Havana', which features WizKid/Jaz Karis collaborator Alex Blake on guitar, was inspired by a visit to Cuba and NK-OK's jam sessions with top Afro-Cuban musicians. 'Great Lemon' is a melodic slice of chill whose descending chromatic bass line is akin to a sunset turning orange and pink; the tune is cleverly positioned to offer respite before the EP's explosive closer 'Tempting (Dance 2)' ft. Kojey Radical & DTsoul.
Says NK-OK: "'Tempting' was an idea we had in a writing session with Kojey around 2015. I updated the drums a bit. Mr DM did some new patches. Then DTsoul brought in the talkbox" – a retro electro-mechanical unit that applies speech sounds onto the sounds of an instrument – "and just fully killed it."
Killer tunes are the duo's stock-in-trade. The aforementioned 'Blow You Away (Delilah)' is another statement track - a massive four-on the-floor blast of live percussion and driving, building drum beats supplemented by trumpeter Beésau and Kaidi Akinnibi on tenor. All of it overlaid with vocals by London/Accra-based Ghetto Boy, a prince of the spreading Afrobeats scene and an artist whose vocal productions skills left NK-Ok and Mr DM marvelling.
"Ghetto Boy just vibed to the track we sent him," says NK-OK. "What he sent back was so amazing. He ad-libs, changes tone and shapes words in a way that, with good headphones, feels proper 3D."
"I'm on guitar and bass and playing marimba patches on keys," continues Mr DM. "We'd been listening to Burna Boy and WizKid and wanted to incorporate that electronic Afrobeats sound alongside the Afrobeat rhythms we grew up with.
'Blow You Away (Delilah)' kind of returns Afrobeats to that Fela Kuti-style Afrobeat sound it came from. It's a blend, with lots of instruments. You can dance to it. But when you know what's behind our music you can dance even harder."
It's this attitude, this consciousness, which sets We Will Rise apart. That takes Blue Lab Beats deeper and higher on their ever-upward rise, into a future where boundaries are down and optimism and togetherness are a given. "Despite everything that's happened, we are going to heal," they say. "We're going to make it through."
THE TURBANS
International legends The Turbans bind together musics from 'manywhere' with their interstellar live show which ignites the crowd. Sonically huge and visually arresting, they are a powerhouse of talent, bringing their vibrant and unique sound to audiences who can do nothing more than smile, dance and shout for joy.
Growing from the intertwining paths of many talented musicians travelling the world, this extraordinary project has grown in a few years from very humble beginnings, into a progressive name on the London music scene. It's members have gathered from countries such as Turkey, Bulgaria, Israel, Iran, Greece and England to perform in concerts and festivals around the UK, North America, Middle-East, Hong Kong, India and Europe.
Their aim is to bring music to the people, young and old alike, mixing vibrant spontaneity and authenticity with multi-genre instrumental and vocal excellence.
"The Turbans are a stomping ensemble that sound like Eastern Europe swinging the Middle East around by the arm in the middle of a raucous party." Songlines
DIZRAELI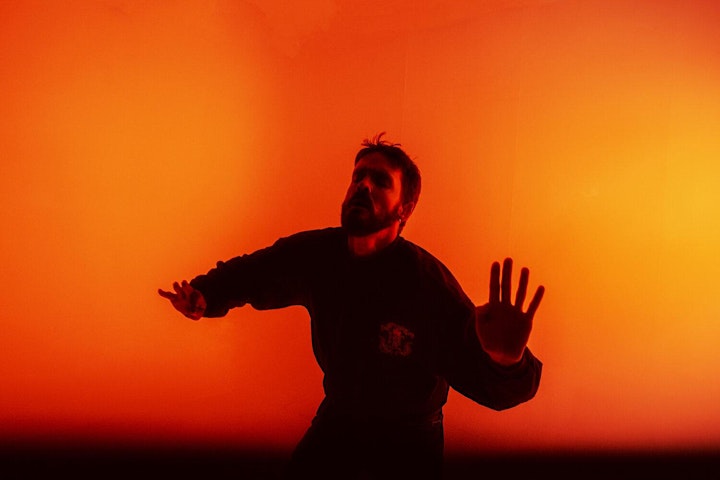 Dizraeli returns with an electrifying new sound and a breathtaking live show.
If you think you know what Dizraeli sounds like, think again. With his new album The Unmaster, he announces a completely fresh chapter, leaving behind the folk experimentation of previous projects for new territory : hiphop meets garage, grime and the chaos of the world we're in and comes back stampeding, shot through always with Dizraeli's trademark musical innovation and lyrical dexterity.
The Unmaster draws from the London grime and bass scene, Dizraeli's time in Senegal studying percussion, the vibrant London music world in which Dizraeli moves and his own experience of a mental breakdown, and the result is a sound unlike anything you've heard : by turns frantic, tender, heavy and ecstatic, and always driven by tearing basslines and beats that demand frenzy.
The explosive live band features musical direction from Kwake (Sampha , Kate Tempest), keys and samples from Raffy Bushman (Unit 31), live drums, vocals and xylophones plus Dizraeli - who has a legendary reputation as a live performer - on vocals, dance and multiple percussion instruments.
MESADORM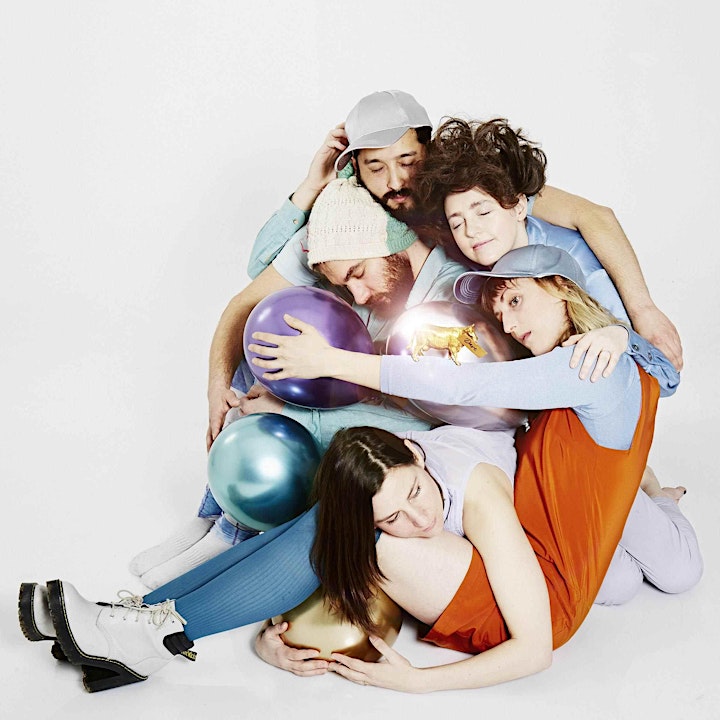 Mesadorm's emotive and skilled melding of the pastoral and synthetic is the result of a unique combination of experienced musicianship, diverse cultural tastes and strong bonds of friendship. Their songwriting is firmly aimed at the space between the piercing domestic observations of Suzanne Vega and the elemental other-worldiness of Bjork, drawing on contemporary influences including Caribou, Grizzly Bear and Sylvan Esso as well as legendary female luminaries like Carole King, Joni Mitchell and Kate Bush.
The band's 2018 debut album Heterogaster, produced by guitarist Aaron Zahl, forms a sublime melting pot of heartfelt anguish and celebration, combining shuddering electronica and tender instrumentation, balancing memorable hooks and leftfield themes. It both pops and fizzes, hurts and soothes.
Aside from the emotional heft of Mesadorm's music, the pedigree of its members is also not to be underestimated. Between them, Mesadorm's members have played with Paloma Faith, Goldfrapp, Rae Morris, Frank Turner, The Unthanks, The Magnetic North, toured with London Grammar and fronted major-label signing Vaults as well as singing on a John Lewis 2016 Christmas Ad. But whilst Mesadorm is a band founded on a history of professional musicianship and successes, it is now propelled forward by a renewed passion for creative endeavour and ambitious expression.
The album's emotional weight has been felt by audiences nationwide as the band toured the record throughout the last 2 years, before turning their efforts to the more delicate yet equally affecting Epicadus released on Babylegs Records in April 2018, and produced by Tim Allen (Bat for Lashes // Adrian Utley). This acoustic album illuminates the abilities of the band to wring universal sentiment from subtle arrangements: think of it as the subversive birdsong that follows Heterogaster's epic downpour. The band are now working on their next album with Tim Allen at Invada Studios in Bristol.
In the space between the personal and the global, the throb of the night and the glint of the dawn, the crushing weight of a significant ending and the promise of a fresh start Mesadorm's music awaits.
Adam Brooks, 2019
"Some of the most interesting music this year" - The Guardian
"A beautiful record" - Huw Stephens, BBC Radio 1
"I'm absolutely addicted...really affecting and beautiful…I love it" - Lauren Laverne, BBC 6 Music
"Absolutely fantastic...one of the debut albums of the year, no question" - John Kennedy, Radio X
"[Easy] Has just about finished me off" – Verity Sharp, BBC 3 Late Junction
THEO BARD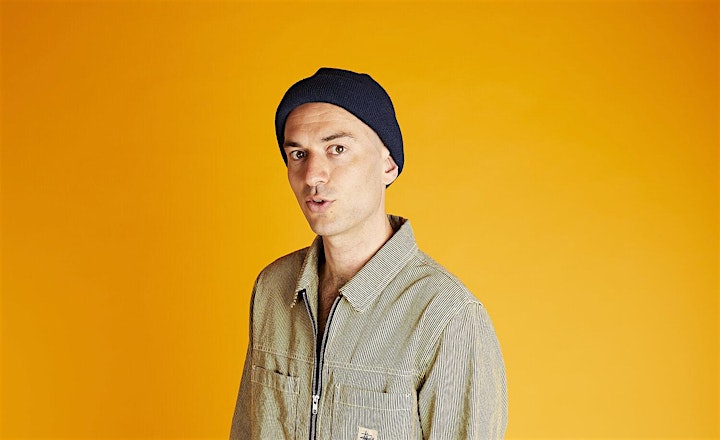 London-based singer, songwriter and producer Theo Bard is bringing his unique fusion of personal songwriting, upbeat melodies and epic soundscapes to the stage in 2021.
The artist released his debut solo album 'Now I Am King' in January 2021 on Swedish label Icons Creating Evil Art, from which the critically-acclaimed lead single Breath featured on much-loved Italian TV show Propaganda Live.
Having celebrated instant anthems KING, Rhythm in the Night and One Move with a 7-piece live-stream from his winter retreat in Catalunya, Spain, Bard has already lined up three singles ready to swell listening figures further through the year.
Theo's songs are also ready to find much larger audiences, with his 2019 ode 'The Gift' confirmed for inclusion on Nick Mulvey's upcoming album (Universal).
On stage, Bard collaborates with keyboard wizard Jake Chapman (Rum Buffalo), sax legend Ewan Bleach and drummer Diego Torres in a show which packs a serious musical punch. The live show combines musical excellence with Bard's talent for audio production, showcasing the songwriting and delivery which sets him apart.
Expect new interpretations of the songs and a healthy slice of spontaneity for live audiences.
"I loved it" - Phil Taggart, BBC Radio 1
SARONDE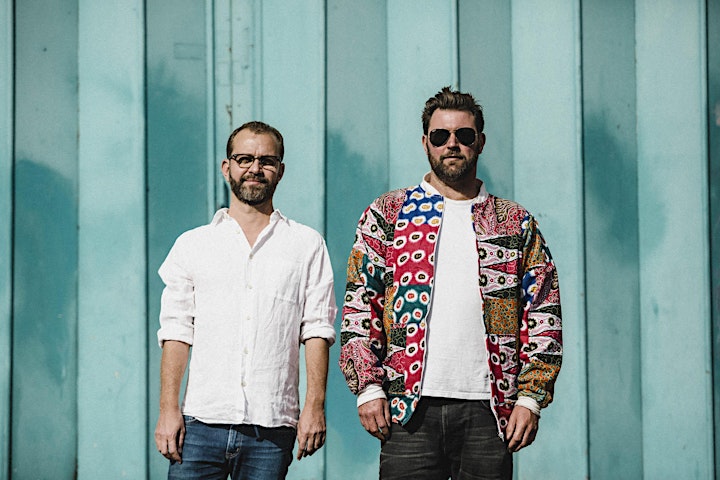 Saronde was just a seed of an idea when musician/producer duo Chris Pedley and Olly Wood launched their Beating Heart label in 2016. The project started as a collaboration between established music producers from Africa and around the globe to remix vintage field recordings from the International Library of African Music (ILAM).
Fast forward to 2019, Saronde were touring Kenya playing sounds from their imprint on festival dance floors, they connected with some incredible emerging talent and got in the studio. Using 70 year old field recordings made by ethnomusicologist Hugh Tracey, one of Pedley's distant relatives, as seeds for new recordings, Saronde was born, fusing ancient sounds with modern musical concepts.
`Sustain. is a carbon neutral event.
Organizer of Sustain. | Blue Lab Beats, The Turbans, Dizraeli, Mesadorm, Theo Bard