Description
Our beautiful world we live in is full of wondrous things, creatures that walk, people that talk, flowers that dance in the wind. Join us for a day full of creativity and storytelling, whilst having a cup of coffee in the café, and enjoying our exhibition, all on the theme of sustainability.
Bring your children to use Vênoor's off-cuts to make animal art to put on their wall with ARTBASH; then Lou Lou Bland, the storyteller, will take them by the hand and show them tales from our wonderful land, before you can learn how to encourage your kids to make up their own stories.
And while the kids are being creative, why not sit in the café and enjoy some of Theatre Deli's Fairtrade coffee on Vênoor's sustainable furniture.
You can book tickets either for one of the events or for all three!
Suitable for children 6-11 and their guardians of any age.

ARTBASH 'Animal Upcycle'
ARTBASH will be inspiring your young artists to get sustainably creative through an innovative 90-minute art workshops.
Join them for fun and innovation, and create animalistic artworks inspired by beautiful, endangered creatures. You will be fashioning printed plaques and assembling, extraordinary mini sculptures whilst utilising wooden off-cuts from the Vênoor workshops. For the finishing touches, you will decorate your masterpieces using recycled paints from Community RePaint, a valuable resource that would often go to waste.
ARTBASH explore the world of art and design, and create workshops for innovative and exciting happenings. Using traditional creative methods as well as a wealth of experimentation, they utilise the recyclable and throwaway materials. Their work in education, museums and health settings, results in exquisite site-specific art pieces, informed by children and the community.
Instagram: artbash_hackney
Twitter: @artbashhackney
Facebook: artbashhackney
#artbashhackney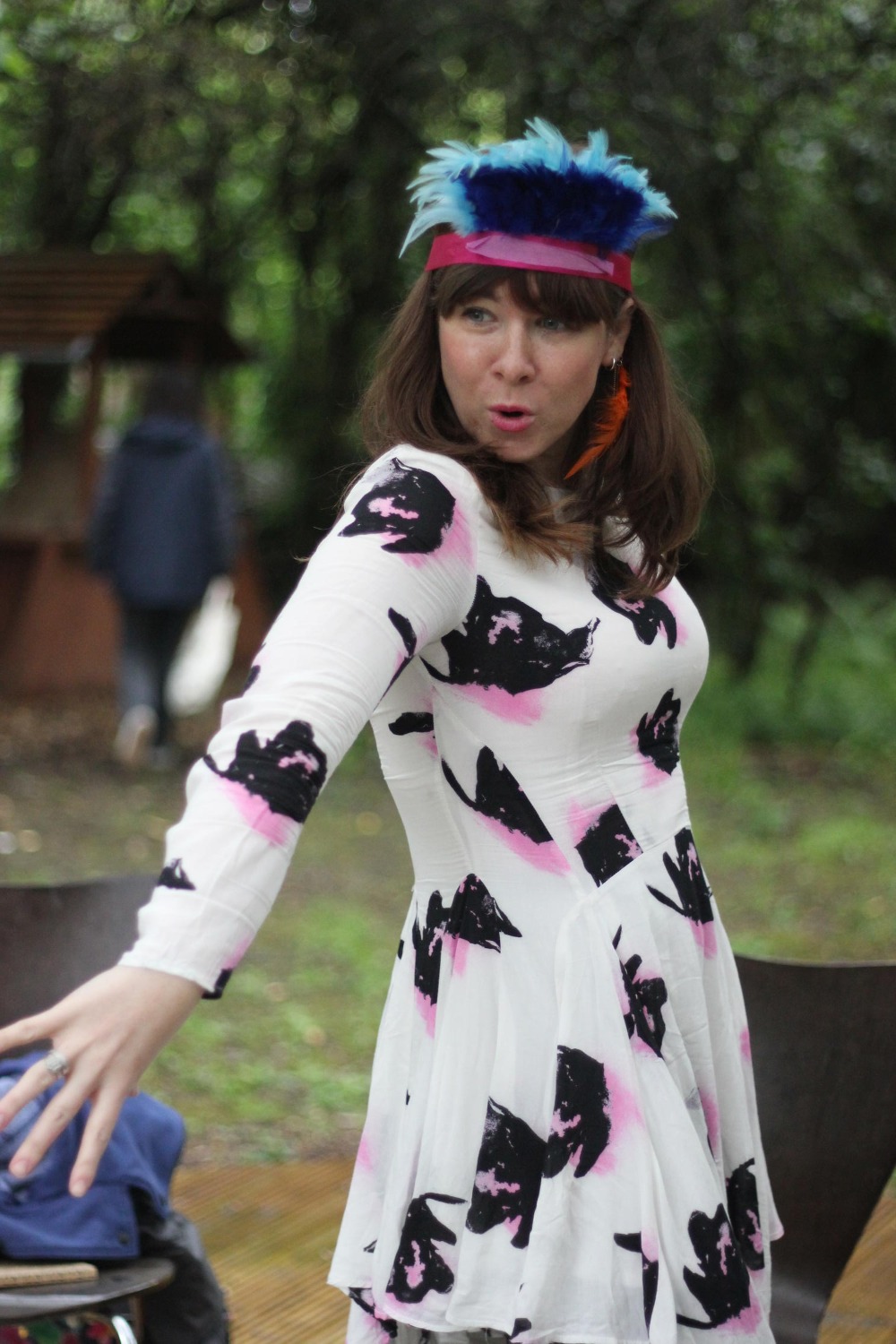 Storyteller Lou Lou Bland will take you on a wondorous journey where you will learn how captivating our world is, through old folk tales brought to life. Learn how the Marigolds turned blue, where butterflies come from and much much more.
The old folk tales Lou Lou will be telling will be along this theme, looking at our beautiful planet Earth, it's animals and nature, how they work together to create perfect harmony and how we can look after it for centuries to come.
Come and join Lou Lou Bland and journey to far flung lands and discover the magic at home that lives right under your very nose.
Louise is an established storyteller telling her tales for a variety of audiences. She is the in-house storyteller for New Hope charity and works regularly at a range of festivals, fairs, theatre events and schools.
She dramatizes old folk tales bringing them to life, injecting humour and song. Modern twists, new-fangled ideas all combine with the ancient for a truly unique storytelling experience. Stories involve audience participation and are about a shared experience and community enjoyment of a story.
Instagram: @Blandgirllou
Twitter: @LouDevlin
Facebook: Louthestoryteller

Fabled is a publishing platform which helps kids create and share their stories through encouragement, inspiration, and parent controls. Join Fabled Founder, Laura Hamm, where your kids will be encouraged to discover the building blocks to their own stories. Kids have the greatest stories never told, Fabled believe they just need to be heard. It's all their voice, they just turn up the volume.
Instagram: @fabled_kid
Twitter: @fabled_kid