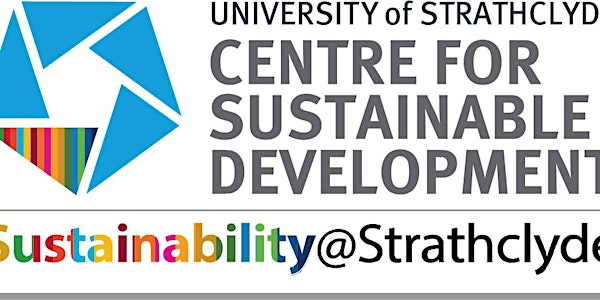 Sustainability Conversation - SSE - Head of Sustainability Reporting
Guests will share their experience and journeys to embed sustainable development in their personal and professional settings
About this event

Bethan May Freire, Head of Sustainability Reporting at SSE, will join us to talk about what SSE are doing with regards to Sustainable Development.
Bethan joined SSE in 2014 and is currently Head of Sustainability Reporting for the Group, having worked in SSE's sustainability team for the past six years. She oversees SSE's non-financial disclosures, ensuring they align to key ESG reporting frameworks and standards. Bethan is responsible for the articulation and development of SSE's sustainability credentials, and leads on SSE's strategy for improvement in investor ESG ratings. She holds an MSc in Sustainability and Environmental Studies from the University of Strathclyde.
Part of the Sustainability Conversations Series
Join us every fourth Wednesday of the month for a guest lecture from individuals and organisations who will be sharing their experience and journeys to embed sustainable development in their personal and professional settings. Providing local, national and international perspectives, you will have a great opportunity to meet and have conversations with a range of experts.