A virtual interdisciplinary student conference on sustainability and climate change, designed to stimulate thinking and accelerate debate.
About this event
Join us online for an interdisciplinary Sustainability Summit designed to stimulate thinking and accelerate key debate on the pressing sustainability challenges facing our planet today.
Gain access to a unique series of thought-provoking inter-disciplinary talks featuring leading academics across Queen's University Belfast and delve deeper into discussion through live interactive virtual seminars.
Discover an engaging interdisciplinary menu of live seminars for your opportunity to contribute to key debates and future policy around sustainability - from areas as diverse as politics, medicine and nature to business, social policy and the engineering solutions that could tackle climate change.
Sustainability Summit is a perfect online forum for students of any discipline from any university. This is a free certificated event.
Please register online by January 7, 2022.
Engaging live seminars:
All seminars will last approximately 75 mins.
Exploring insights, ideas and impact - join us!
Note. Ticket includes access to all seminars and recorded talks. Once purchased, you will receive an email in due course to choose your seminars. Please contact askahss@qub.ac.uk if you have any queries.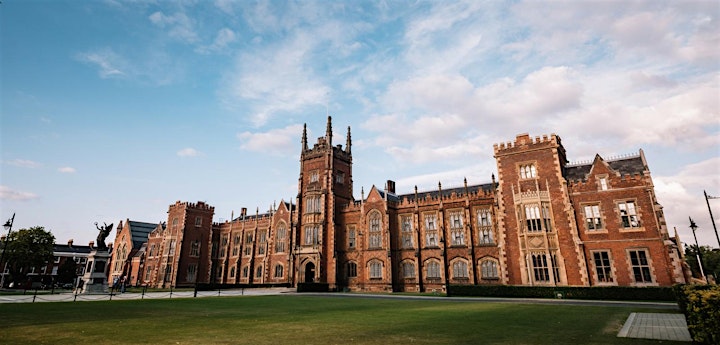 About Queen's: Sustainability Summit is a Winter School programme by Queen's University Belfast, one of the leading universities in the UK and Ireland with a distinguished heritage and history. Founded in 1845, we are a member of the Russell Group of UK research intensive universities, combining excellence in international research and education with a student-centred ethos.