How can networks foster sustainable agriculture? Tune in for inspirational, on-the-ground stories from network leaders around the globe.
About this event
Sustainable agriculture is essential to creating fair conditions for farmers, maintaining healthy and high-quality food for consumption, and protecting our local and global environments. It requires broad-scale collaboration to happen, yet most of the work we do is project-based and isolated in silos of NGOs or the public and private sectors.
Applying network approaches can have powerful effects on our food production and consumption – sparking collaboration across agricultural actors, shifting narratives around how we farm and eat, and changing food systems around the world. In this session, we'll explore how agricultural networks can:
Be leveraged to level the playing field and give more voices and power to actors, especially at the local level
Weave different ideas and thoughts together to create more collaborative and systemic solutions
Challenge status-quo narratives that embed non-sustainable, marginalizing structures into our current global agricultural systems
With:
Who is this event for?
Changemakers, agronomists, farmers, food activists, and funders interested in transforming food systems at the local and global levels.
What can you gain from joining?
Learn about the power collaborative, network-based approaches can have on the agricultural sector, and how to apply network approaches to amplify impact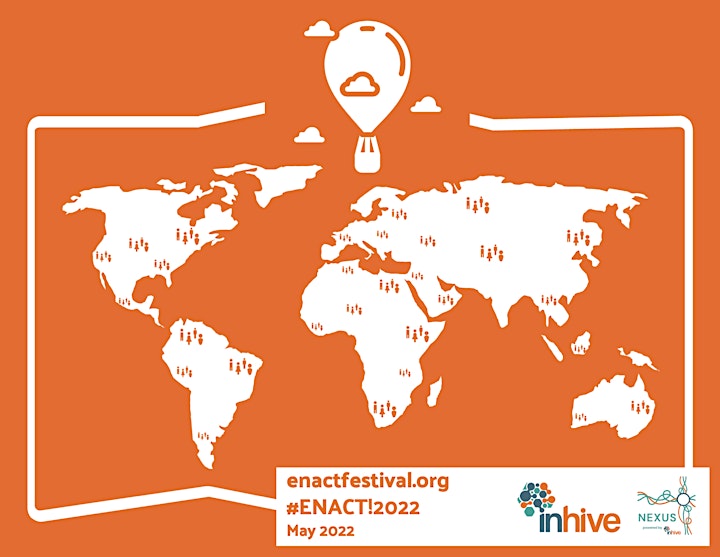 Do you run, support, or engage with a community or network that works to create local and systemic change? Then this festival is for you!
Across the entire month of May 2022, ENACT! will host dozens of online and offline activities that amplify unheard stories, share cutting-edge knowledge and practices, and identify synergies for collaborative action. Through these, our aim is to get people thinking and talking, build connections that spark new collaboration, and raise hope and awareness around what is possible.
Head over to the official festival page for more exciting events!